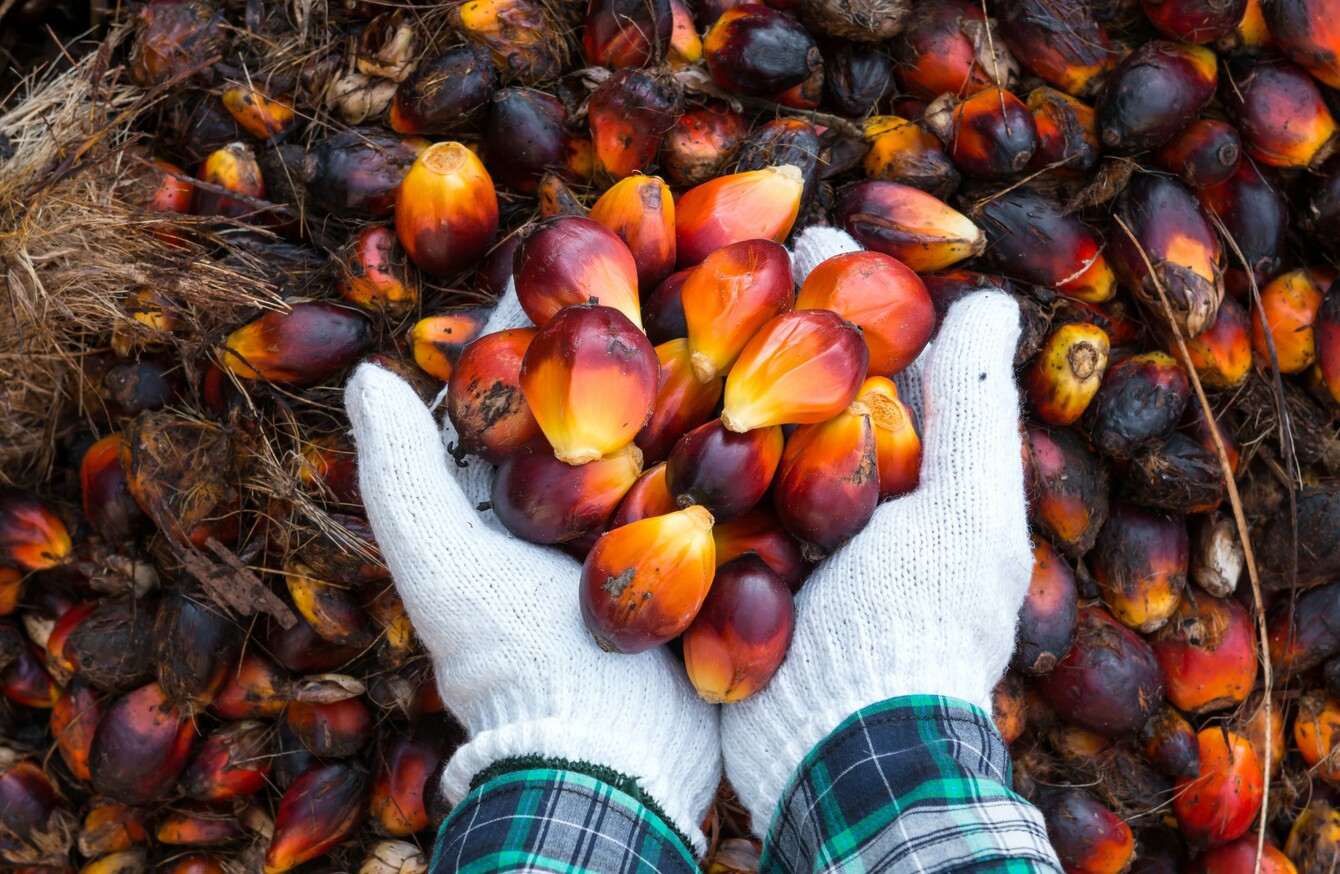 Image: Shutterstock/SUWIT NGAOKAEW
Image: Shutterstock/SUWIT NGAOKAEW
AN AMNESTY INTERNATIONAL report released today has accused major global brands of making money from child labour.
The report accuses some of the world's most popular food and household companies are selling food, cosmetics and other everyday staples containing palm oil tainted by human rights abuses in Indonesia. The report says that children as young as eight are working in hazardous conditions.
The report, "The great palm oil scandal: Labour abuses behind big brand names", investigates palm oil plantations in Indonesia run by the world's biggest palm oil grower, Singapore-based agri-business Wilmar, tracing palm oil to nine global firms including Colgate-Palmolive, Kellogg's, Nestlé, and Unilever.
Amnesty International spoke to 120 workers who work on palm plantations owned by two Wilmar subsidiaries and three Wilmar suppliers in Kalimantan and Sumatra in Indonesia. The investigation claims to show a wide range of abuses including:
● Women forced to work long hours under the threat of having their pay cut, paid below minimum wage – earning as little as US$2.50 a day in extreme cases – and kept in insecure employment without pensions or health insurance,
● Children as young as eight doing hazardous, hard physical work, sometimes dropping out of school to help their parents on the plantation,
● Workers suffering severe injuries from paraquat, an acutely toxic chemical still used in the plantations despite being banned in the EU and by Wilmar itself,
● Workers being made to work outdoors without adequate safety equipment despite the risks of respiratory damage from hazardous levels of pollution caused by forest fires during August to October 2015,
● Workers having to work long hours to meet ridiculously high targets, some of which involve highly physically demanding tasks such as operating heavy manual equipment to cut fruit from trees 20 meters tall.
They say that Wilmar acknowledged that there are ongoing labour issues in its operations.
A spokesperson for Kellogg's told TheJournal.ie that they are "committed to respecting human rights in accordance with international standards".
Kellogg is committed to working with our global palm oil suppliers to source fully traceable palm oil to known and certified sources that are environmentally appropriate, socially beneficial and economically viable.
"If we find, or are made aware of, any supply chain violations of our global palm oil principles, we work with the supplier to understand corrective actions and ensure they understand our commitments. If the concerns are not adequately addressed, we take action to remove them from our supply chain."
A Nestlé spokesperson said the company said the practices have "no place in their supply chain".
For six years, we have worked with partners, including The Forest Trust, to improve transparency, traceability and supplier behaviour in the palm oil industry. We have processes in place to assess where the risk of labour or human rights violations exist in our supply chain and we are taking action to address these. Where our suppliers fail to meet the provisions in our Supplier Code, including on labour rights, we will suspend them.
A Unilever spokesperson told TheJournal.ie that it welcomed the report.
Although significant progress has been made to tackle the environmental issues associated with palm oil cultivation, we fully agree that much more needs to be done to tackle these deeply concerning social issues. We have started this journey and are fully committed to playing a leading role in addressing this challenge – working with partners to accelerate positive change.
A representative for Wilmar said that the company had been "transparent" in their dealings with Amnesty International at all times.
We welcome this report, as it helps highlight labour issues within the wider palm oil industry and in Indonesia specifically. Wilmar has put a lot of effort and systems in place to deal with labour and social issues in our operations and supply chain. We acknowledge that there are ongoing labour issues in the palm oil industry, and these issues could affect any palm company operating in Indonesia. The focus on Wilmar, as the largest processor and merchandiser of palm and lauric oils worldwide, is often used to draw attention to problems in the wider palm oil industry.
Colm O'Gorman from Amnesty said that the report showed companies "turning a blind eye".
"Something is wrong when nine companies turning over a combined revenue of $325 billion in 2015 are unable to do something about the atrocious treatment of palm oil workers earning a pittance."