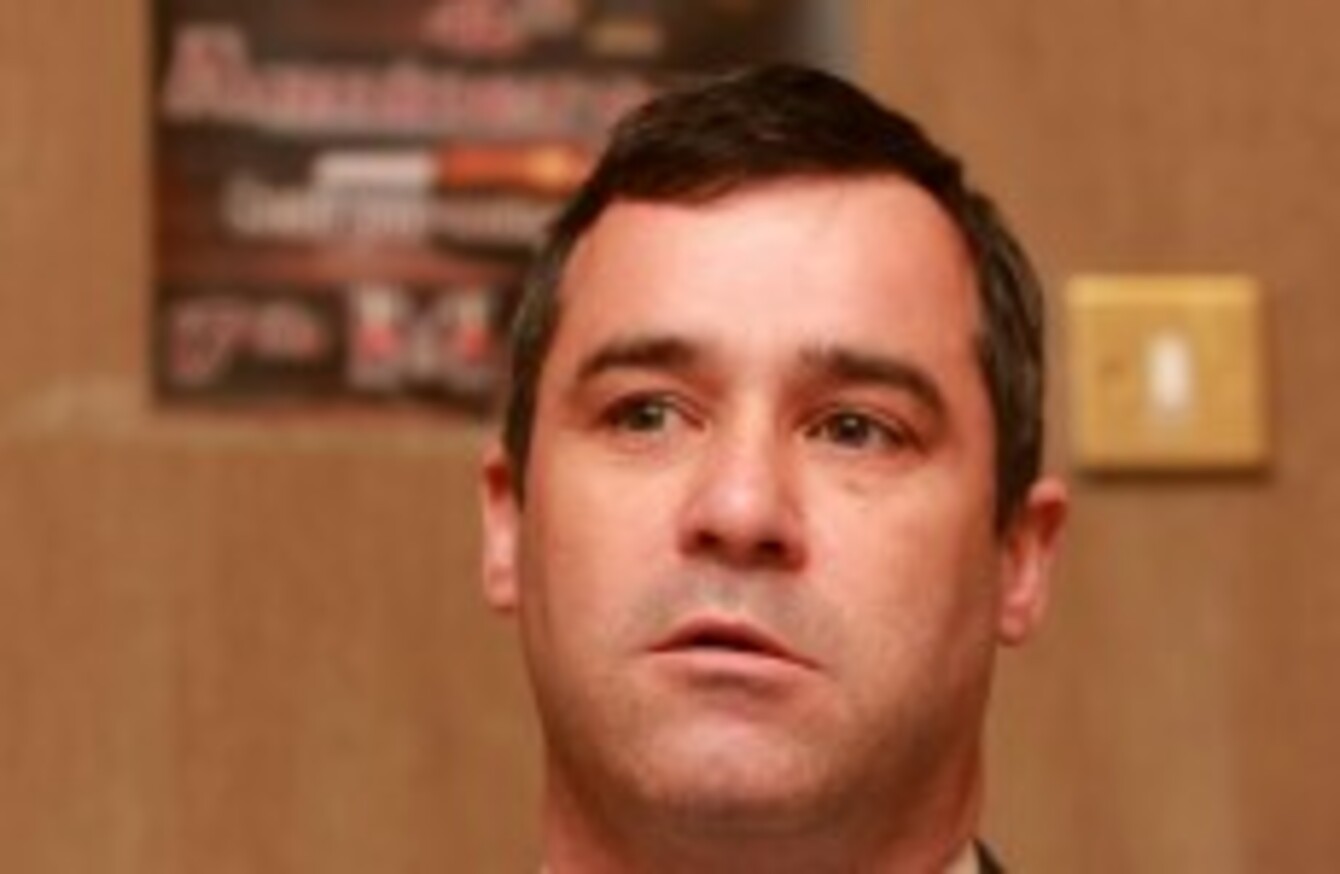 Alan Brecknell from the Pat Finucane Centre.
Image: Laura Hutton/Photocall Ireland
Alan Brecknell from the Pat Finucane Centre.
Image: Laura Hutton/Photocall Ireland
SOME KIND OF limited immunity would help the families of those killed or injured in The Troubles find answers says a representative from the Pat Finucance Centre.
Speaking as the families of the Dublin-Monaghan bombing victims take a court action to secure the release of documents, case worker Alan Brecknell says that time is running out for answers to be aired with family members as well as perpetrators literally dying off.
Speaking to TheJournal.ie, Brecknell says that any process has to be driven by truth with prosecutions becoming less likely with the passage of time.
"One of the proposals in the Haass-O'Sullivan talks was some sort of truth seeking mechanism where organisations or individuals come forward and say I was involved in X, Y and Z and the family then gets a certain amount of information," he explains.
Family members are dying, but people with knowledge are also dying. I think you will have people who will be willing to come forward if there is some sort of limited immunity offered. To say, 'this is what I did, this is why I did it. You may not agree with me but this was my motivation at this particular period of time'. I think we need to get to that place.
Brecknell adds that, although the Haas-O'Sullivan talks didn't secure and outright agreement, the parties were very close to consensus on issues relating to the past and that this should be built upon, separately from issues relating to flags and parades if needs be.
The Pat Finucane Centre grew out of the campaign to secure answers for the victims of the Bloody Sunday massacre and later broadened out following the murder of solicitor Pat Finucane.
It has been mostly involved with attacks in which collusion is suspected but Brecknell says that the centre offers support and advice to any victims or familes who seek it.
Brecknell says that he feels that the PSNI's Historical Enquiries Team is no longer fit for purpose and that a new independent investigative body should be established.
He feels that, even if prosecutions were not forthcoming, the body could answer important questions for families about what efforts were made to investigate.
An independent investigative body which would look at every single death, or in the case of an injury where there wasn't a death where answers are sought. They get looked at and it can report back to the family. If there's evidence there that someone can be prosecuted and brought to the courts, then that goes to the PPS. If there's not, then a report goes to the family that says what investigations were undertaken at the time, this is what we've done to try now to revive it and this is the outcome as it stands now.
"As a society that's probably the best we can actually do for people, to say that we've done everything we can from a justice point of view. I don't think you're going to see huge swathes of people going through the courts so that being the case what do we do," he adds.
The RUC's Historical Enquiries Team has been suspended since last July after a report into its operations detailed 'inconsistencies' into its investigations. The PSNI's chief constable Matt Baggott has also indicated that he feels that responsibility for investigations relating to The Troubles should be taken away from the PSNI.