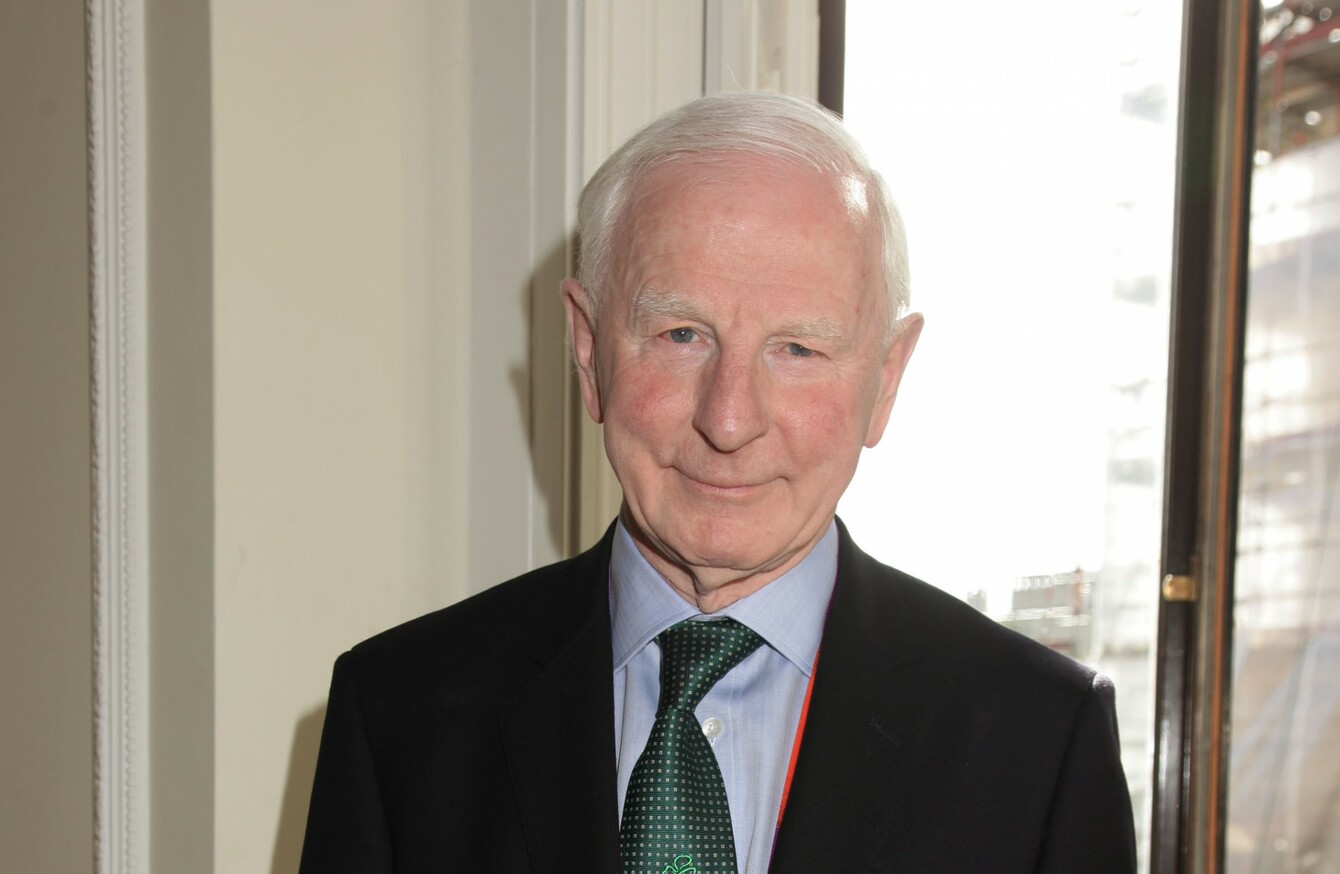 Image: Yui Mok
Image: Yui Mok
PAT HICKEY COULD be released from custody as early as today after THG Sports director Kevin Mallon was allowed to leave Bangu prison in Rio over the weekend.
However, the former President of the Olympic Council of Ireland will be stuck in Rio for some considerable time.
Hickey has been held at Bangu prison in Rio since his arrest as part of an investigation into alleged ticket touting at the Olympics on 8 August.
Anne Marie James is acting as solicitor and counsellor to the Hickey family and she told The Pat Kenny Show on Newstalk that, "It would be very difficult for Brazilian authorities to hold [Hickey] when they released Kevin Mallon."
Mallon was released on bail over the weekend but he must abide by strict conditions, including an 8pm curfew. He reportedly shared a cell with the former OCI President.
The solicitor with Kirwan McKeown James solicitors described how police in Rio "can say what they want over the airwaves without charging him", while Hickey is left "languishing in this prison as a 71-year-old man with a medical condition".
James added that his family haven't had any communication with him whatsoever but they have now been told that they can write to him.
The family get more information from the media than they do from anywhere else.
She said Hickey sent a message through his lawyers pleading with his wife to return to Ireland after he was arrested.
James said the family may return to Rio if Hickey gets bail, but added there is a concern that they too could be arrested, "The concern is, are they going to be arrested?"
Public attitude 
The solicitor to the Hickey family said Pat Hickey's case has been badly handled.
This could be any of us. We could be in the wrong place at the wrong time and you're picked up … and putting it in perspective, this is a ticket touting allegation, that's all it is. It isn't murder.
When questioned about families and relatives of Irish Olympians not being able to get tickets at the Olympic Games, James said, "I don't know about that, I can't comment on that. It's not within my knowledge."
Discussing the impact the case has had on Hickey's family, she said:
They are a very private family and they have had cars outside their houses. They are terrified about being chased down the street with small children.
James gave an example of a family member leaving a shopping centre because of photographs of Hickey on newspapers:
On one occasion, one of them had to leave a shopping centre with her children in hand because they walked straight bang into pictures of their grandfather on the paper. That is just unacceptable.
"Where is this level of hatred coming from? Part of it, I think, is Ireland has been rocked by so much controversy and we've all suffered so dreadfully coming through the recession.
"Now we have a lot of terrorism going on, people are afraid to travel. … that's the only thing I can … most of the public don't know this man.
He has a particular way of doing things and obviously that has rubbed people up the wrong way.
"At this stage anybody is scared to say anything good about Mr Hickey in case they get caught up in it."
#Open journalism No news is bad news Support The Journal

Your contributions will help us continue to deliver the stories that are important to you

Support us now
Treatment
Discussing Hickey's treatment in Brazil, James said, "There is a presumption of innocence in the constitution in Brazil, I believe that the police there have completely ignored that.
I think the photographs of a 71-year-old man in a state of undress, I think the recording of the arrest – I don't know if that's quite normal procedure. I think that was an attempt to utterly degrade him.
She added that the photographing of his passport is a huge security breach.
When it was put to her that the passport being taken was "an identification process for the media" and it was "routine", she said she wasn't objecting to it being taken but it being photographed and exposed to media was "outrageous".
James also added that, "The dawn raid at 6am was just a publicity stunt" adding " it's not acceptable."
When asked about Hickey being told to put Shane Ross "back in his box" via e-mail, James said, "I don't act for Pat Hickey … I act for a very distressed family whose father is in prison in a very stressed situation."
He's exposed to mosquitos, he's exposed to malaria, he's exposed to the Zika virus. He has asked for mosquito repellant.
She called for the Minister to step in and help in the case. "Who else is going to stand up for citizens abroad only their own government?" James added that they are hoping to meet with the Minister on Wednesday.