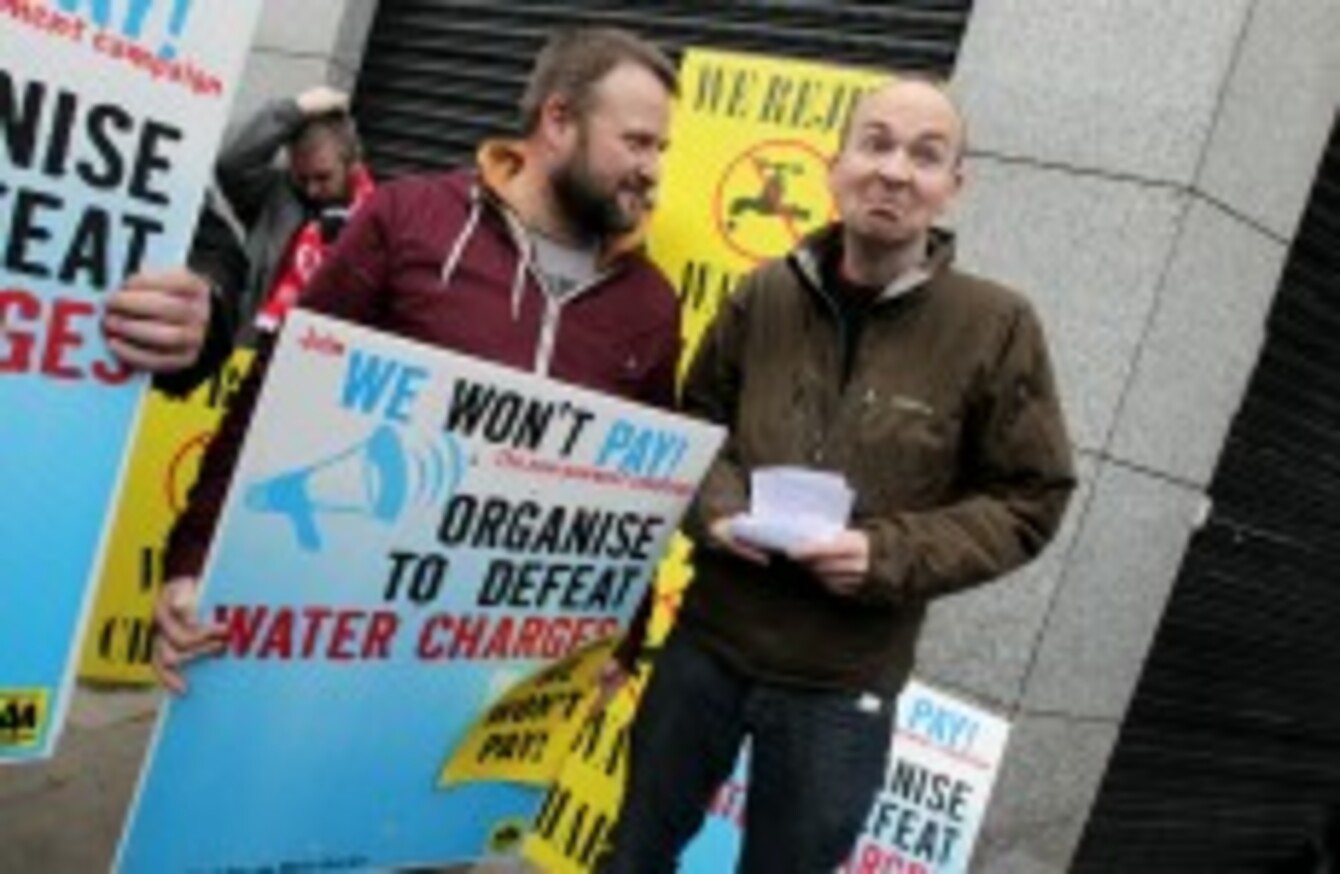 Image: Mark Stedman
Image: Mark Stedman
ANTI AUSTERITY ALLIANCE TD Paul Murphy has defended a video which shows him telling an Irish Water contractor that he is "elected to break the law".
The video is carried today on the Irish Independent website and features Murphy telling a contractor in a hard hat that he 'engages in civil disobedience all the time'.
Murphy says that the fact that the video, which appears to have been secretly filmed by another worker, found its way to the paper raises questions.
"It may be a sharp way of posing it, but it is self-evidently true and doesn't need an undercover video to establish it.
"The clue is in the phrase 'civil disobedience' which I said and is clearly audible but is replaced with "(unclear)" in the subtitles in their video for some reason.
I was elected on a platform of a boycott of water charges and saying I would assist people who didn't want water meters in refusing to have them imposed on them. The charges and the imposition of meters are the law – they are unjust laws, which I was elected to break as part of a campaign of mass civil disobedience. For all of the Independent's mock outrage, that is not the real story here.
Murphy says that the real story is the leaking of the video by a contractor for Irish Water to a national paper.
"Is it connected to the fact that during the week in the Dáil I spoke out about very serious harassment and intimidation by private thugs in Dublin 7? That I repeated these statements on Prime Time on Thursday night?"
Murphy said that he felt that the video had been released to "undermine" him.