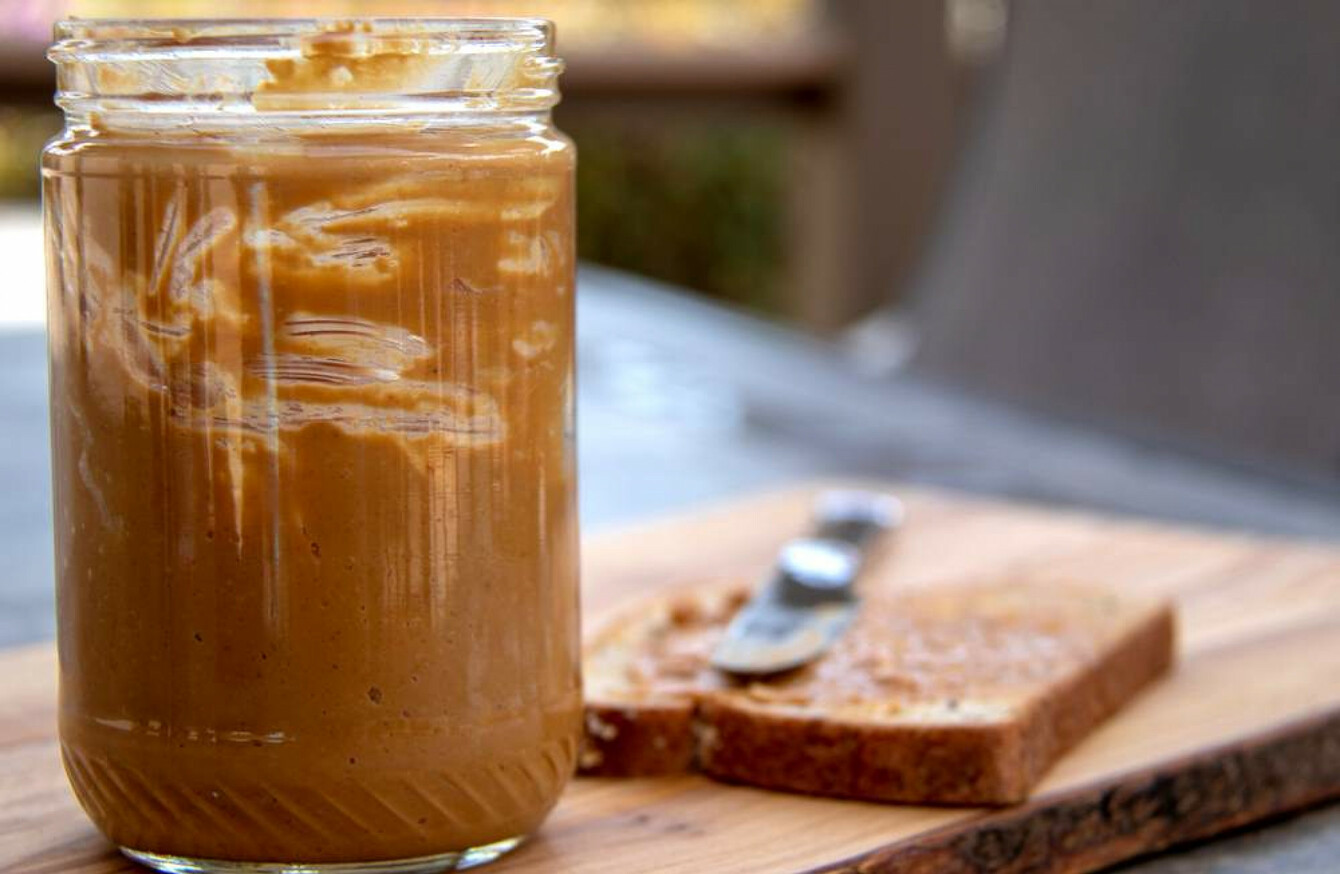 PEANUT BUTTER IS an essential store cupboard ingredient. It can be used in so many ways: spread on toast, added to a smoothie, stirred into a curry, the list is endless. It's also a source of healthy fats, protein, magnesium, and antioxidant vitamin E.
We've all got to that stage of the peanut butter jar when there just isn't enough left to stir or spread on anything. But this doesn't mean it's ready for the bin. There are plenty of genius ways to use up those last few scrapings. Read our suggestions below!
1. Peanut butter hot chocolate
There's nothing quite like a warming cup of hot chocolate during winter, and peanut butter adds that extra layer of creaminess. To make this delicious drink, heat a cup of milk and add in a spoonful of cocoa powder, some honey to taste, and pour directly into the jar of peanut butter. Stir until the peanut butter has melted, and serve straight from the jar! The perfect hot drink to sip on and get cosy by the fire!
2. Chia pudding
Chia pudding is a delicious and protein packed breakfast option, and making it in a jar means it can be eaten on the go too! Add 2 tablespoons of chia seeds and 1 tablespoon of oats to your jar along with some honey and cinnamon. Stir in a mashed banana and some almond milk. Mix together thoroughly and allow to sit for a few hours or overnight so the peanut butter goodness can infuse. Top with some berries or fruit compote, and you're good to go!
3. Chocolate peanut mug cake
A chocolatey, peanut-buttery, molten cake that can be ready in under 5 minutes? Yes, such a thing does exist! If you haven't already hopped on the mug cake trend, now is the time. To make this cake, start off by melting 30g butter and 30g chocolate in a mug in the microwave. Mix until combined, then add in an egg, 6 tbsp flour, 1 tbsp sugar, a pinch of baking powder and fold until the mixture is combined.
In another mug, heat 2 tbsp milk and add it to the end of the jar of peanut butter, then shake until the peanut butter has infused in the milk. Finally, add this to the mug, stir again, and pop into the microwave for one minute and twenty seconds. Serve immediately with some vanilla ice cream.
4. Thai-inspired peanut dressing
This tasty dressing is delicious on a chicken noodle salad and very simple to make. In the peanut butter jar, add lime juice, soy sauce, hot sauce and sesame oil. Shake vigorously until the peanut butter has blended in with the liquid ingredients. This can be used straight away or left in the fridge for up to five days.
5. Make an ice cream sundae
This decadent dessert can be whipped up in minutes and is guaranteed to make the most of those last few scrapings of peanut butter.
Spread vanilla ice cream in the bottom of your almost empty nut butter jar. Drizzle over some melted chocolate, nuts and chocolate chips and continue layering until the jar is full. Time to get creative and top the ice cream layers with your favourite toppings- banana slices, cream, berries… make it your own! Grab a spoon and dig in.