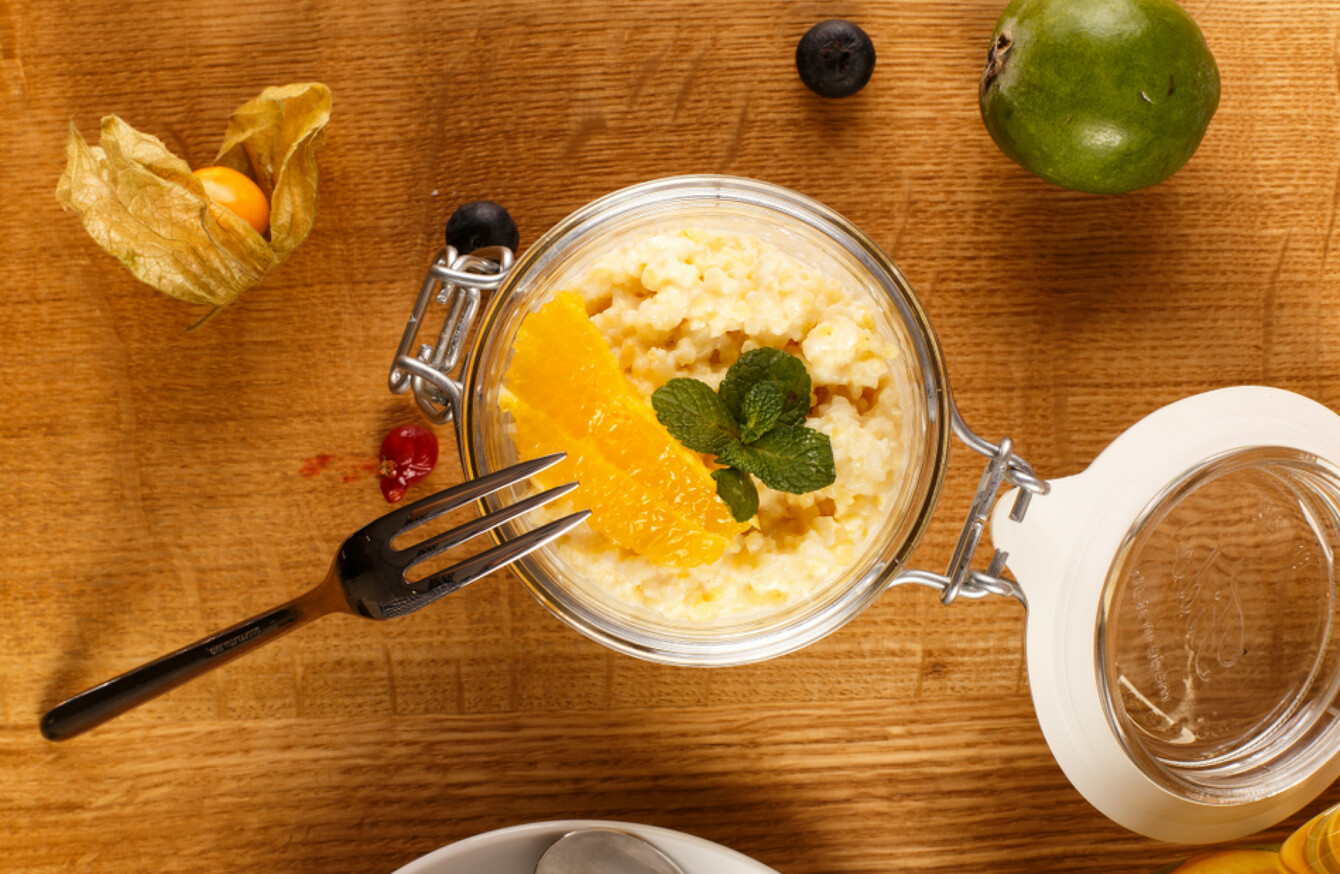 Image: Shutterstock/Geraskin Dmitrii
Image: Shutterstock/Geraskin Dmitrii
EVERY HOME COOK has their own kitchen hacks, cheats and traditions, and we want to know yours.
Each week as part of our Kitchen Secrets series, we'll be asking readers to share their cooking tips and go-to-dishes. From the secret to quick-and-easy dinners, to the best way to scramble an egg, we'll have a new question every seven days.
This week, we're asking…
What do you make for breakfast?
As usual, our home cooks had lots to say. If you'd like to join the panel, send us your name and a bit about yourself to food@thejournal.ie!
The perfect porridge recipe
My go-to everyday breakfast is porridge. It's got to be one of the quickest and most nutritious meals of the day. I always start the night before by soaking the oatmeal – this cuts out valuable time in the morning cooking. The simple rule is half a cup of porridge oats to one cup of cold water per person. Leave overnight and next day bring to the boil, no simmering required – your porridge will be creamy and delicious.
Now this is when thing can start to get interesting. Your preferred topping? Mine is honey and some milk, but fruit such as banana, blueberries, almonds or sultanas can be sprinkled on top.
Of course you could have a Neven Maguire "Porridge Experience "and pour over Irish Mist and cream… but maybe not on a work day!
- Angela Nolan
Smoothie on the run
Forest fruit and banana smoothie with porridge oats. My go to "breakfast on the run" takes two minutes to make fresh – or take straight out of the fridge if made the night before. Just whizz frozen berries, banana and yoghurt of choice. Add porridge oats, nuts or seeds, whizz again. Top on and take it out the door with you for the walk/drive to school/work.
- Jennifer Dillon
Breakfast-in-a-jar for eating at work
This week's question made me smile as my husband constantly slags me off for being a breakfast bore. I'm one of those people who eats the same darn breakfast every single weekday morning, so even if I'm not yet sick of eating it then my colleagues are probably very tired of looking at me eat it.
I'm a snooze button queen so every night before bed I make my breakfast for work the next day. I use a medium sized glass jar (hipster alert) and half fill it with Greek yoghurt mixed with teaspoon of chia seeds, a tablespoon of dry oats and a little honey. I then pile grapes, blueberries, raspberries or whatever other fruit I fancy on top of the yoghurt/oats mix. I sometimes top this with seeds, nuts or a little homemade granola for a bit of crunch. This sits in the fridge overnight and is ready to throw into my handbag the next morning and eat once I get to work.
- Donna Connolly
Eggs for people who don't like eggs!
My go to breakfast:  Eggs are nutritious and easy to make, however I don't like the taste of eggs! Therefore I make a two-egg omelette, but I add flavour! I throw in some grated cheese, herbs or red onion, season it well and have with kimchi and water kefir to start my day with nature's probiotics. I suggest organic eggs.
- Fiona Staunton
And the complicated politics of cereal…
Schooldays it's only cereals for breakfast! They have a good selection, each have their own favourites and with or without milk too (with milk is far quicker to eat but sometimes requires some convincing). And sometimes warm milk. But no compromise – cereals!
Weekends are lazier so the choice is wider and cereals are not normally requested – five days a week is obviously enough!
- Ross Boxshall