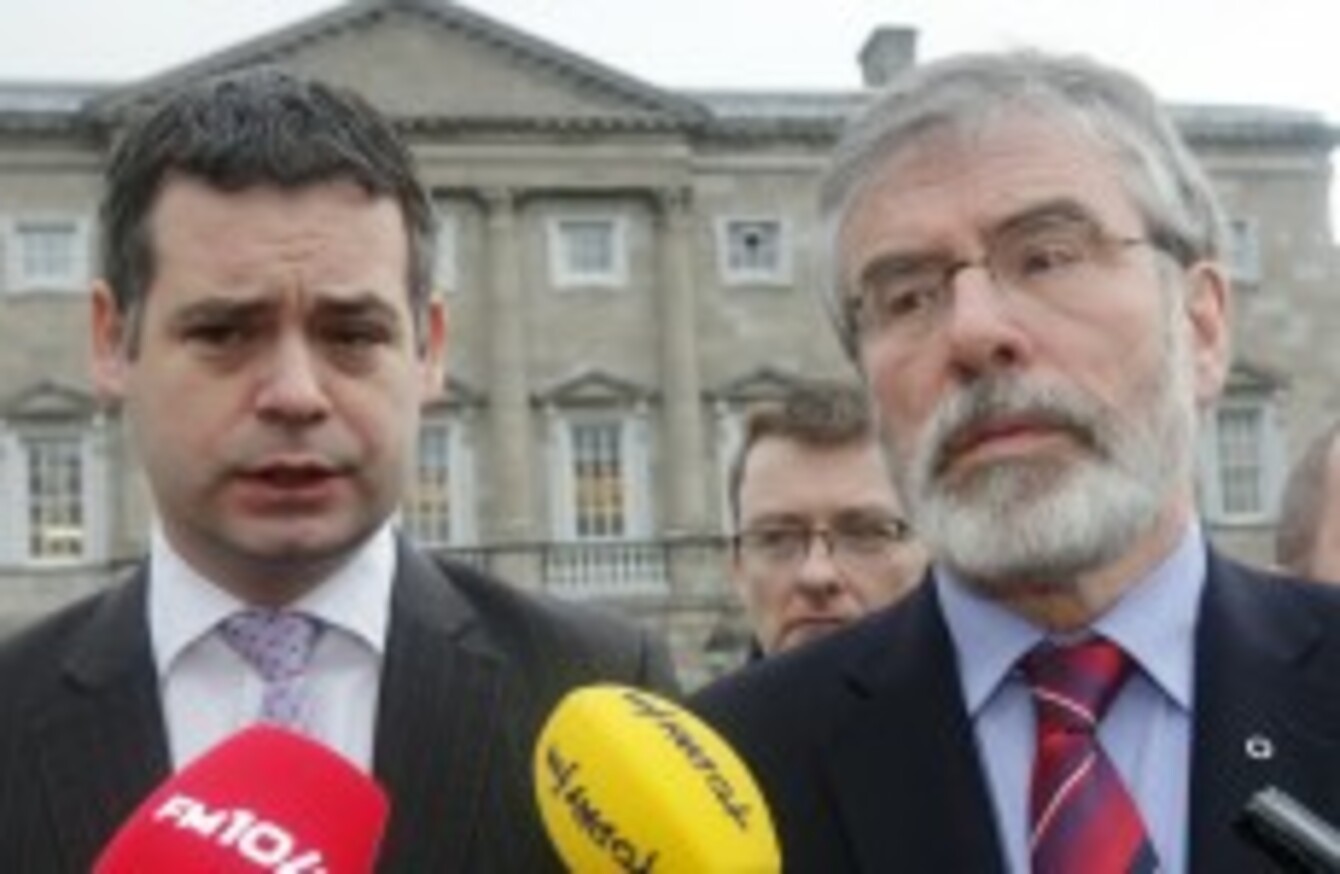 Image: Laura Hutton/Photocall Ireland
Image: Laura Hutton/Photocall Ireland
SINN FÉIN'S PEARSE Doherty says his party is to take legal advice over claims by Regina Doherty about an internal Sinn Féin investigation into sexual abuse.
Fine Gael's Meath TD claims Sinn Féin and the IRA have conducted investigations into over 40 cases of both sexual and physical abuse by republicans.
Speaking on RTÉ's Saturday with Claire Byrne, Regina Doherty says she has not personally seen the resulting report but "somebody is telling me the information that is contained in it".
She would not provide any further details about the report or her source of information.
In a tense exchange between the two deputies, Pearse Doherty TD refuted the allegations adding that his party will be seeking legal advice:
Let me say this Regina. We will be taking legal advice as a party in terms of the accusations you're making because they are without truth and they are impugning the character of members of our party. They are scurrilous because there is no investigation in Sinn Féin in relation to the 40 cases that you talk about or another member of government who was talking of 100 cases.
The allegations come in a week in which rape victim Paudie McGahon told BBC's Spotlight programme that his claims were handled by an internal IRA investigation.
Regina Doherty was then asked whether it's a possibility that Pearse Doherty may not have seen the alleged report.
"I don't know whether he has or he hasn't because I know I haven't seen the report," she responded.
"I just know that somebody is telling me the information that is contained in it. So maybe Pearse needs to sit down, maybe Padraig MacLochlainn who said on radio that they haven't had a conversation about this." 
Regina Doherty added that it's to members of the republican movement to come forward:
It's not credible for the senior people in the IRA and Sinn Féin who conducted the investigations, for the senior people who brought together the kangaroo courts, for them now to go silent and say that it's not Sinn Féin's responsibility to investigate these things that it's for the gardaí.