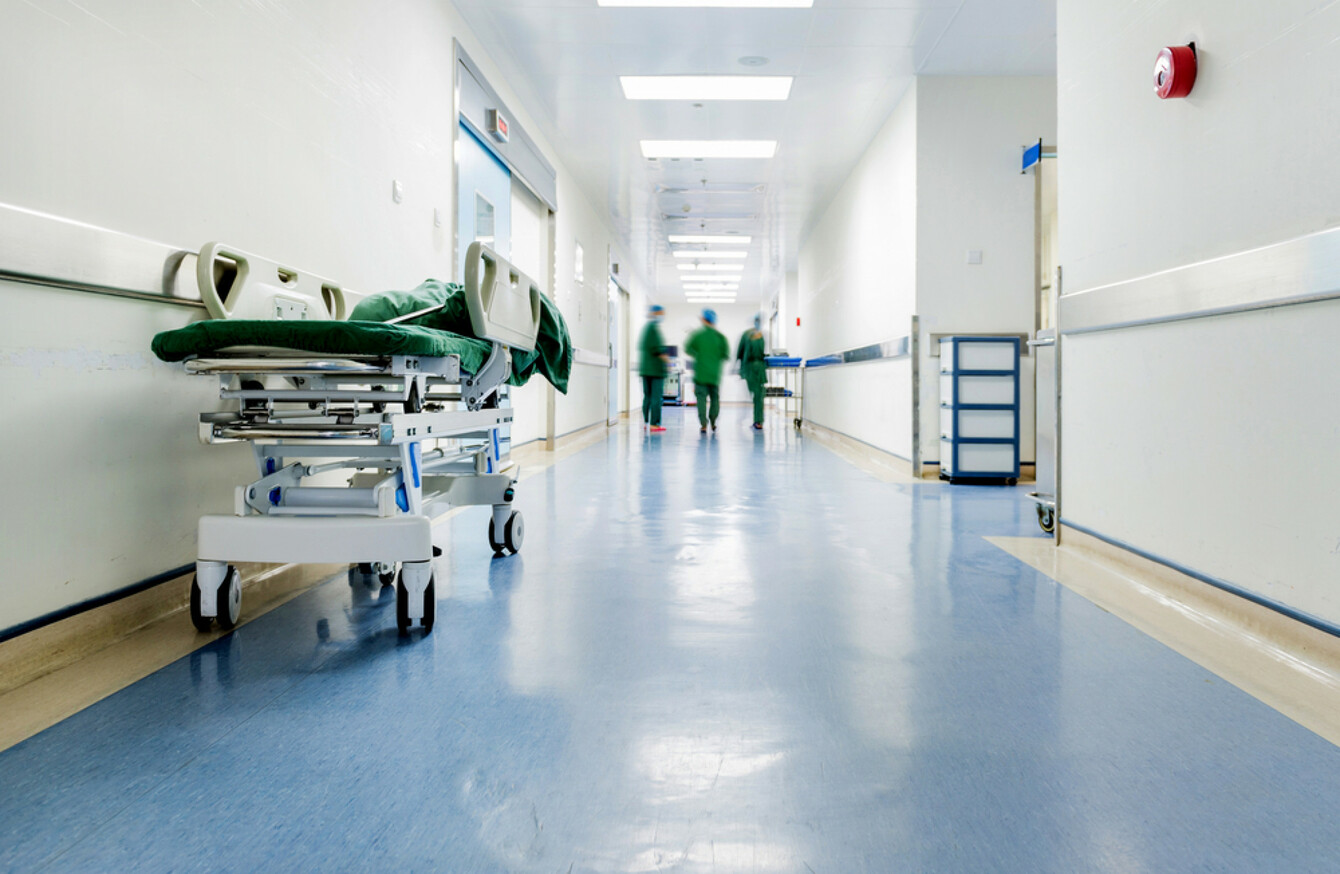 Image: Shutterstock/hxdbzxy
Image: Shutterstock/hxdbzxy
AN 83-YEAR-OLD WOMAN, who was kicked twice in the legs and several times pushed forcefully back into her chair while being fed by a health carer at Beaumont Hospital in Dublin, was yesterday awarded €25,000 damages in the Circuit Civil Court.
Phyllis Byrne, now still suffering from advanced dementia in a Co Wicklow nursing home, had, through her daughter Maria Flanagan, sued Beaumont Hospital and CPL Resources and CPL Healthcare for €60,000 damages.
Barrister Michael Coen, who appeared with Thomas Loomes Solicitors for Phyllis Byrne, told the court she had been suffering from advanced dementia for up to 12 years and was 77 years old when the incident occurred in a private room at Beaumont in April 2011 .
"If the assault had not been witnessed by a woman who was visiting another patient in a private room just across the corridor from Ms Byrne, and who reported it to a senior nurse in Beaumont, we would never have known about it," Coen said.
Coen said the carer, Valeria Bogdan, had been provided to the hospital by an agency, CPL Healthcare Limited, which has a registered office at Percy Place, Dublin 4, a joint defendant with CPL Resources Ltd, Merrion Square, Dublin, and Beaumont Hospital.
He told Circuit Court President, Mr Justice Raymond Groarke, that these three defendants were meeting the proposed settlement of €25,000 which he was recommending and asking the court to approve.
Disciplinary action
He said a legal claim had been initiated against Ms Bogdan but this was not being proceeded with and could be struck out with no further order. Ms Byrne's daughter had been told that disciplinary action had been taken against Ms Bogdan but he did not know what this had entailed.
Coen told the court that the carer had been giving Ms Byrne breakfast and to be fair to her it was accepted that Ms Byrne was a challenging patient and had engaged "in verbals" with Ms Bogdan.
He said the incident complained of had been witnessed by a visitor to the hospital, a Ms Margaret Rooney, who had told a Beaumont Hospital investigation that she had seen the carer on several occasions forcefully push Ms Byrne back into her chair and kick her twice under her breakfast table.
Coen said the incident had taken place on the morning of 16 April, 2011 and had been reported to Beaumont shortly afterwards. To be fair to the hospital it had ordered and carried out a thorough investigation and had produced a report in which stated it had accepted the incidents had taken place.
He said Ms Byrne had been medically examined afterwards and no fresh bruising had been found on her apart from existing old bruises.
Coen said it was the first time that the carer involved had met Ms Byrne who had never seen her before and there was a verbal interaction between them. Ms Byrne had attempted to get out of her chair and it was then that she had been pushed back and then kicked.
"To be fair to Ms Bogdan, an experienced and fully trained carer, she had shortly afterwards asked the hospital to reassign her and she had no further contact with Ms Byrne," Coen said.
Coen said there had been apologies to Ms Byrne's family by all of the defendants concerned.
Judge Groarke said it was a very sad story and should, absolutely without question, never have happened.
"We are all human and I am not saying that in any way to excuse the conduct of the nurse who was obviously having a bad day," Judge Groarke said. "The defendants have met this case extremely fairly and afterwards carried out a very careful and thorough investigation, now coming into court with an apology and a good offer."
Judge Groarde said he would approve the settlement offer, with costs, and make an order that the money be paid into court to the benefit of Ms Byrne.