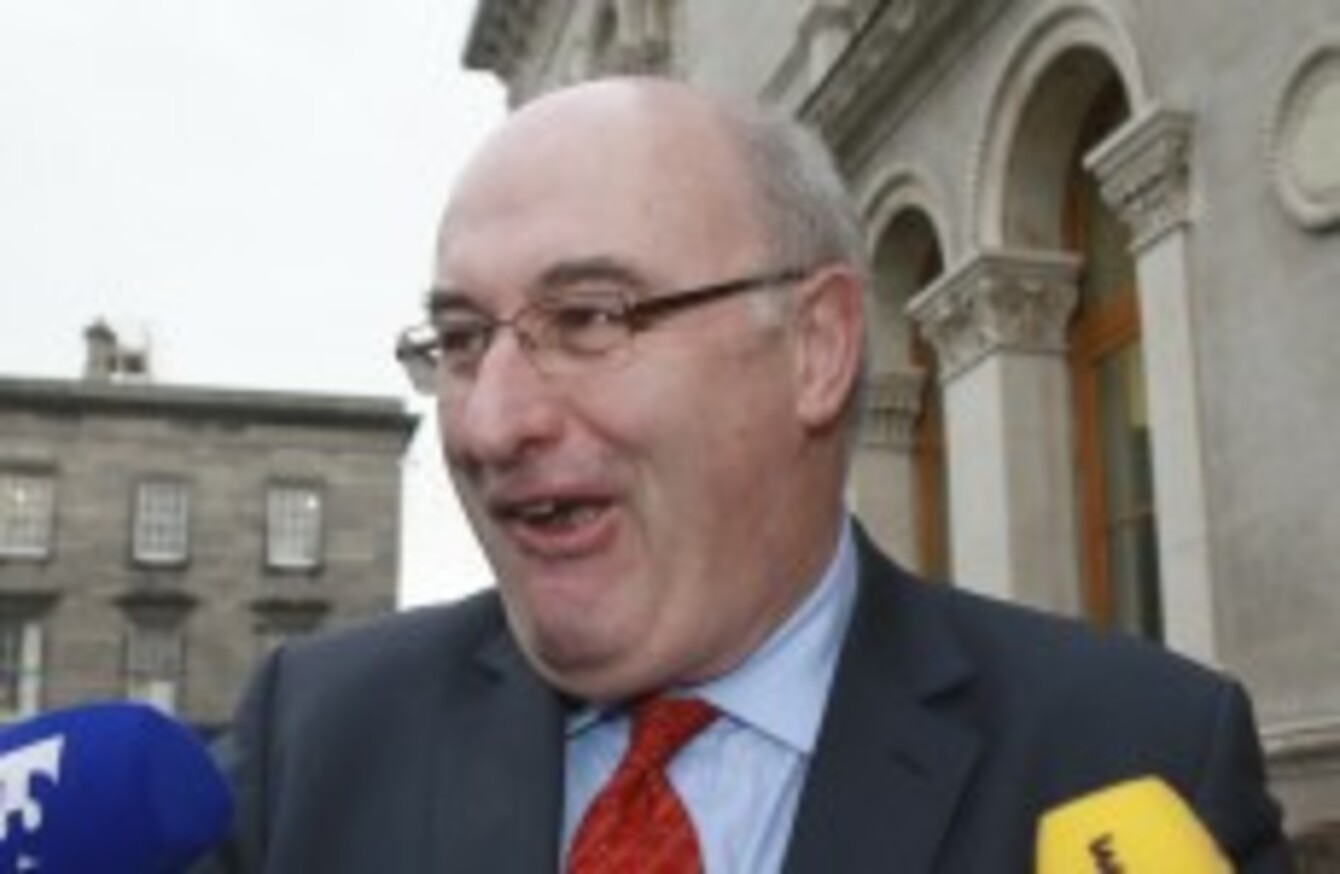 Phil Hogan remains a TD for Carlow-Kilkenny while he awaits news of what EU Commissioner job he'll be getting
Image: Sam Boal/Photocall Ireland
Phil Hogan remains a TD for Carlow-Kilkenny while he awaits news of what EU Commissioner job he'll be getting
Image: Sam Boal/Photocall Ireland
FINE GAEL MEP Brian Hayes has said we don't know if Phil Hogan will become the next European Agriculture Commissioner, insisting it is matter solely for the new president of the European Commission, Jean-Claude Juncker.
Hayes, a former Dáil colleague of Ireland's commissioner designate Hogan, was responding to suggestions over the weekend that the former environment minister could miss out on the much sought after agriculture portfolio in Europe.
The Sunday Business Post resported yesterday that Hogan is in a competition for the role with Romania seeking to have Dacian Cioloș reappointed to a second term as agriculture commissioner.
"We don't know, quite frankly, what Jean Claude Juncker is going to decide," Hayes told RTÉ's Morning Ireland earlier.
"It's his sole prerogative under the treaty to set out the various commissioners and for them to come before parliament."
Hayes said he expects this to happen in the first week in September and said that the Taoiseach and other Irish ministers have spoken to Juncker about Hogan in recent weeks.
While he stressed it was a matter for Juncker Hayes said it is important that Ireland gets a good commissionership, saying Hogan's experience from the recent Irish presidency of the European Union puts him in a good position.
"The important thing is we get a good job from the 28 commissioners on the basis that I think that we have in Phil Hogan someone who is a very significant politician."