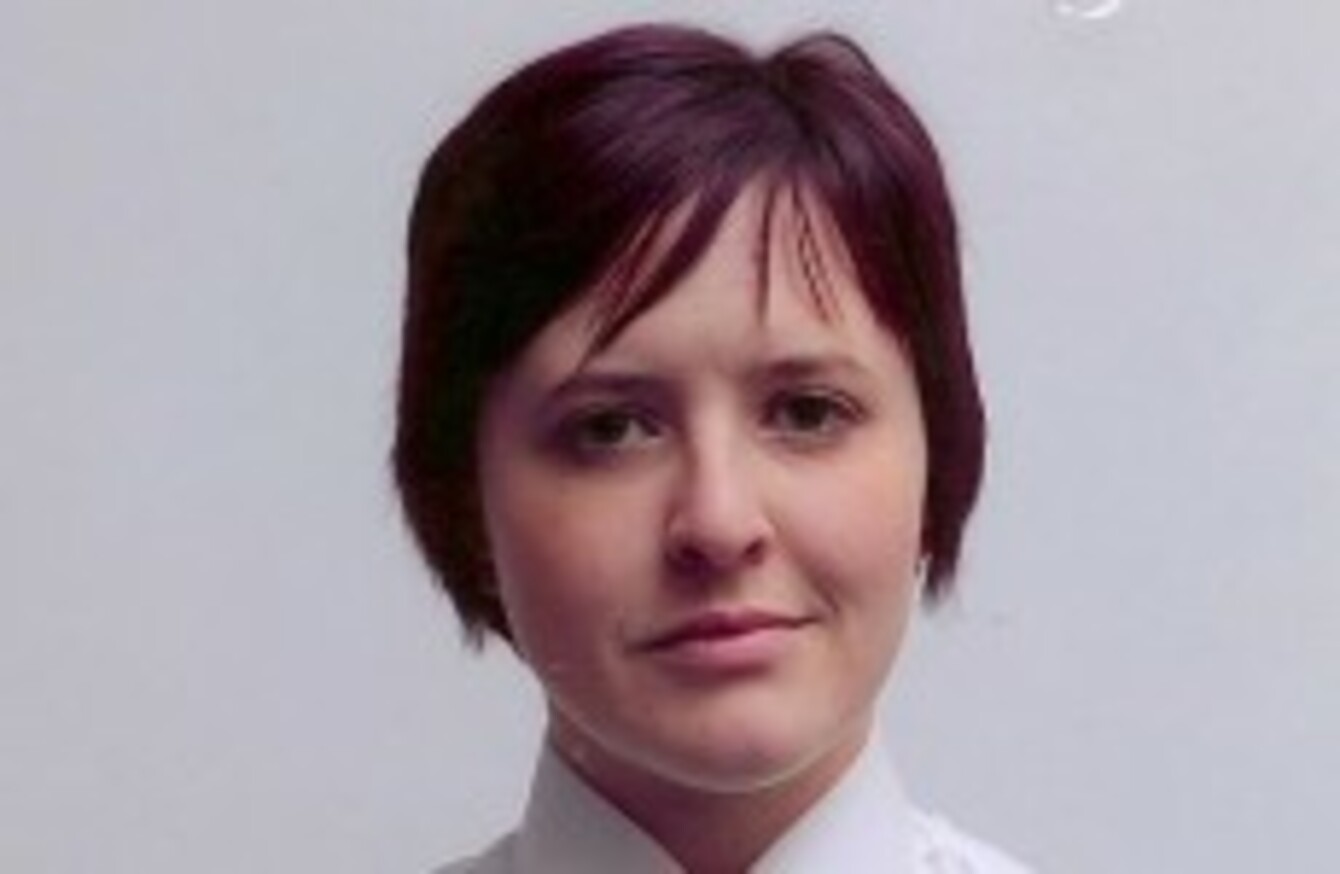 Image: PSNI Press Office
Image: PSNI Press Office
THE HEAD OF the PSNI has led the tributes to fallen officer Constable Philippa Reynolds.
The 27-year-old died on Saturday following a two-vehicle collision in Derry at about 3.30am.
"It is with great sadness that I learned of the death of our colleague," said Chief Constable Matt Baggott. "This is a personal tragedy for her family and also for the whole Police Service. She was out on duty, working to keep people safe, when she died. My thoughts and prayers are with her family at this time. I and my colleagues will ensure that no stone remains unturned as we work to bring to justice those who perpetrated this crime."
Two men, aged 23 and 25, have been arrested in relation to the incident. It is believed the vehicle the men were travelling in was stolen.
District Commander, Chief Superintendent Stephen Cargin described Constable Reynolds as a "beautiful, friendly, bubbly officer".
"One of the most enthusiastic officers in the prime of her life; someone who wanted to be a police officer, who had been a teacher and wanted to change profession.
Her colleagues are devastated, as I am as her Commander, as we all are as a Police Service. My sincerest condolences go out to the Reynolds family at this tragic time.
After offering his condolences, Cargin issued an appeal for information.
"Three officers were on a routine patrol in the Dale's Corner area when their unmarked car was struck by a stolen silver land cruiser. We believe Constable Reynolds was killed immediately by the impact of that vehicle. Two other officers in the vehicle were injured.
"Constable Reynolds was a 27 year old officer in the prime of her life with just two years service. She had previously been a teacher who just wanted to serve the communities of Northern Ireland and do her best to keep people safe.
"She typified the officers who are on duty 24/7, despite the pressures the organisation has faced over the last number of weeks. She was out there keeping people safe, serving her community to the best of her ability, out there doing her best like her other colleagues."
He asked for anyone who may have seen a silver land cruiser between the Gobnascale and Limavady Road areas between 3am and 3.30am Saturday to contact police, who are also looking for people who may have seen two people fleeing the accident scene towards the Ebrington area.
"Anyone with any information, no matter how small, please call us. These were officers who were out serving their community and we want the community to help us and give us the vital information we need."
First Minister Peter Robinson and Deputy First Minister Martin McGuinness issued a statement to express their sympathies following the death.
"This is devastating news and we want to extend our heartfelt sympathies to the Police Officer's family, friends and colleagues. We wish her two police officer colleagues a speedy and full recovery.
"Officers in the PSNI put their lives at risk on a daily basis to serve and protect our community and we are all truly grateful for their dedicated service.
"Those who commit a crime such as vehicle theft must realise their actions can have serious consequences. We urge anyone with information to go to the police."
The Owls Ladies Hockey Club, of which Constable Reynolds was a member, said its thoughts and prayers were with the player's family.
On behalf of the club we would like to pass on our thoughts and prayers are with Philippa's family. She was a huge part of this club both on and off the pitch. Can I extend the thanks for the messages for both family and the club! Always in our thoughts! Always smiling. Miss you Flipper! RIP x
Garda Commissioner Martin Callinan also expressed his condolences yesterday.
Anyone with any information is asked to contact Strand Road Police Station on 0845 600 8000. Or if someone would prefer to provide information without giving their details, they can contact the independent charity Crimestoppers and speak to them anonymously on 0800 555 111.