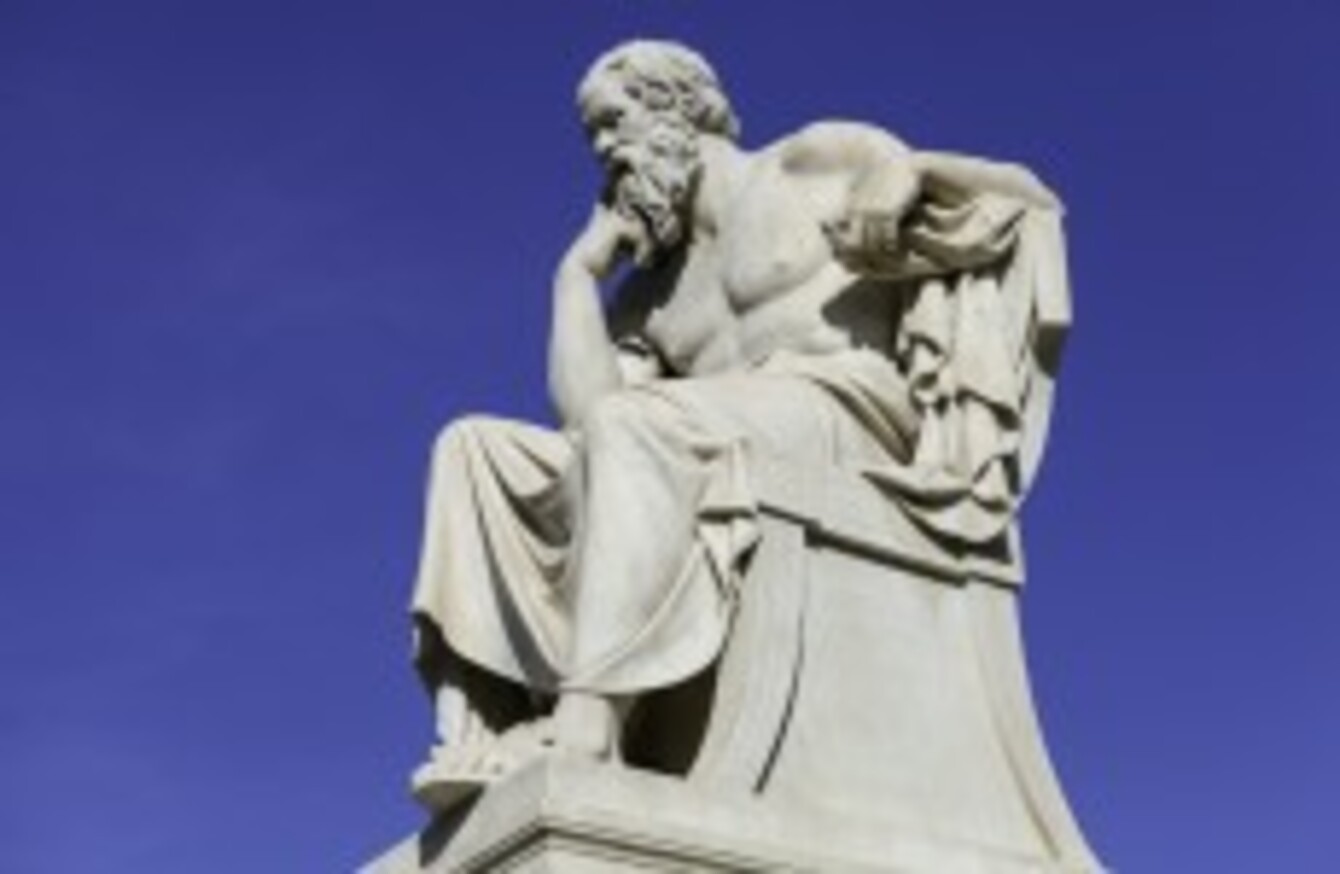 Image: Shutterstock/Anastasios71
Image: Shutterstock/Anastasios71
WHAT'S THE MEANING of life? Is our universe real? Do we have free will? These are just some of the questions that Irish teenagers could be contemplating in 2017, when a philosophy course is set to be introduced into the school curriculum at Junior Cert level.
The Department of Education confirmed to TheJournal.ie that the Minister for Education Jan O'Sullivan proposes to write to the National Council for Curriculum and Assessment in the new year to ask them to work with stakeholders, including the Royal Irish Academy, to develop a new short course for the Junior Cycle.
The minister said she wanted to give students an opportunity to explore the concepts and ideas of philosophy in the 21st century.
Critical thinking
She added that the study of philosophy would make a significant contribution to giving students the tools to critically engage in an informed manner with the world around them. Many other European countries already have the subject included in their curriculum.
The department stated that a research paper on philosophy has already been published by the Royal Irish Academy in 2011, adding that it is normal for the NCCA to consult with stakeholders as they develop new specifications.
When the details of the course are being developed the NCCA will consider the submissions received following consultations.