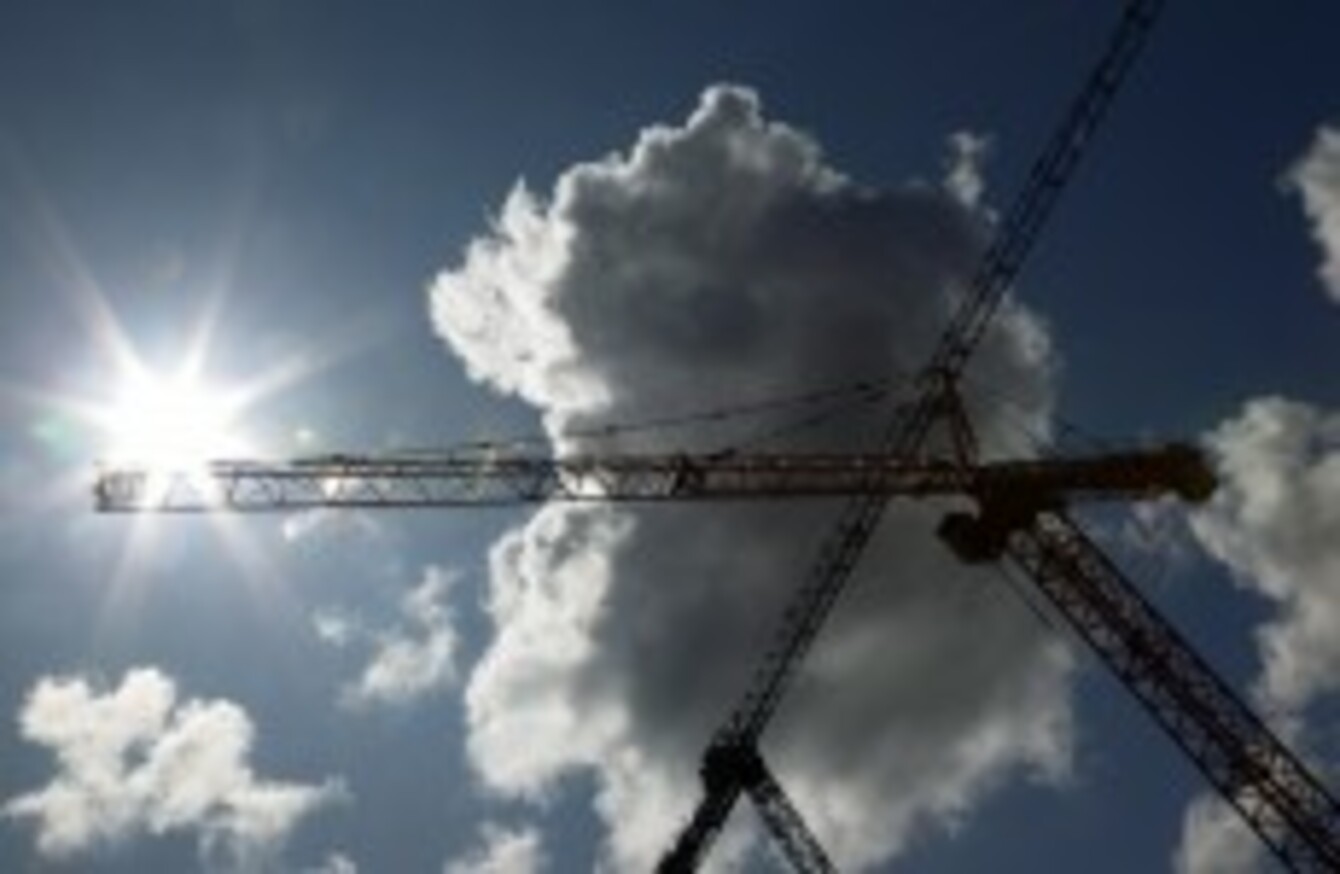 Image: Stephen Rafferty/Eye Ubiquitous/Press Association Images
Image: Stephen Rafferty/Eye Ubiquitous/Press Association Images
ELEVEN COUNTIES RECORDED an increased number of planning applications during January and February this year compared with the same period of 2012.
According to the National Housing Construction Index, Roscommon, Leitrim and Monaghan saw the greatest jump in applications lodged, while Dublin also noted a rise of 15 per cent. In the capital, there were 377 applications made, up 50 from the same period last year.
However, there was an overall drop of 3 per cent when the data is compared with 2012 figures. The report's authors believe the slight decrease from 1,707 to 1,664 is "marginal" and that the outlook for coming months is "potentially positive".
Offaly, Limerick and Wexford showed the largest percentage drop in terms of applications made to authorities. Just 14 applications were made in Offaly, down from 27 last year. Limerick's applications fell from 76 to just 46.
The data also looked at the commencement of approved building projects, which provides a better barometer of actual activity. There was significant decline in the amount of activity in the sector during the first two months of the year but this reduction could be attributed to the adverse weather conditions.
The 14 per cent fall in activity was recorded as declines were seen in all but five counties. Among these was Dublin with a 17 per cent jump in activity. Others showing growth were Monaghan, Mayo and Roscommon.
Westmeath, Waterford and Cavan all fell well below the national average.
According to Danny O'Shea, Managing Director of Link2Plans which compiled the report, the decrease is not "cause for alarm" as bad weather is a key factor in explaining why "many projects have yet to get off the ground".