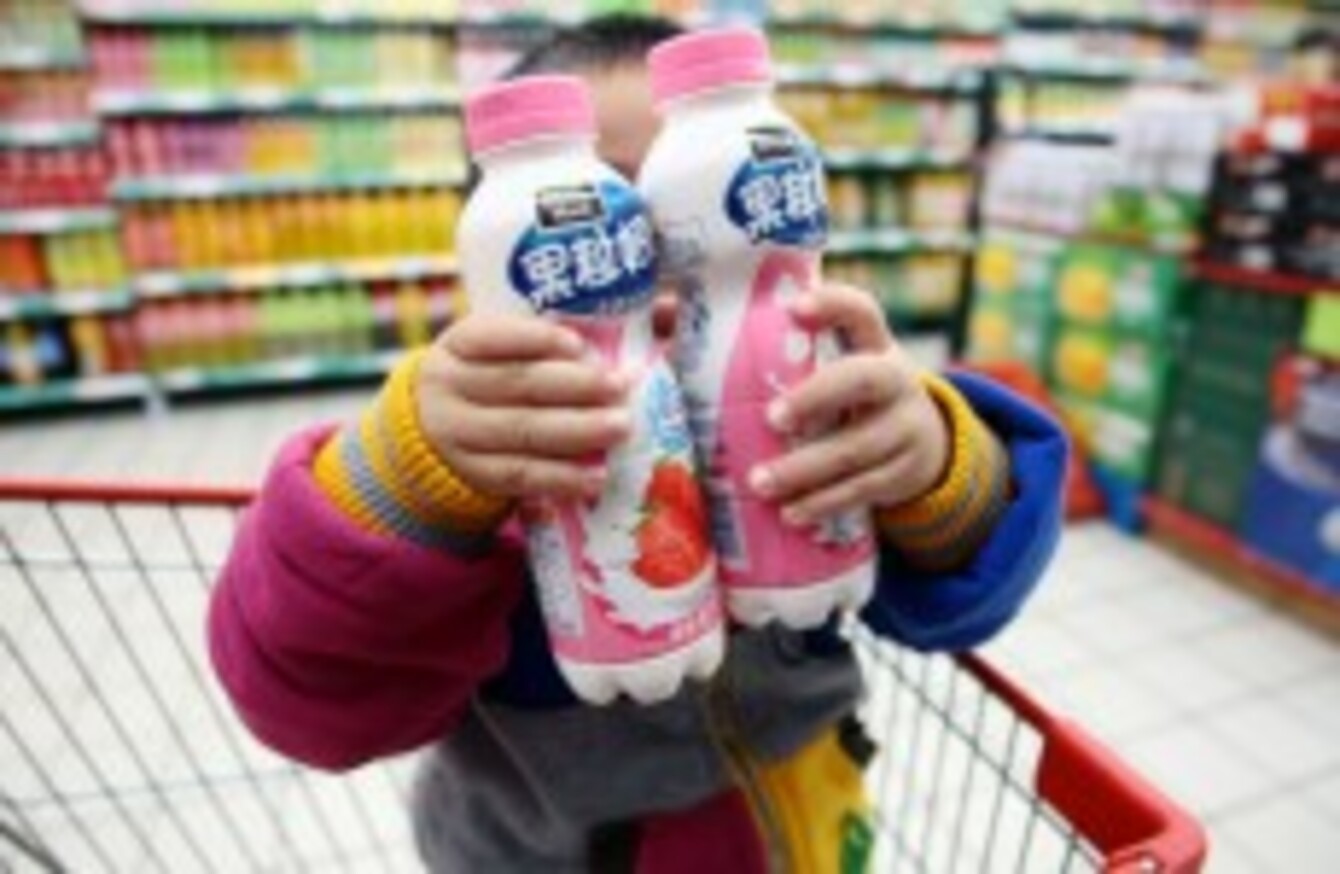 A child holds two bottles of strawberry-flavoured Pulpy Milky at a Shanghai supermarket
Image: Weng lei/AP/Press Association Images
A child holds two bottles of strawberry-flavoured Pulpy Milky at a Shanghai supermarket
Image: Weng lei/AP/Press Association Images
A COCA-COLA product linked to the death of an 11-year-old boy last month in China was deliberately contaminated with poison, police have said.
The child died on November 28 after drinking the Pulpy Milky beverage, manufactured by Minute Maid which is owned by Coca-Cola. His mother was also hospitalised in the incident, as were two other residents of Changchun in Jilin province.
Police have said the flavoured milk drink contained substances used in pesticides, and had been deliberately tampered with, reports Chinese state news agency Xinhua.
The company launched a mass recall of the Pulpy Milky drinks, but said tests showed no wider problems, according to the BBC. In a statement, Coca-Cola said: "This incident is a criminal case in Changchun, which reaffirms that it is not related in any way to our product quality."
Coca-Cola has been in touch with the families affected by the incident, the company told Bloomberg. The firm controls 62 per cent of China's soft drink market, with Minute Maid one of its top brands in the region.
The mother of the 11-year-old is still in hospital, Xinhua reports, while the other two people have been treated and released.