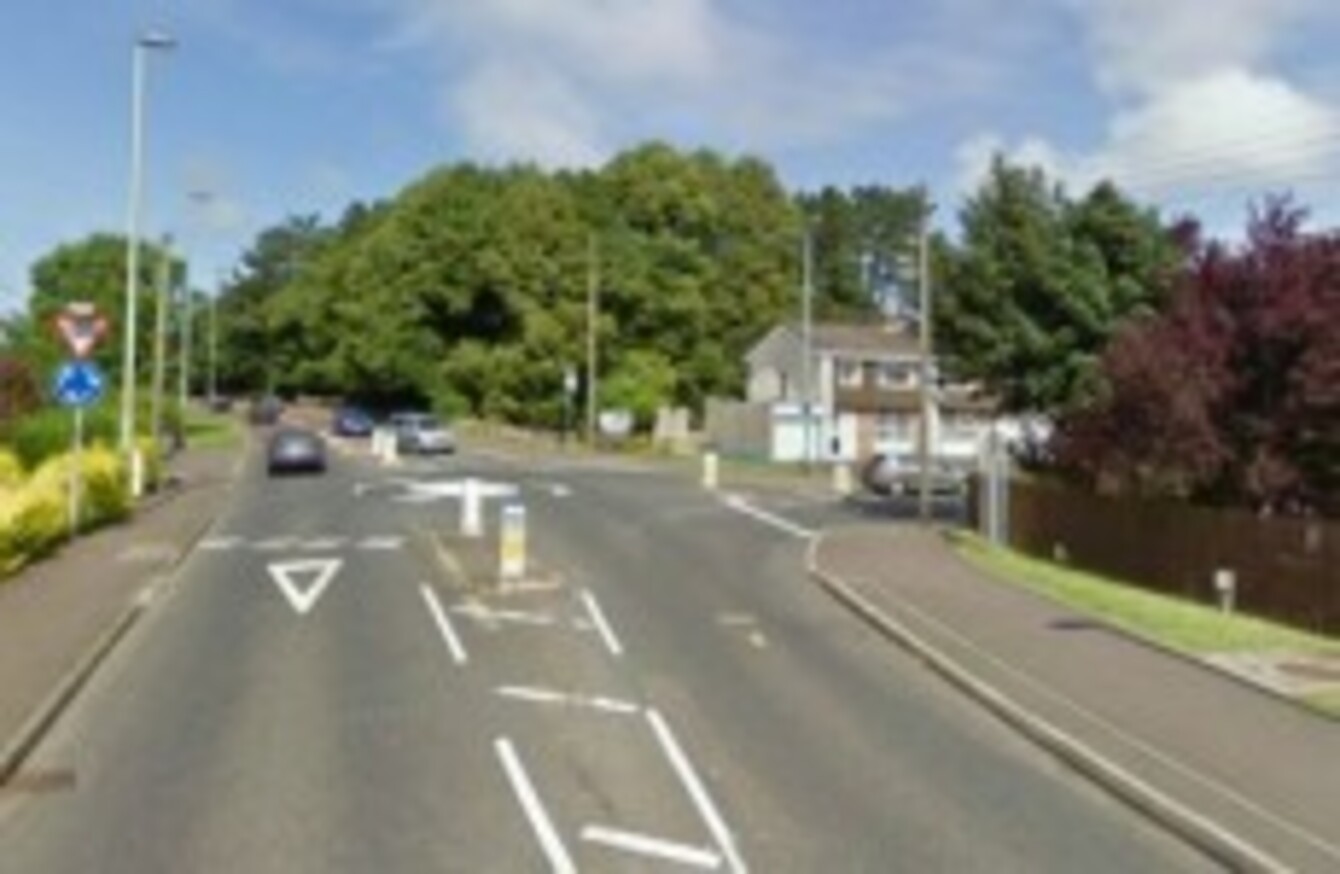 The Mountsandel area of Coleraine
Image: Google Streetview
The Mountsandel area of Coleraine
Image: Google Streetview
POLICE IN NORTHERN Ireland have called on the man responsible for the death of a pensioner in Coleraine following a burglary at his home yesterday to hand himself in.
"This is a burglary which has tragically turned into a murder – don't make things any worse for yourself than they already are. Hand yourself in," said Detective Chief Inspector Ian Harrison at a press conference.
I am appealing directly to this individual or to anyone who knows him – come forward and make yourself known to police before we come to you.
During the briefing, PSNI officers gave more details about the burglary at Bertie Acheson's home in the early hours of Monday morning.
The 72-year-old man was involved in an altercation with the intruder at a Glenmore Gardens house where he died a short time later.
Harrison said that the victim and his wife were in bed asleep when they woke up to the sound of breaking glass at about 1.30am. Mr Acheson got out of bed and went to the kitchen where he was confronted by the intruder who demanded money.
"There was an altercation and a struggle which resulted in Mr Acheson falling to the floor," explained Harrison. "The intruder then made his way into the bedroom where he confronted Mrs Sheila Acheson, who is 70 years of age and suffers from arthritis. The intruder repeated his demands for money and after another altercation, he took Mrs Acheson's red purse and made good his escape."
By the time paramedics arrived to the scene, Mr Acheson had died. A murder investigation has now been launched.
The PSNI has appealed for anyone who may have seen or heard anything suspicious in the area of Mountsandel to come forward with information.
"This was a tragic incident which has caused widespread shock in the local community. I would appeal for everyone in the community to work with us in bringing this intruder before the courts," Harrison said.
The intruder is described as being in his late teens or early 20s, about 5′ 10″ tall and of slim build. It is understood he spoke with a local accent. At the time of the break-in, he was wearing a dark blue coat and grey jogging bottoms.
The only item that the burglar managed to steal from the Acheson household was a red purse which held some cash and credit cards. Police have also asked anyone with information about the purse, which is about six to eight inches long with a clasp, to contact them at a special incident room in the Coleraine station.
Police moved to assure people that aggravated burglaries are quite rare across Northern Ireland but said they understood the impact of such crimes on people's fears.