Image: Julien Behal/PA Archive/Press Association Images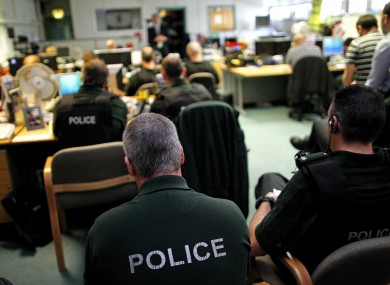 Image: Julien Behal/PA Archive/Press Association Images
POLICE IN NORTHERN Ireland have issued an appeal for information as they investigate the attempted murder of an off-duty police officer in Omagh last Friday.
A crude-but-viable pipe bomb was thrown into the officer's house but failed to explode.
Detectives are asking anyone who saw anything suspicious or concerning in the Coolnagard or Kevlin Road area between 8pm and midnight on 25 January to contact them at the local station.
Speaking about the incident, Superintendent Alwyn Barton said, "It is very fortunate that this device did not explode and that no one was killed or seriously injured."
"Those responsible for this attack carried a potentially lethal device through a residential area before using it to try and kill and officer.
"This was not only an attack on a police officer but was an attack on the whole community of Omagh. Those who carried out this attack have shown callous disregard for the safety of the local community and the police officer serving this community. We are very fortunate that no one was killed or seriously injured as this attack put the lives of all those living in the area at serious risk."
Meanwhile, the chairman of the Police Federation for Northern Ireland has called this "the most challenging period for the Police Service of Northern Ireland since its inception in 2001″.
This is the second attempt on a PSNI officer's life in recent weeks. Another viable device was found under the vehicle of an off-duty policeman in east Belfast on 30 December 2012.
Speaking to UTV Live Tonight, Terry Spence added: "It's very clear that that situation will continue to deteriorate if we do not have the additional resources that we have called for."
"It's apparent that because of the very severe threat from dissident republicans, coupled with the very serious public disorder which is being orchestrated by loyalist paramilitaries that the police service are being distracted from delivering normal policing in Northern Ireland."
The PFNI represents rank and file officers in Northern Ireland.