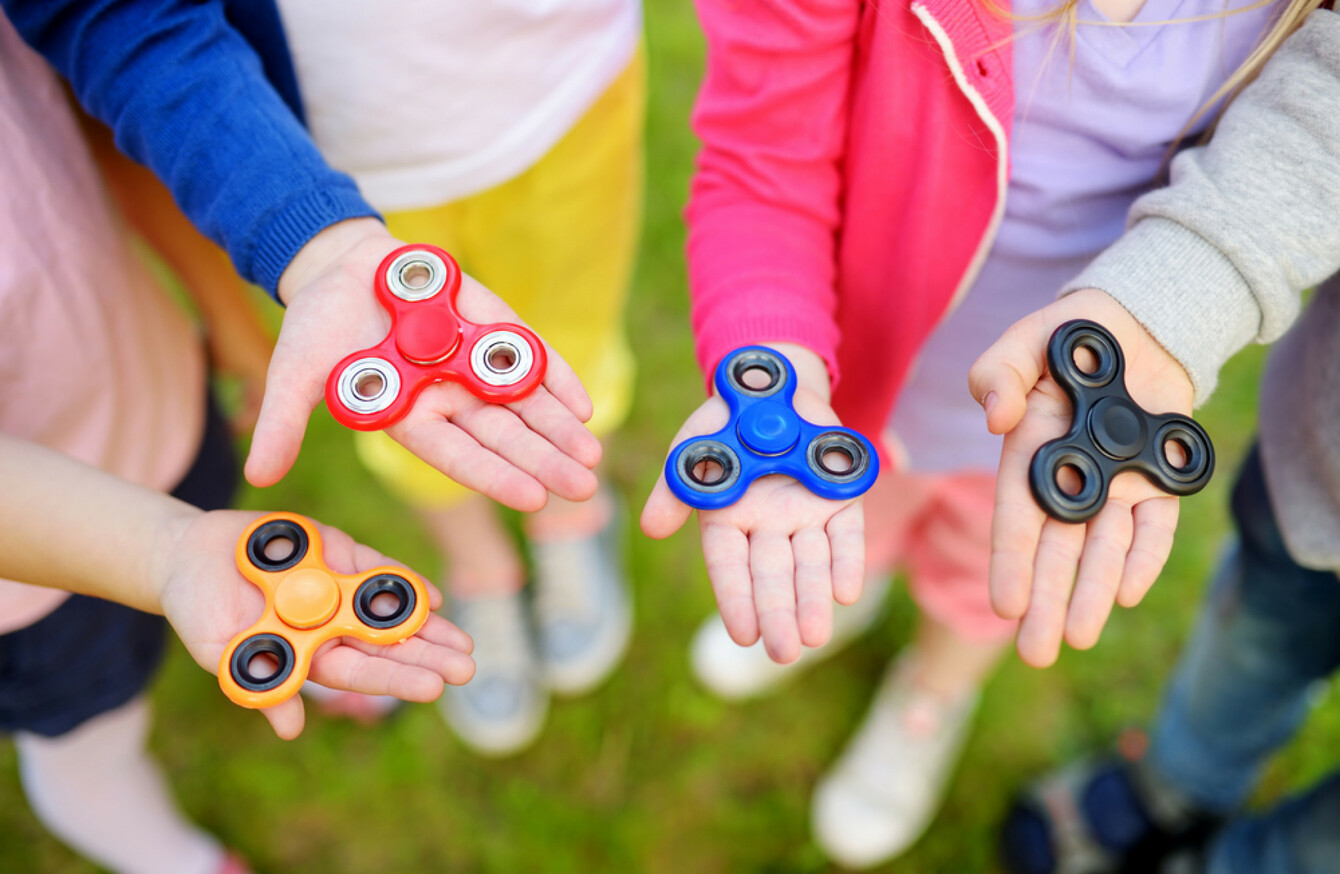 Image: Shutterstock/MNStudio
Image: Shutterstock/MNStudio
REWIND TWELVE MONTHS or so, and fidget spinners were the talk of the country.
The cult toy, a palm-sized item with three points that spin around a centre axis, was initially marketed at children with ADHD and autism. The spinners soon became a global playground craze, not least in Ireland, where they became particularly popular with under-tens.
By May of last year, the toys were selling out in shops all over Ireland – and one creative Belfast six-year-old even had an image of a fidget spinner shaved onto his head.
This week, an EU report showed a darker side to the fad, noting that some light-up spinners can cause "burns to the oesophagus and intestines," due to batteries coming loose and being swallowed.
As with most playground fads, fidget spinners have faded out of popularity (more than one commenter on TheJournal.ie told us that "effing slime" is the latest craze), but no doubt most Irish homes still have a few lying around.
So, tell us: Did your kids buy into the fidget spinner craze?

Poll Results:
Yes, but not for long (69)
Yes, they were obsessed (25)