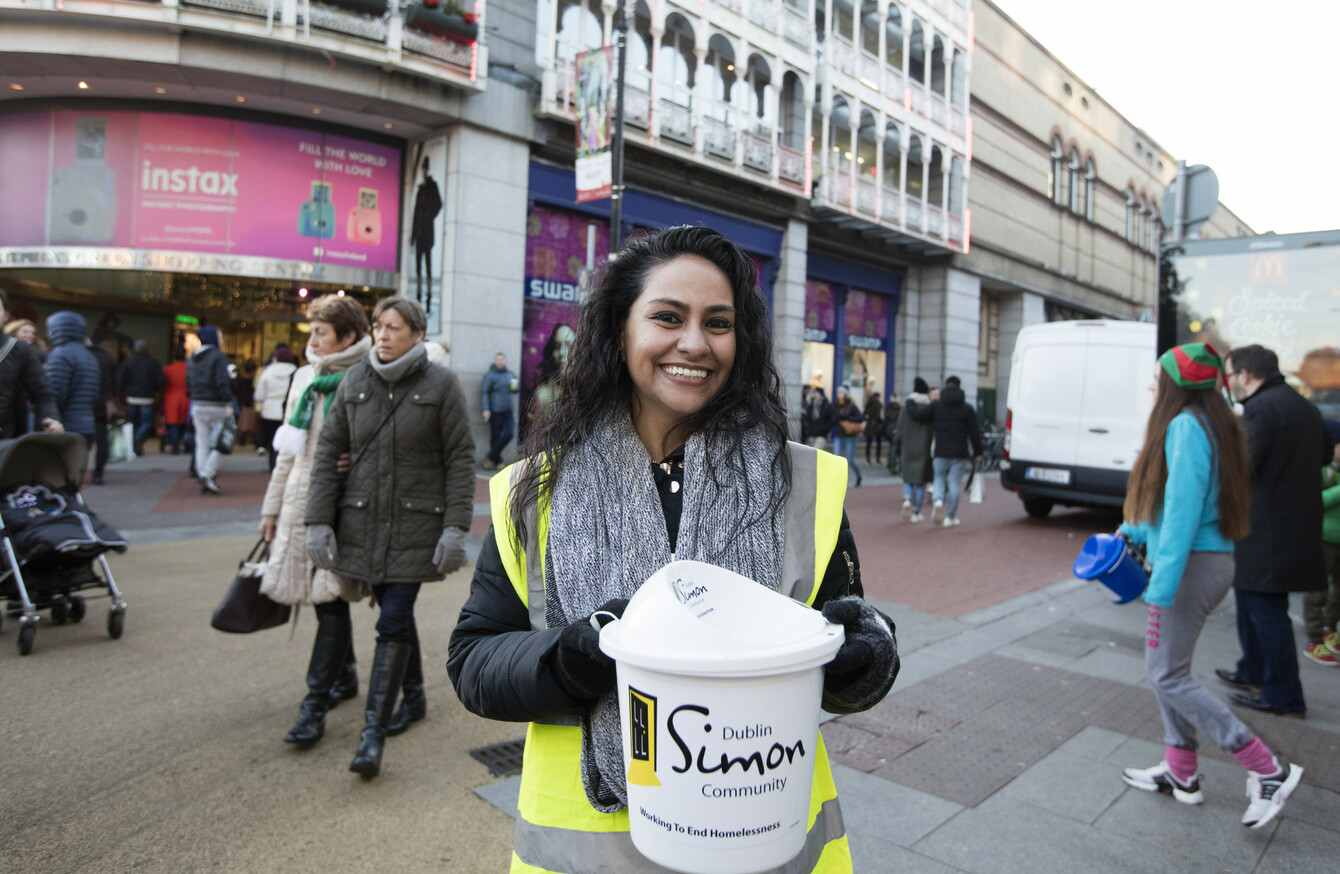 Karla Trombley from Mexico helping the Simon Community charity collect money for the homeless
Image: Eamonn Farrell via RollingNews.ie
Karla Trombley from Mexico helping the Simon Community charity collect money for the homeless
Image: Eamonn Farrell via RollingNews.ie
PRESIDENT MICHAEL D Higgins yesterday lit the Áras Christmas tree and said his thoughts are with the homeless and the bereaved this year. 
He used his speech to send a message to all those who are homeless in Ireland, especially the children and those caught in the direct provision system.
Addressing an assembled crowd at the Áras, President Higgins said: "Some people may be mourning the loss of a loved one, some people are far away from home and are probably missing their family. Others are without the security of a home and will wake up on Christmas morning in shelters, in cramped rooms or even out on the bitterly cold streets."
He added: "We call to mind in a special way all the children in temporary shelter or in hotel rooms for whom we must care at this time."
So, today we want to know: Will you be giving to charity this Christmas?

Poll Results:
Not sure / no opinion (578)