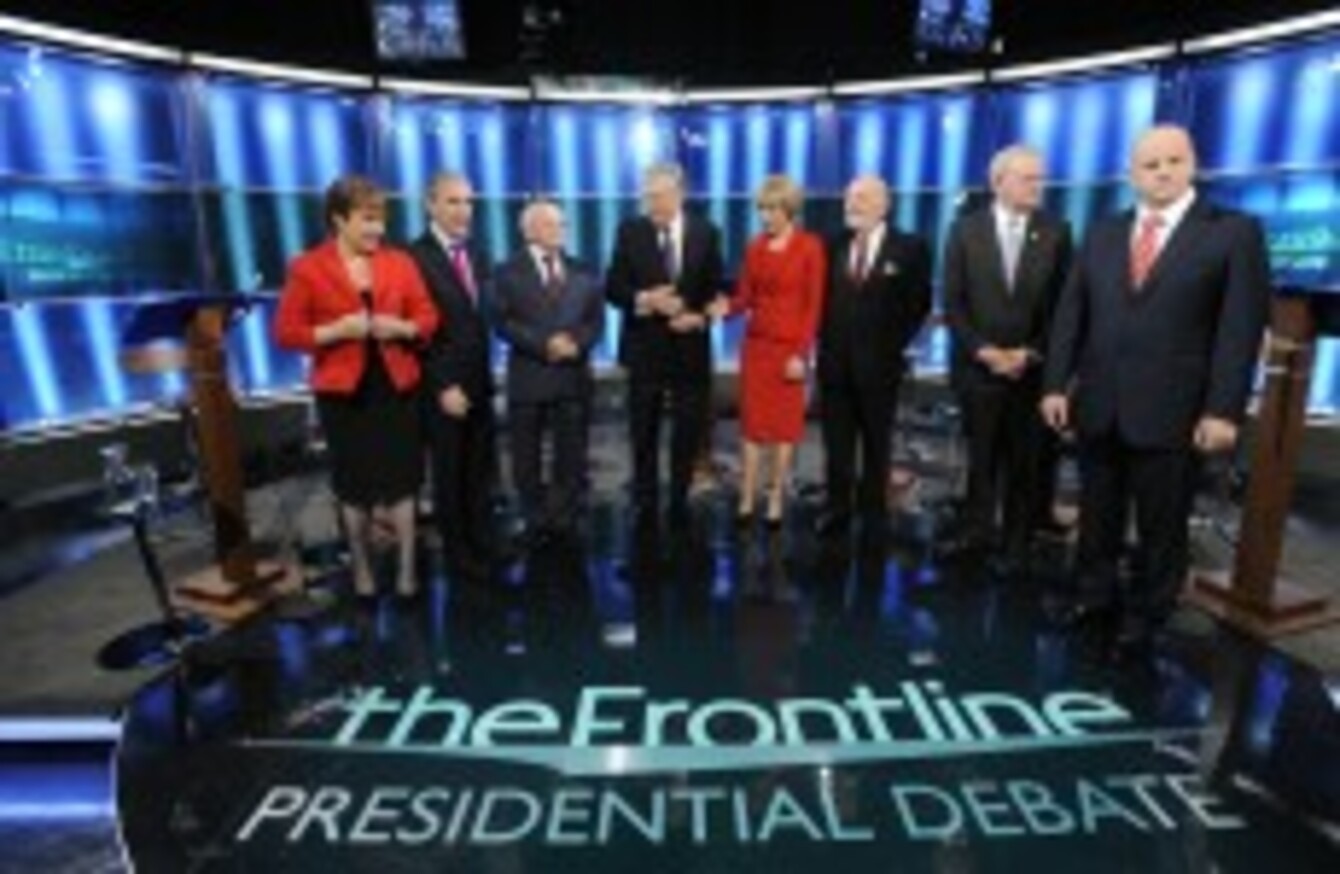 THE PUBLICATION this week of RTÉ's editorial review into the events surrounding the presidential debate episode of The Frontline last year has reignited the clamour over the role of the national broadcaster.
The report – commissioned after the BAI upheld complaints about the show – found that production standards were "less rigorous" than they could have been, but that any mistakes made during the programme were not the result of any bias on RTÉ's part.
Today's Sunday Independent carries details of a letter written by Fianna Fáil to RTÉ, which complains that Micheal D Higgins' election was "undermined" by the events of the debate – while Newstalk has taken out newspaper adverts today arguing that its broadcasts "don't change the results of elections".
Today we're asking if you agree with Newstalk's belief that RTÉ's failings changed the outcome of last year's presidential election – or whether you believe Michael D Higgins' election was simply the result of fair critiquing of each candidate.
So – did failings on the part of RTÉ change the outcome of the Presidential election?