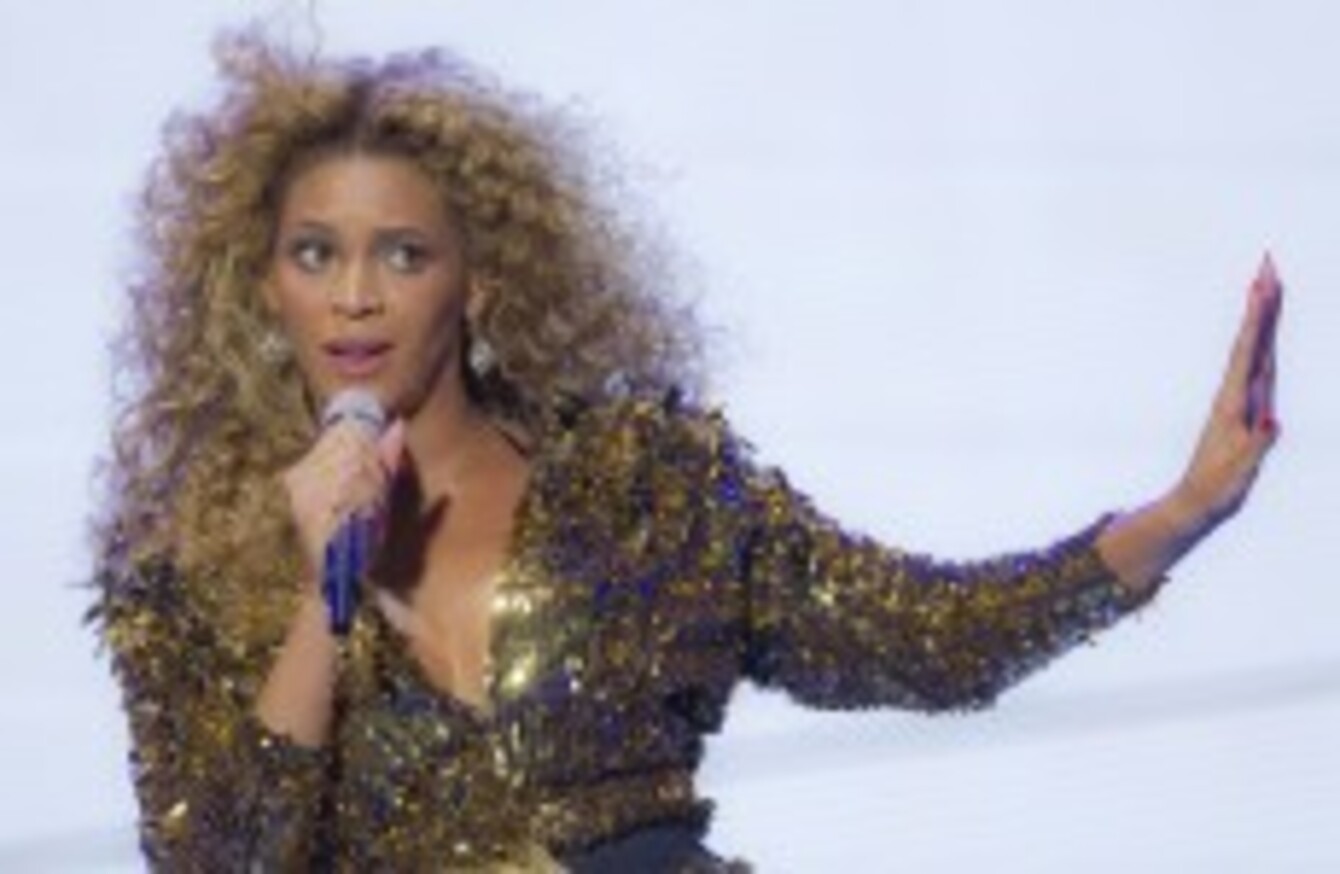 Beyoncé wasn't quite sure what Senator Jim D'Arcy meant
Image: Joel Ryan/AP/Press Association Images
Beyoncé wasn't quite sure what Senator Jim D'Arcy meant
Image: Joel Ryan/AP/Press Association Images
SOME PEOPLE ASSUME our politicians are so far removed from reality that they don't really get all the modern day fads.
But the truth is that your local TD or senator knows a thing or two about what's going on in the world, be it pop music, the latest television series or something that's all the rage on Twitter.
Even the latest word amongst the young folk does not escape the eyes and ears of our politicians as we saw recently with Aengus Ó Snodaigh and this 'amazeyballs' Dáil contribution.
Using the excellent KildareStreet.com we've managed to pick out some examples of where TDs and senators have demonstrated that they're actually down with the kids.
Jim D'Arcy is 'Crazy in Love' with John Crown
The Fine Gael senator told his independent colleague in the Seanad: "Following Senator Crown is a bit like following Beyoncé at the Glastonbury festival – one has no chance. I have a deep admiration for Professor Crown on a personal level, but Fine Gael did not promise to bring in the new system in this Dáil, even during the election campaign."
All of which got Fianna Fáil's Paschal Mooney excited: "My enduring fantasy image of this debate will be of Senator Jim D'Arcy dancing to the music of Beyoncé at Glastonbury."
Yikes.
There are a lot of references to Love/Hate
A quick search throws up numerous instances of deputies referring to the RTÉ crime drama particularly in the recent debate on cannabis legalisation.
During that debate, Fine Gael TD Derek Keating said: "Colloquial expressions heard in the series 'Love/Hate'  come to mind, such as 'goofing off', or 'strung out' individuals waiting for their next fix, contemplating their next crime and considering their next opportunistic attack on society to feed their habit."
Luke 'Ming' Flanagan responded that his legislation was going to put the likes of 'Nidge' (above) out of business to which Keating responded: "Is the Deputy serious or is he smoking cannabis himself?"
Alan Shatter doesn't want to 'fuhgeddaboudit'
Whilst in opposition the Fine Gael TD said of the previous government: "There is a whiff of cordite implicit in the call because it involves a threat, namely: 'If you do not support what we say we will accuse you of being responsible for what we have done." This is the Sopranos approach to politics."
Pic: That Hartford Guy via Flickr/Creative Commons
Fidelma Healy Eames is no fan of Miley
"The Minister for Communications, Energy and Natural Resources, Deputy Rabbitte, needs to act on the influence of pornography, which has been brought up in this House before, the early sexualisation of girls and poor role models such as Miley Cyrus." Ouch.
It's a 'No' from Dermot Ahern
When in government, the Fianna Fáil minister hit out at the opposition parties' no confidence motion: 'The parties opposite seek to run our country like The X-Factor, changing Governments with every local opinion poll, telephone poll or even text poll."
David Norris thinks Brit is 'Toxic'
Pic: John Shearer/Invision/AP
The independent senator put forward an interesting argument for gay marriage: "People like me do not damage marriage. People like Britney Spears, who got married for half an hour in a drunken fit in Las Vegas, damage it."
Everyone mangles references to The Simpsons
Here's Michael Noonan: "Deputy Pearse Doherty's piece of casuistry reminded me of Bart Simpson's defence: 'We didn't do it, nobody told us, we weren't there, it was the other people.'"
Here's his Cabinet colleague Brendan Howlin: "It uses the Bart Simpson style defence: 'Nobody saw me, you cannot prove it and it was not me.'"
#Open journalism No news is bad news Support The Journal

Your contributions will help us continue to deliver the stories that are important to you

Support us now
And here's what Bart actually said:
We know what Dara Calleary is up to on Sunday nights
The Fianna Fáil TD, speaking on the household charge, said: "It is wrong that under the proposal, a person living in a 'Downton Abbey' style mansion will pay the same as someone living in a 'Coronation Street' style terrace.
Jim O'Keeffe knows how to party
"I am sitting here listening to Bob Marley, flaking out with a nice spliff in me mouth," the Fine Gael TD read this into the Dáil record in 2006.
He was quoting from a letter written by an inmate in St Patrick's Institution. Phew.
Pic: Langevin/AP/Press Association Images
Catherine Noone wonders if Rihanna is acceptable?
The Fine Gael senator raised the important issue of violence against women and the glorification of it by citing a well-known case.
She said: "An example of this was a picture of Rihanna's face covered in bruises – I hope it is acceptable to mention the likes of Rihanna on the Order of Business – with the caption "Chris Brown's Greatest Hits". That is supposed to be funny but is actually horrendous."
The Taoiseach reminds Finian McGrath of someone
"The Taoiseach is like Jedward," the Dublin North Central deputy said during Leaders' Questions when Enda Kenny was explaining why he wouldn't do a TV debate.