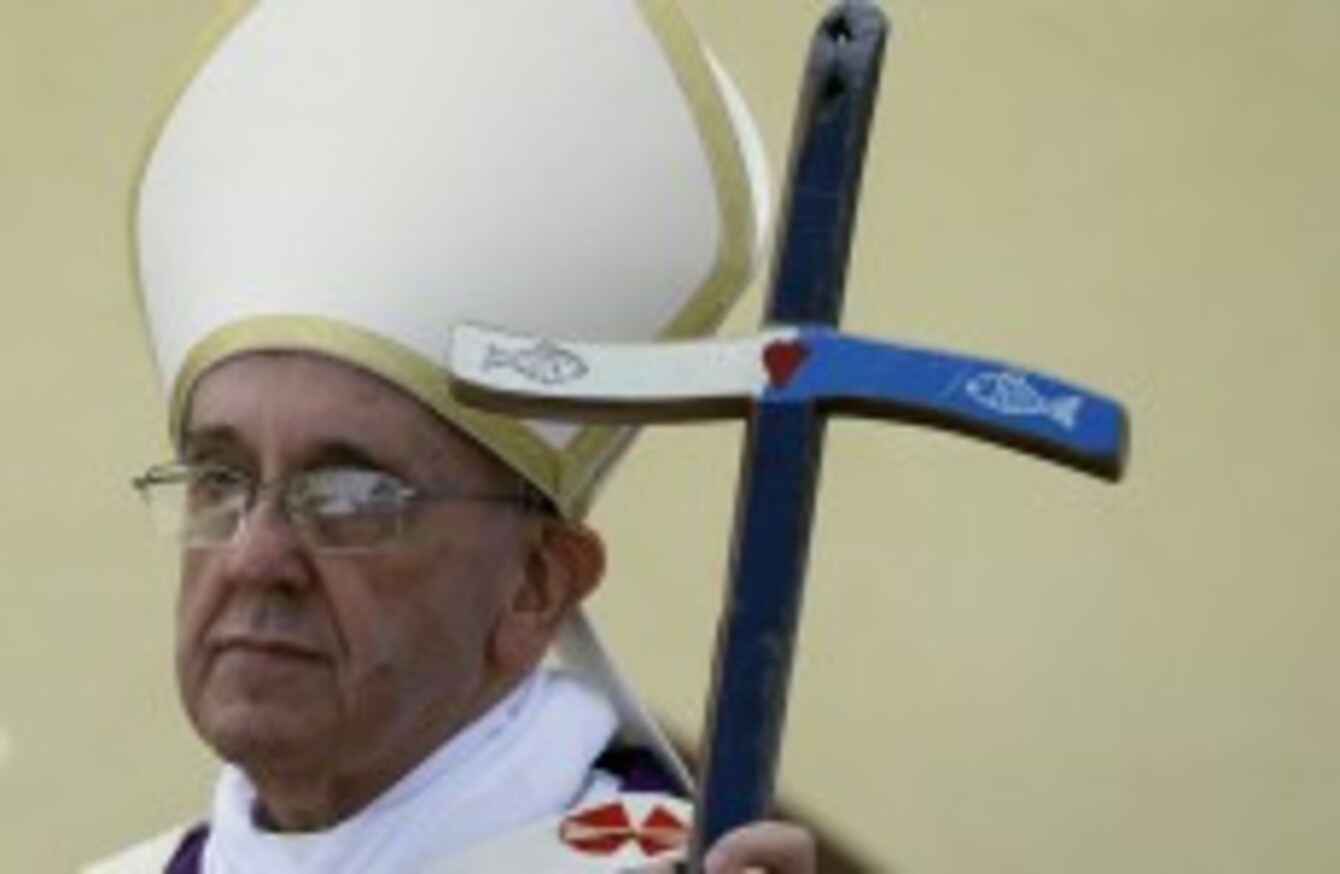 File photo of Pope Francis.
Image: Gregorio Borgia/AP/PA
File photo of Pope Francis.
Image: Gregorio Borgia/AP/PA
POPE FRANCIS HAS today urged Catholics across Britain and Ireland to recognise the value of 'all human life'.
In a special message ahead of the Church's annual 'Day for Life', the Pope emphasised the "need to care for life from conception to natural end".
The Church said that the 2013 Day for Life message focuses on "care for unborn children and their mothers; care for people who are elderly and care for those who are suicidal and their families".
The theme of this year's Day for Life is 'Care for Life – It's Worth It'. This theme is taken from a homily delivered in 2005 by Pope Francis, when as Cardinal Bergoglio he preached during a mass in honour of the 'Protector of Pregnant Women', Saint Raymond Nonnatus.
In his message to Catholics in Ireland and Britain, Pope Francis encouraged them to "let the light of that glory shine so brightly that everyone may come to recognise the inestimable value of all human life".
"Even the weakest and most vulnerable, the sick, the old, the unborn and the poor, are masterpieces of God's creation, made in his own image, destined to live for ever, and deserving of the utmost reverence and respect," he added.