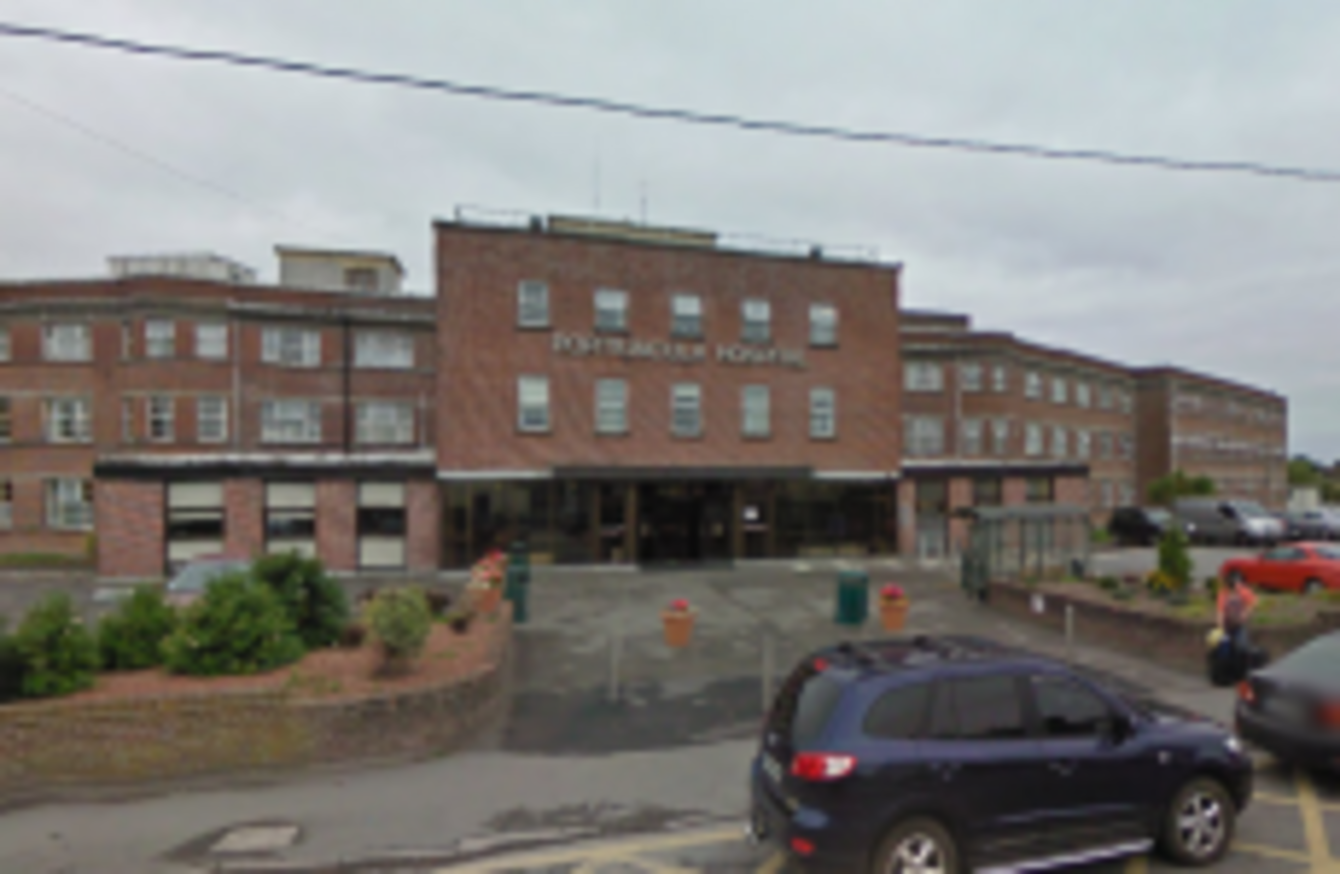 Image: Google Street View
Image: Google Street View
Updated 7.36pm
PORTIUNACULA HOSPITAL IN Ballinasloe has this evening released details of a helpline that service users who have concerns has use.
It comes after a review of the care of seven infants who were born between February and November last year found that two of them died and five had evidence of oxygen deprivation during delivery.
"Apparent deficiencies in intra-partum care were identified which included interpretation and review of CTG tracings; administration of drugs to accelerate labour; and instrumental delivery," the hospital said last night.
The contact number for the helpline is 090 9624 620 and is available from 9am to 5pm for the next three days. Details from each call will be documented and a voicemail process is in operation for callers to leave their details during times no one is available to answer.
If requested or considered necessary, a clinician will review medical notes and return a call to patients. In a statement this evening, the hospital said it is satisfied there is no continuing patient safety concern.
Families 
An independent team is to carry out an investigation into the maternity unit.
Portiuncula Hospital Ballinasloe-Saolta University Health Care Group has said it "regrets any distress this process may cause to the families involved and to other service users and in particular wishes to sympathise with the families of the two babies who died".
The seven families involved are being contacted by the hospital and appointments will be made for consultations with medical staff and support services.
There have been no negative perinatal outcomes at the hospital since enhanced monitoring measure were put in place as part of this review, the hospital said. Additional training has been provided to all maternity staff and additional senior supervision is being provided to both medical and midwifery staff.
Review 
Findings of the independent review, expected within three months, will be made available to the HSE and Minister for Health.
Denis Naughten TD said he was disappointed that it seems that the parents of the babies involved only found out about the inquiry through the media and not from the management of the hospital group.
He said that it was important that the investigation be independent and added it is imperative that it is also transparent.
The investigation must be solely focus on what happened, he said, so that it can reduce the possibility of such serious incidents happening again.
Safe
Health Minister Leo Varadkar said that even though the circumstances are not known, the country could not be complacent.
"My first concern is for the seven families, particularly the two who died. We can't say at this stage if there was medical negligence, but we cannot be complacent.
Saying that there will be private meetings with all families, Varadkar added that Irish hospitals are safe.
"Maternity services in Ireland are safe. I say that for two reasons. One, because it is true and two, there are 60,000 pregnant women in Ireland and they all have families."