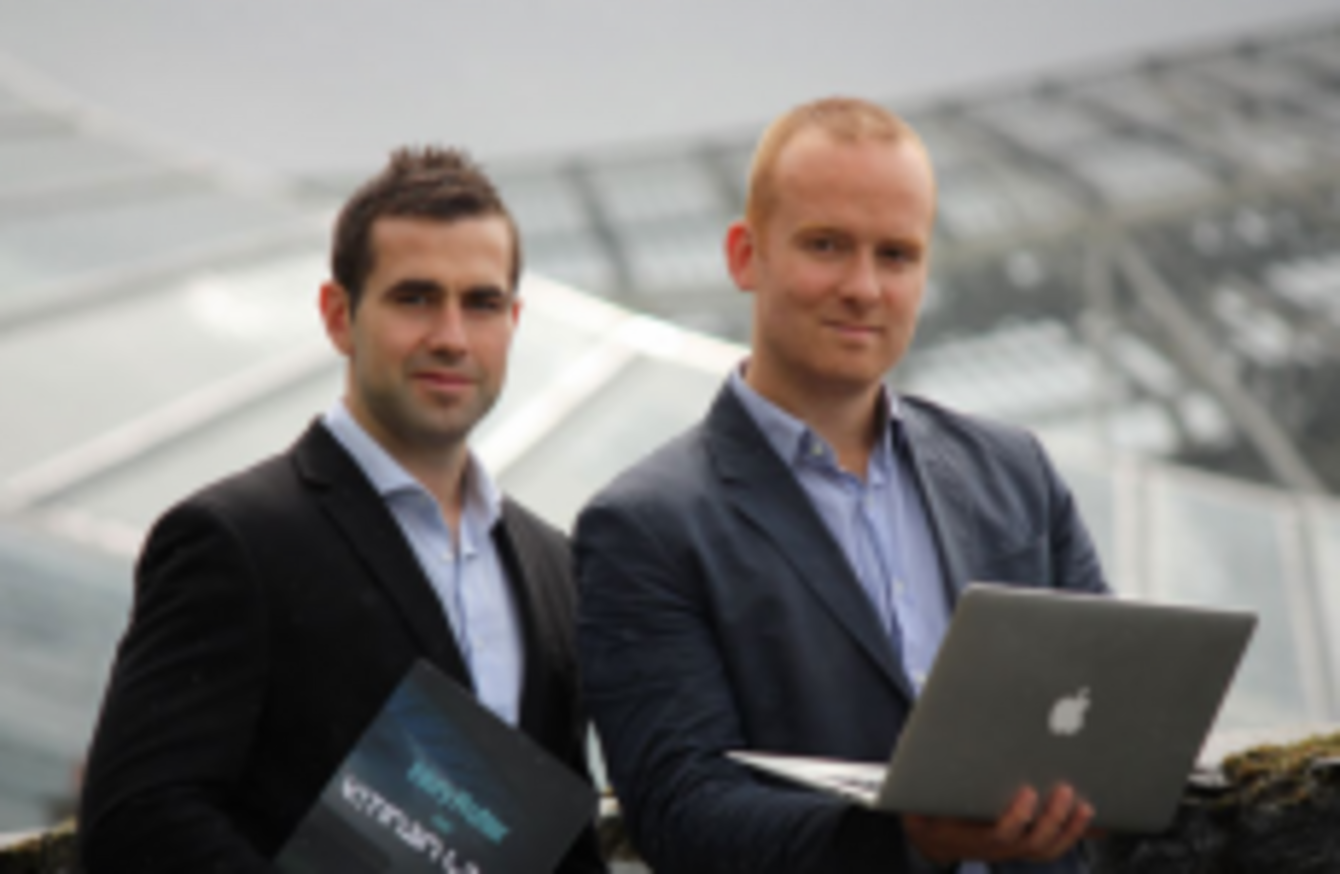 PROFESSIONAL SPORT HAS come a long way from the magic sponge.
As the stakes get higher, the margins smaller, and the competition more intense, one Dublin company is setting the pace when it comes to translating enormous masses of data into something sports teams can use for demonstrable gain.
That company is Kitman Labs, and they offer sports teams something invaluable and utterly modern: the ability to predict when a player might get injured with an unprecedented degree of accuracy.
The concept, chief executive Iarfhlaith Kelly says, is about capturing and analysing the vast amounts of data that teams capture about their players.
"We monitor and analyse…and as those measurements degrade we highlight injury risk."
They focus on the relationships between different sorts of information to illuminate hidden risks – if a player's ankle rotation is decreased at the same time that they are training harder, sleeping less, or under more stress, this is a risk, Kelly explains.
"It's effectively an early-warning system. It's real-time metrics on an athlete that relate to known risks, within that sport and within that athlete."
Getting value from data
The set of circumstances that has allowed Kitman to flourish and gain contracts with the Leinster and Irish rugby teams is the same business model that is powering many disruptive small businesses: the management and analysis of vast amounts of data.
What has traditionally been a time and cash intensive activity has been opened up. For Kitman, it's data gathered from athletes via sensors like GPS vests and heart rate monitors, but the rule applies in nearly every sector.
Pulling all this data together and looking at it in new ways is where the company is ploughing a profitable furrow.
"Some people focus particularly on sleep, and the GPS companies will focus on work done on the pitch…there's other companies doing work on blood markers, heart rate variability, and various other metrics."
We believe each one of those can only tell us one story, and that no one particular variable or approach can accurately highlight injury risk.
But what challenges does it present?
Kelly warns that, much like in any other business, there must be unstinting focus on your raw material.
"Our biggest challenge is making sure that we get good data", he says.
When analysing the data and creating systems to process it into a meaningful product, Kelly was able to take advantage of relationships with the TCD school of statistics, although he admits that as the business grows, that expertise will have to come in-house.
Changing horses
Being nimble enough to react to surprises is also important, he says, as is not being dogmatic about the concept.
#Open journalism No news is bad news Support The Journal

Your contributions will help us continue to deliver the stories that are important to you

Support us now
When Kitman started out, they presumed that they would be able to form a general set of rules about different sports – that using broad statistical churches like age, position and sport, they could predict who was susceptible to injury, and when.
However, when the TCD statisticians analysed their data sets, the results were "worse than random".
Essentially, they would never be able to predict injuries without getting deeper into the data – without building up a picture of each athlete, and forsaking structure for intimate knowledge.
"Every athlete is unique. You can only predict an athlete's injury by basing what you know on his historical information, nobody else's".
We discovered this pretty early…it's something we didn't expect to come across, and it's been the making of us.
Future plans
Armed with the products they've created, and an impressive client list, Kitman is planning to move into the US market, where hundreds of professional sports teams are thirsty for anything that might give them the edge.
Kelly, along with co-founders Stephen Smith and Jason Cowman, who work with the Leinster and Irish rugby teams, admits that the potential of the Irish market is limited by the relatively small amount of professional teams here.
Using the product also means that clients have to have committed resources themselves – namely a team doctor and a sports scientist, amongst other demands.
"We are extremely limited here, whereas the US is an enormous opportunity for us. We're over there and we're looking at opportunities in Major League Soccer and Major League Baseball."
Once over there, Kelly isn't limiting himself: "We see it being applied…to every track and field sport", he says.