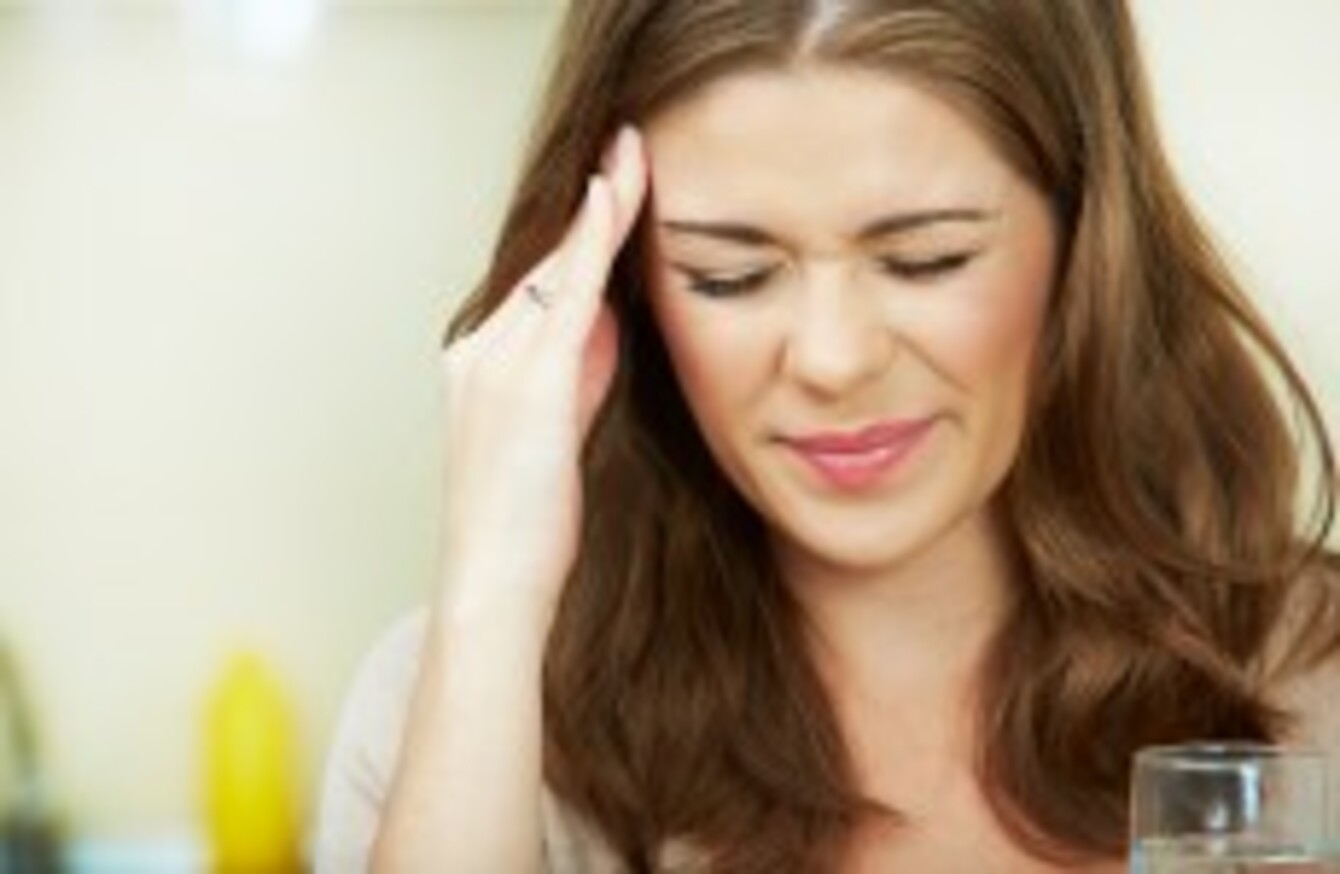 Image: Shutterstock
Image: Shutterstock
OBSTETRICIANS ARE ADVISING pregnant woman that although the vast majority of headaches are benign, pregnancy can lead to an increase risk of more worrying conditions.
A new review published by The Obstetrician and Gynecologist medical journal looks at the common causes for headaches during pregnancy and the appropriate care women should receive.
There are  85 different types of headaches and the research has found that 90 per cent of headaches in pregnancy are migraine or tension-type headaches. But some are an indication of underlying health condition, with the article adding that women should be conscious of this.
Migraines are generally more common in women but the review states that the frequency and severity of common migraines actually reduces during pregnancy.
The review found, however, that women who do experience migraines have a more than two-fold increased risk of pre-eclampsia than those who do not. The condition causes high-blood pressure in the second half of pregnancy and can lead to serious illness or even death.
Another headache condition associated with pregnancy is the a build up of pressure known as high pressure known as idiopathic intracranial hypertension. The Obstetrician and Gynecologist outlines how this condition is actually quite rare.
"Headaches are common in life and in pregnancy," says co-author of the review Kirsty Revell of the Princess Anne Hospital in Southhampton.
Most headaches are benign, for example migraine or tension headaches, but some headache types can be more serious and an indication that something is seriously wrong. It is vital that both GPs and obstetricians are aware of the signs and symptoms associated with these conditions and know when to seek advice from a specialist.
The review also points out that imaging of the brain should never be withheld because a woman is pregnant and seeks to reassure women that such imaging is safe.