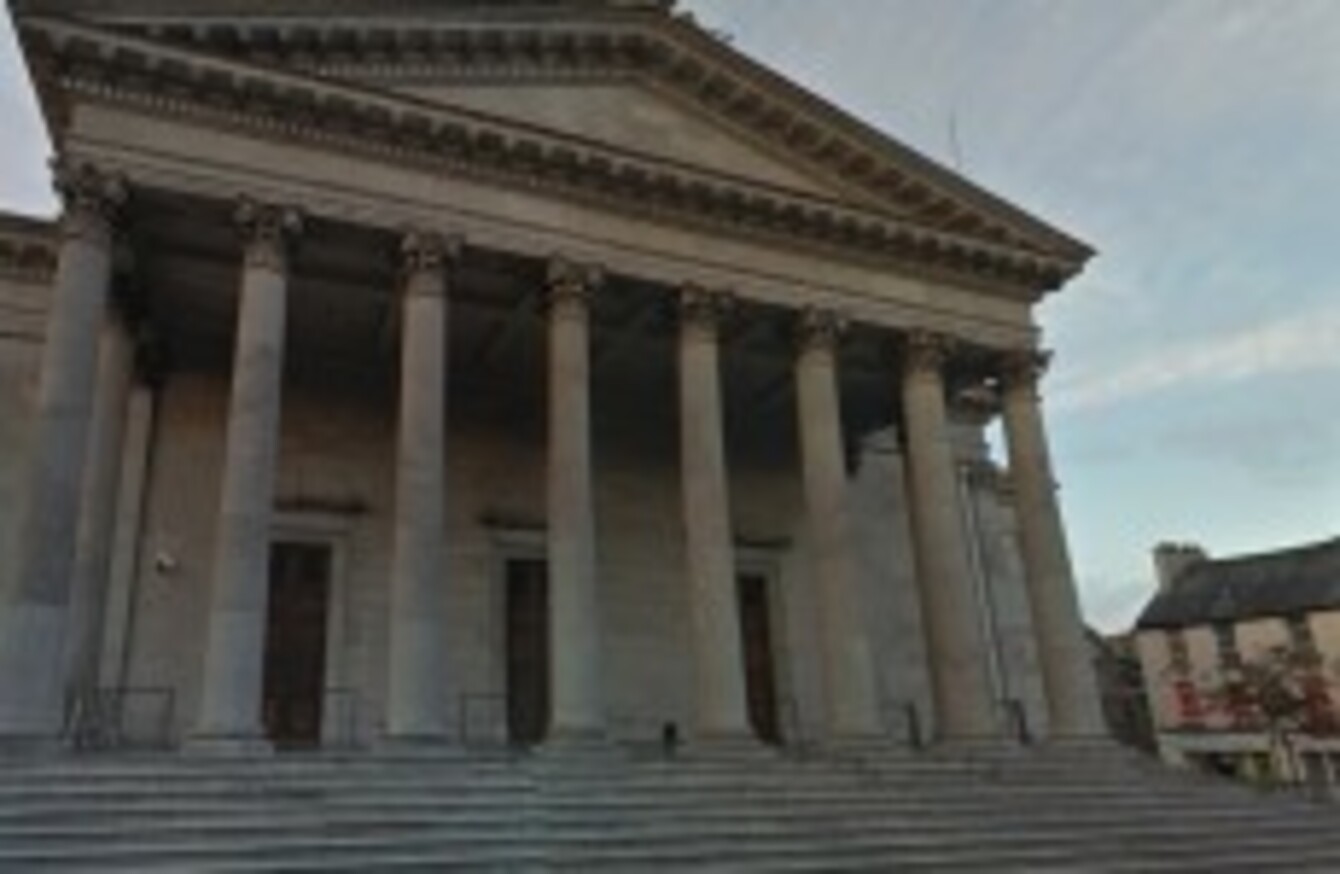 Cork Circuit Court
Image: Google Maps
Cork Circuit Court
Image: Google Maps
AN IRISH PRIEST has been jailed for four years for hiring men who said they were IRA paramilitaries to issue death threats and intimidate his nephew into dropping legal action.
Former hospital chaplain Father Francis Kelleher, 59, pleaded guilty to four counts of coercion at the Circuit Court in Cork.
IRA threats
The court heard that Kelleher paid three men who said they were from the Continuity IRA, a breakaway faction of the Irish Republican Army dissident group, to threaten his nephew Niall Kelleher in 2012 and 2013.
Niall Kelleher was planning to take a civil case against his uncle and had sent the priest a solicitor's letter before the threats began.
Shortly afterwards, Kelleher, a father of three, received a number of intimidating visits and phone calls from the men.
Telling him they were from the Continuity IRA, the three men demanded Kelleher drop his case against his uncle, and threatened that if not he wouldn't "see the following week".
Arrest 
Gardaí arrested Francis Kelleher in November 2013 and the priest admitted that he had paid €4,000 to have his nephew threatened.
Judge Sean O Donnabhain yesterday described what happened as "appalling behaviour" and said it was a "profoundly upsetting case."
In a statement after the verdict, the Bishop of Cork and Ross John Buckley said the diocese would initiate canonical proceedings against Kelleher, who is no longer practising his religious duties.
"It is deeply regrettable that such an offence could have been committed by anyone, and particularly by a priest," Buckley added.
The diocese has cooperated fully with An Garda Siìochaìna in its investigation into this matter.
I sincerely sympathise with those whose lives were endangered or who may have been harmed in any way by these events.Now that the criminal proceedings have concluded, the diocese will initiate canonical proceedings against the priest in question.