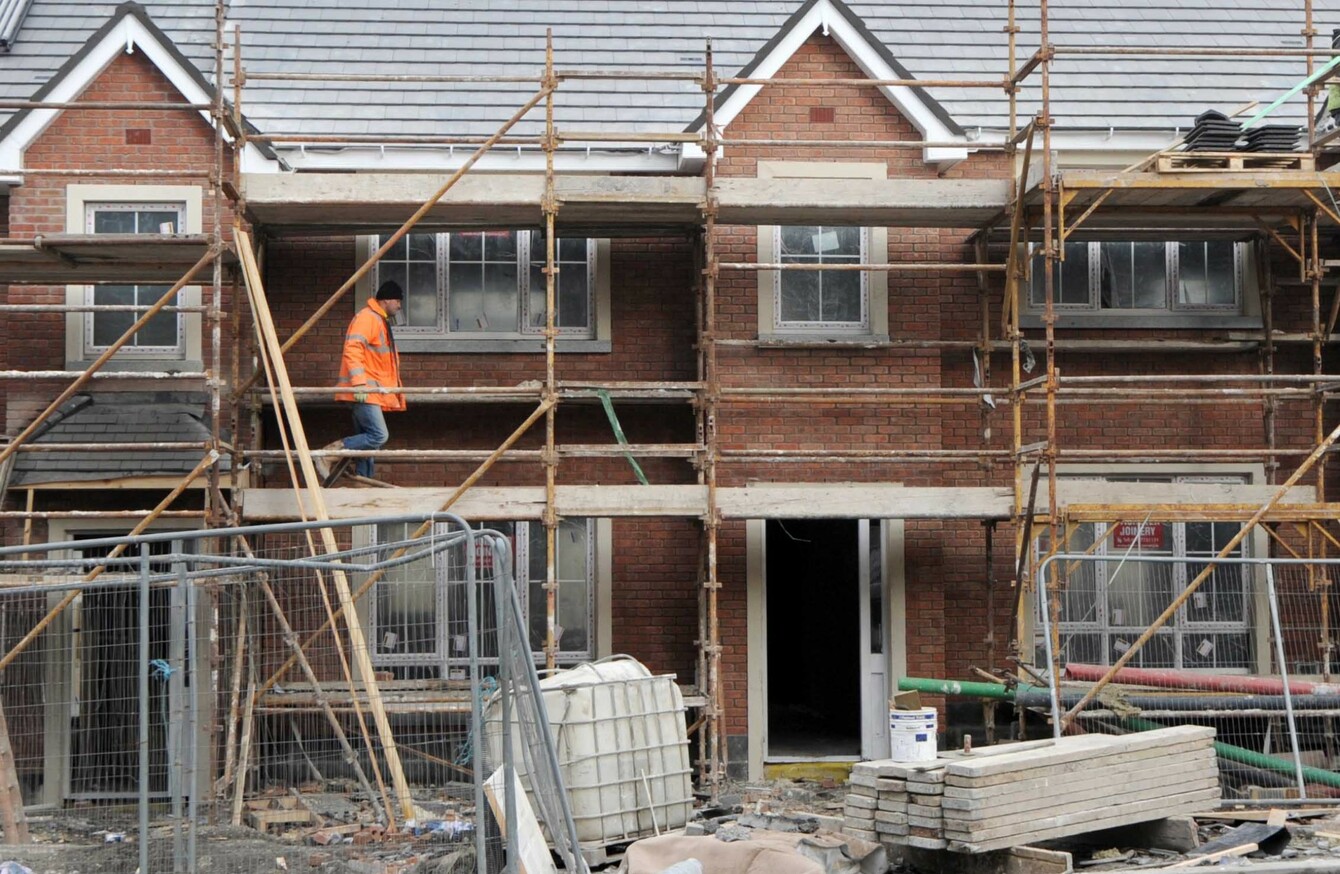 Peyton estate, Rathcoole.
Image: Laura Hutton via Rolling News
Peyton estate, Rathcoole.
Image: Laura Hutton via Rolling News
THE GOVERNMENT'S TARGET of providing 87,000 private rental units will be €23.8 billion more expensive than using local authority buildings, over a 30-year period, according to a Maynooth University report.
The report states that the government's current policy to address the housing crisis is over-reliant on the private rental sector.
Currently, the Housing Assistance Payment (HAP) scheme is the main provider of social housing under the government's Rebuilding Ireland action plan to address housing and homelessness.
HAP allows housing applicants find their own private rented accommodation with the assistance of local authorities.
The report calls for the tripling of spending on social housing to €1 billion per year to allow for the rapid building of an additional 5,000 social housing units within 16 months.
It argues that investment should be made into local authority housing as opposed to privately owned homes.
It established that the state cost of funding a local authority home over 30 years comes to €800 per month.
In contrast, it found that the average HAP rent in Dublin is €1,244 per month.
Over a 30 year period, the provision of a HAP housing unit in Dublin would be almost €275,000 more expensive than if it was provided through a state-funded local authority social housing unit, the report found.
The report said:
This makes the Rebuilding Ireland target of providing 87,000 private rental units €23.8 billion more expensive than providing these units via local authority building, over 30 years.
"The HAP scheme are reliant on supply from the private rental sector, which is in unprecedented crisis with a dramatic increase in demand for rental housing in recent years," Dr Mary Murphy of Maynooth University said.
"Participants are trying to compete with tenants who are more likely to have recent work and landlord references.
"Most families report that they are filtered out of the private rental search at the first hurdle.
The most vulnerable families have had their chances of finding accommodation extremely reduced by the prioritisation of HAP.
Family hubs
Family hubs are group accommodation units specifically for homeless families looking for permanent accommodation. They aim to provide cooking, cleaning and on site support services for families.
The hubs are part of the Rebuilding Ireland's solution to the numbers of families forced to live in hotels due to homelessness.
The report established "significant concerns that the reality of institutional life will, over time, damage a family's ability to funding independently".
"Stable long term housing is the only viable option to resolve family homelessness and any form of emergency accommodation, including family hubs, can only be a very short term solution," Murphy said.