Brendan Howlin
Image: Niall Carson/PA Wire/Press Association Images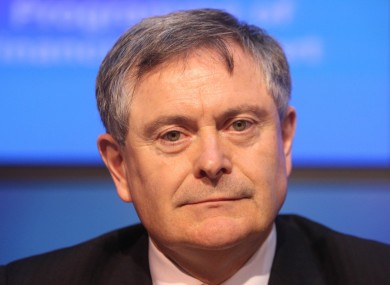 Brendan Howlin
Image: Niall Carson/PA Wire/Press Association Images
THE NUMBER OF people working in the public sector has fallen by 2,000 in the first three months of 2011.
Minister for public expenditure and reform Brendan Howlin announced the figures in a statement today saying that reductions "reflect the Government's determination to take control of the public finances and to reduce the size of the public service".
A total of 303,457 people were employed in the public sector at the end of March, down from 305,402 at the end of 2010.
The government is looking to reach a target of 302,000 public service posts by the end of this year.
The latest figures also show, according to the minister, that the total exchequer pay bill for 2011 so far is in line with estimates of €15.7 billion by the end of the year.
The biggest fall in employment in the public sector saw 2,305 posts shed in the health sector.
The only sectors that gained employment were defence – 128  posts and social protection – 979 posts, although this included a transfer of 957 welfare officers from the Health Service Executive to the department of social protection.