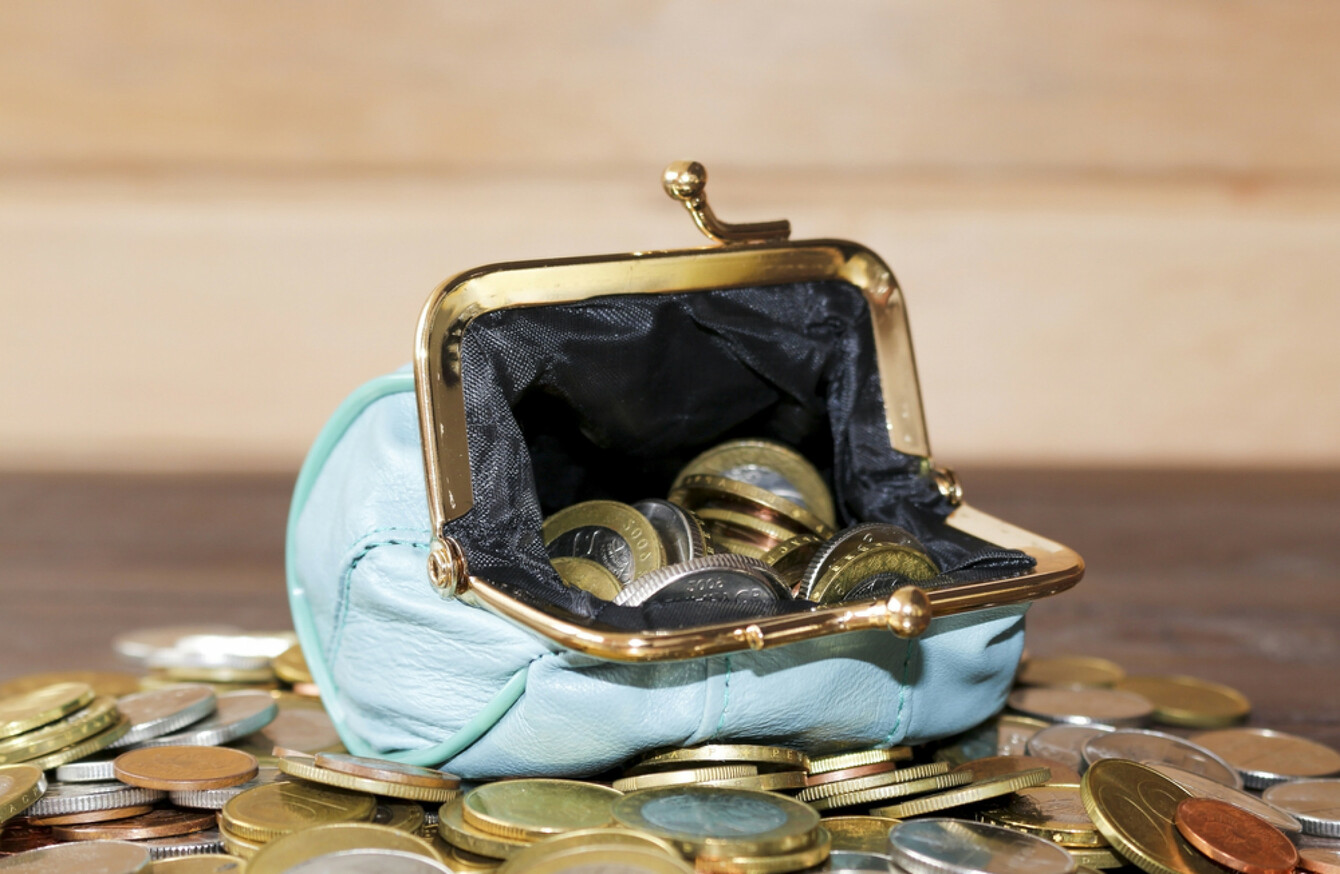 Image: Shutterstock/StanislauV
Image: Shutterstock/StanislauV
PUBLIC SERVANTS' PAY will return to pre-austerity levels by 2021 under new legislation published today.
The public servants' pay deal cements an agreement on how Fempi measures, which were introduced during economic hardship, will be unwound and how wages for public sector workers will be increased between now and 2022, with 90% of pay restoration promised by 2020.
The deal also means that there will be no pay increases for the Taoiseach, Tánaiste, Ministers, Ministers of State or the Attorney General as part of this bill.
The deal was approved by the government in June this year and was ratified by the Public Services Committee of the Irish Congress of Trade Unions in September.
It is believed that more than 300,000 government employees will benefit from pay restoration and changes to pension contribution arrangements.
Over three years, the deal will cost the government €887 million.
Rejection
Of the 21 unions due to come under the new legislation, four unions have rejected it. These include Unite, the ASTI, the INTO and the TUI. The teacher's unions rejected the agreement because of its failure to unwind a two-tier pay system introduced for newer teachers.
Last week, it was reported that teachers who fail to sign up could face significant financial penalties for rejecting the new pay deal.
This is outlined in the new law, which has a new "uncovered" category for workers. This will include unions such as the ASTI, the TUI, the INTO and Unite.
While the pay for other workers signed up to the new pay deal will have their pay kick back in in January, they potentially face nine month delay in having their pay restored.
By 2020, more than 90% of workers will have gained pay restoration, according to trade union Impact.
By 2020, more than 90% of public servants will be out of Fempi (financial emergency measures in the public interest) pay provisions, and almost a quarter will have exited Fempi pension levy payments.
All workers earning up to €70,000 will have this restoration by 2020.
By 2020, workers will have increases ranging between 6.2% and 7.4% through a combination of pay and pension levy adjustments.
For those earning €30,000 or less, pay and pension adjustments are worth 7.4% over the lifetime of the three-year deal.
Those earning between €50,000 and €55,000 will have increases worth 7%, while workers earning between €55,000 and €80,000 will earn between 6.6% and 6.9% more by 2020.
These increases will be made on an incremental basis, with the first increase of 1% set to take effect from 1 January 2018.
Strike action 
The legislation sets out that the agreement will be breached if unions decide to take strike action after signing up to the deal.
Trade disputes are defined in the Bill, but department officials accept that "there will always levels of noise" when it comes to industrial action, meaning it does not always come to full-blown strike action.
Department officials said an oversight body will be in place to deal with issues that arise under the agreement and address any matters that might arise.
Should unions partake in other industrial action other than full on strike action, department officials state that an oversight committee will deal with those incidences.
The Association of Garda Sergeants and Inspectors is the latest union to vote to accept the Public Sector Stability Agreement.
#Open journalism No news is bad news Support The Journal

Your contributions will help us continue to deliver the stories that are important to you

Support us now
This evening the AGSI National Executive voted, with 91% voting yes and 9% voting no. There was a 57% turnout.
Tight timeline 
The government has a tight timeline to enact this new Bill due to pay restoration coming into effect on New Year's Day.
For the pay restoration to come into effect, the legislation sets out that the Irish Congress of Trade Unions (which represents some 800,000 workers) must notify the Workplace Relations Commission, in writing, that they will opt-in and be "bound" by the terms of the agreement.
It's understood that ICTU will be writing to all trade unions to inform them that the Department of Expenditure and Reform wish to ratify the agreement, and will ask unions to correspondent with them as to whether they wish to be bound by the deal.
It's believed unions will be informed that unless they specifically notify ICTU that they do not want to accept the agreement, they will be co-opted into the deal.
The Public Services Committee of ICTU are permitted to opt in to the agreement on a collective basis.
Therefore, unions who rejected the deals could be included in the deal if they stay silent, and choose not to give a explicit commitment to be bound to the new agreement.
Officials from DEPR said they would not speculate what unions would sign up, but said it was a matter for each individual union.
As the first payments are due on 1 January 2018, the Bill must be enacted soon.
The department said it would be "desirable" that the Bill progress through the Houses of the Oireachtas as soon as possible, however no timeline is yet known.