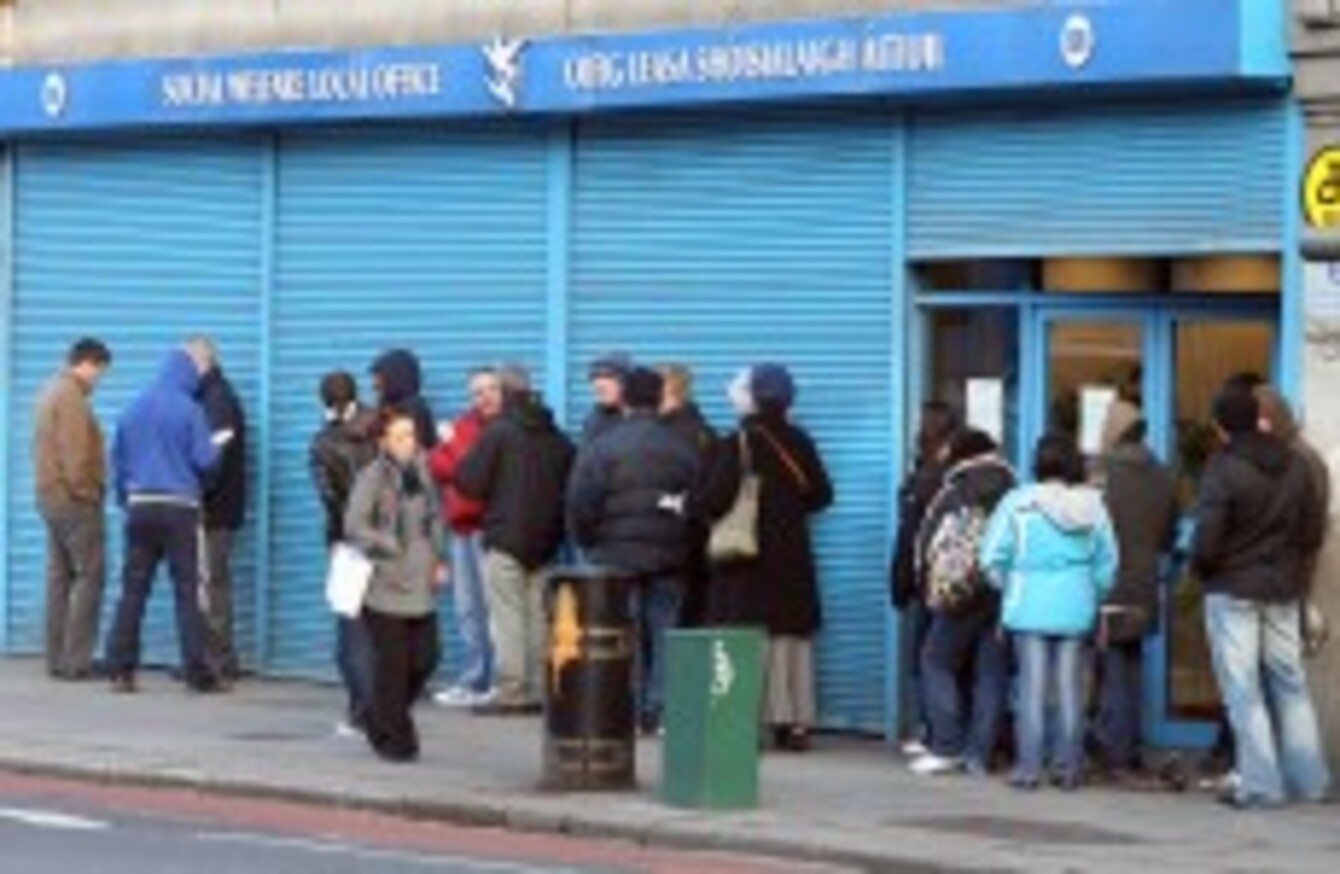 Image: Photocall Ireland
Image: Photocall Ireland
Updated 1.34pm
IRELAND'S EMPLOYMENT RATE has been revised downward even more in new figures published today.
The CSO launched this quarter's National Household Survey, and revealed that the standard unemployment rate (SUR) for August 2014, originally set at 11.2%, is actually 11.1%.
This is roughly 1% off the EU-28 average, and the lowest level since March 2009.
Overall this year, employment has increased 1.5%.
The total number of people employed in Ireland stood at 1,926,900, up 27,000 people, in Q3 this year, while the number of people unemployed stood at 245,500,  down 37,000 people.
The report showed that between Q3 last year and this year:
The total number of people in employment increased by 27,700, with 1,500 of these in part-time jobs.
Construction (+6.7% or 7,000) and professional, scientific and technical activities (+5.0% or 5,600) sectors preformed best. Decreases were seen in three out of 14 sectors.
SUR fell 0.4%.
Unemployment decreased by 37,400 (13.2%), the ninth quarter in the row where there has been a decrease
Long-term unemployment rate decreased from 7.6% to 6.4%
The size of the labour force also continued to shrink.
This can be due to a range of factors. For example, a person is counted as leaving the labour force if they die.
The CSO have noted that in Q3 2014 the number in the labour force fell by 13,000, but was "exclusively concentrated in the 20-24 and 25-34 age groups".
There are also still more men becoming unemployment than women.
Between Q3 2013 and Q3 2014, there was an increase of 20,300 (2.0%) in male employment and an increase of 7,400 (0.8%) in female employment.
The number of people in full-time employment in the third quarter of this year stood at 902.2 thousand (up 59.4 thousand from the same quarter in 2012), and part-time at 146.3 million (up 2.5 thousand from same quarter in 2012).
Minister for Jobs Richard Burton said he was pleased with the rise in employment, saying: "The plan is working."
These official in independent jobs figures show that the jobs recovery is deepening and broadening across the country. Virtually every region in the country and virtually every sector of the economy are now showing jobs growth.
"Many people are yet to feel the benefits of the economic and jobs recovery that is taking place, and with almost 11% unemployment we still have a long way to go. However today's figures confirm again that the plan we have adopted is working."