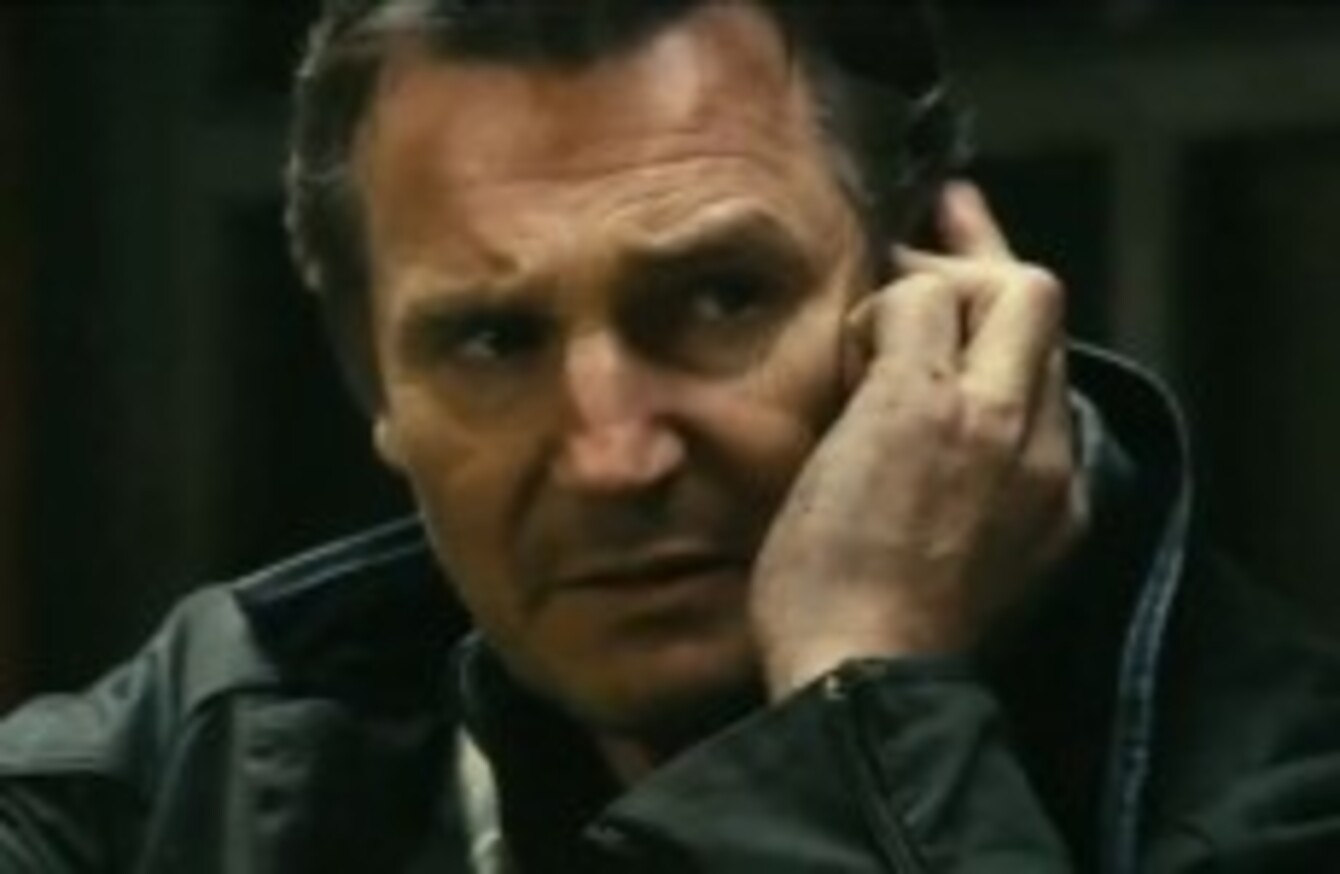 'What are the hours?' - Neeson
Image: Screengrab/Taken
'What are the hours?' - Neeson
Image: Screengrab/Taken
RECKON YOUR SKILLS could help people in the developing world?
The Rapid Response Corps, run by Irish Aid, may want to hear from you.
Then again – unless you're available at short notice for deployment overseas for up to six months, they may not.
Foreign Affairs Minister Charlie Flanagan announced today that volunteer recruits are being sought for the body – which was launched in 2007 to respond to humanitarian emergencies.
Corps members work with groups like the World Food Programme, UNICEF and others to provide skills in areas like logistics, engineering and water and sanitation supply. 
According to the Minister:
Since the Rapid Response Corps was first launched in 2007, there have been 256 deployments of the Corps to humanitarian emergencies in 45 countries. Corps members are making a valuable contribution to saving lives and rebuilding the livelihoods of people affected by emergencies around the world. 
There's currently 93 people in the body – most of whom have worked extensively in the humanitarian or development sector.
The Department says candidates "should be available for deployment for periods of 3-6 months, usually at short notice, and have personal and employment circumstances that allow for emergency deployment at least once over a two year period".
They should also be willing to deploy to a humanitarian/emergency situation including in an armed conflict situation.
The closing date for the latest intake of volunteers is 10 April, and there's more detail about the process on the Irish Aid website.
If you think it's for you, these are the roles that are being prioritised this time around:
Information Management Officers (including GIS)
Protection (including Child Protection Officers, Community Services Officers and Gender Based Violence Advisers)
Gender Advisers
Humanitarian Affairs Officers
Water, Sanitation and Hygiene Engineers
Engineers (Civil or Electrical)
Shelter Experts/Site Planners/Construction Engineers
Cash Assistance Officers
Supply Chain/Logistics Officers
Nutrition Specialists
Applications will be reviewed by a panel, and candidates will be called for an interview in Dublin in May. Training will take place in August or September.