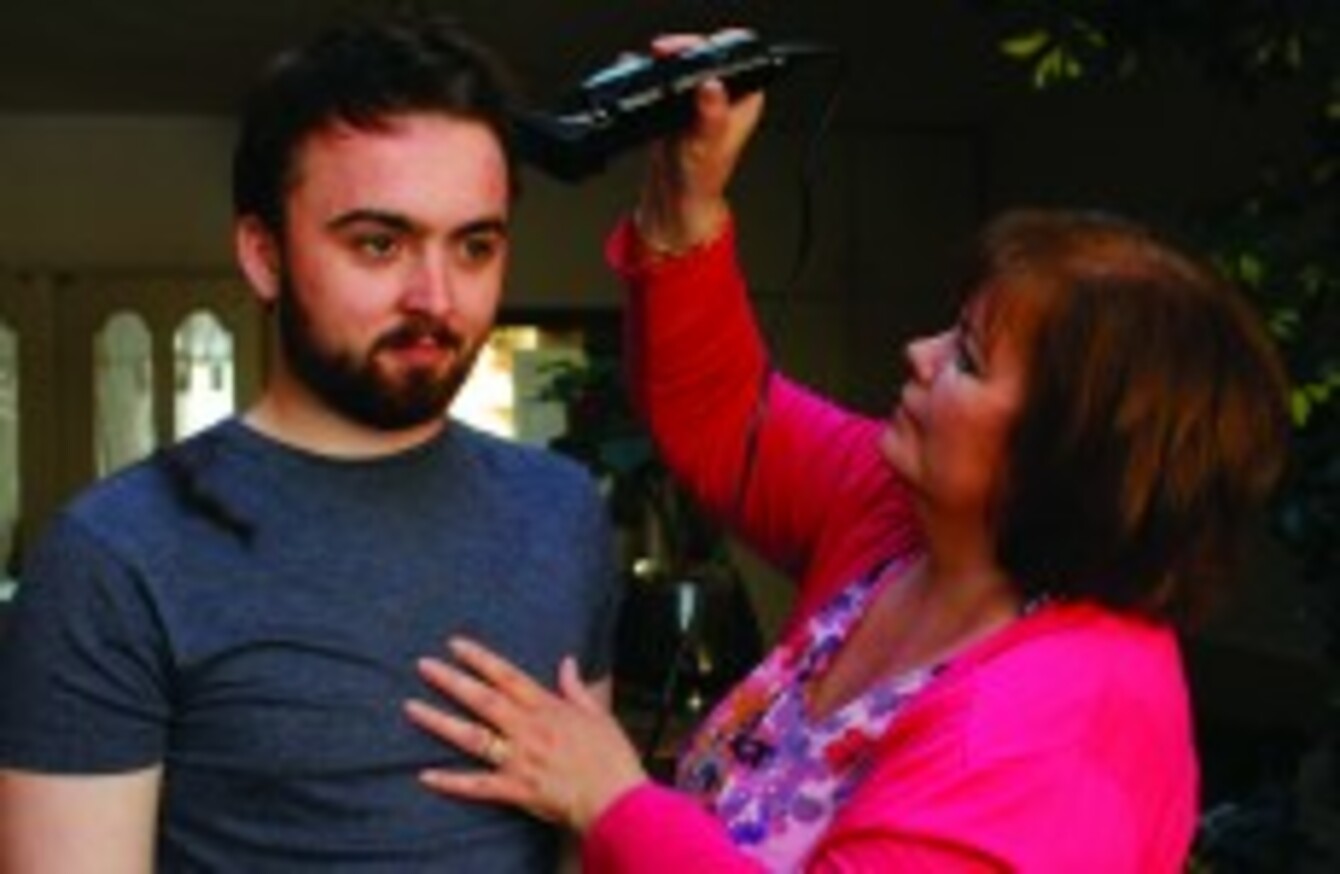 Image: Dulin Tiger Fringe Festival
Image: Dulin Tiger Fringe Festival
I'VE ALWAYS FOUND the message at the end of some TV shows odd. You know the one I mean, the message saying: "If you have been affected by any of the issues raised in tonight's programme…" and then it gives a number you can call, or a website you can visit.
I find myself wondering what advice they would give you if you did contact them, wondering how affected you have to be to contact them.
I always find it particularly strange when the message follows a programme dealing with illness. Don't get me wrong, I think that presenting these resources are very useful, I'm not passing judgement in any way. I just find it peculiar, like it suddenly gives what I have just watched a different kind of weight, it suddenly feels more serious, more real.
'When she was sick though, I felt like I didn't care'
My mum was diagnosed with cancer when I was 15, she survived and was sick for about a year and a half. Talking about it around the dinner table last week we worked out that it has been seven years, with my youngest sister not even remembering it. Statistically she now has as much chance of developing cancer again as any other person in the population. When she was sick though, I felt like I didn't care.
My ambivalence ended up affecting my mental health. Manifesting in depression. It has been pointed out to me that when you consider my life so far, cancer and its aftermath has been a fixture for quite a large portion. The truth is I did care, just not in the way you may imagine (you'll have to come along to the show to discover what I mean by that).
As a teenager I remember seeing performances and being incredibly affected by them. I've always been fascinated by the concept of sitting in a dark room, where anything could be about to happen.
When I was in Dublin Youth Theatre a lot of the things I did drew from my own experiences, it gave me an outlet (in the way I think art does) to express, or try to understand things that are difficult.
Express myself
When my mum was sick and off work it gave me an outlet to express how I was feeling, to funnel those thoughts into art. I was in a performance once where I said the line "We didn't care when our mothers had cancer" in many ways this was kind of the catalyst that led me to want to make a performance discussing cancer.
The reality is that cancer is a frightening topic. I think that trying to find the language to discuss it is difficult. At the same dinner I mentioned earlier, my Dad made the comment that "It is kind of a taboo topic".
I would be inclined to agree with him in some ways – for example, when I tell people I am making a show about this topic it is more often than not met with a look of surprise.
Part of me though feeling of 'taboo' comes from the feeling of not quite knowing how to talk about it. Something that's obviously not exclusive to cancer, but something that I do think may be an Irish reaction. A reaction of maybe preferring to ignore a situation, or keep it private. An attitude which we all know affects the perceptions of depression and mental health.
Cancer is so often used for entertainment and in the seven years since my mother was diagnosed I've watched and read plenty that in some way have their own take on the disease.
No judgement
Again I'm not judging those things or saying they're wrong for using it as entertainment. I don't, after all, think in any way that my situation is unique. My mother is not the only person in my life and I am not the only son to have been affected by it.
I did however feel that I couldn't talk about it, maybe because my experience was so different from what I imagined it would be. Maybe because for all of the "taboo" and choosing to deal with something, we Irish deal with things with an incontrovertible sense of humour. In my family, even when my mother was sick and I was scared, we still made jokes, we had some lightness.
I felt, if my situation was a television programme, it wouldn't warrant a message at the end, directing someone to a helpful resource. Perhaps because its in our nature to make light of it and move on. In a way that's what I'm trying to explore with this show. I'm trying to touch something that's slightly taboo, by mixing the light with the dark.
'We Didn't Care When (Our Mothers Had Cancer) is on in Smock Alley Theatre – Black Box from 15-20 September. Tickets are from €11. For more information click here>>