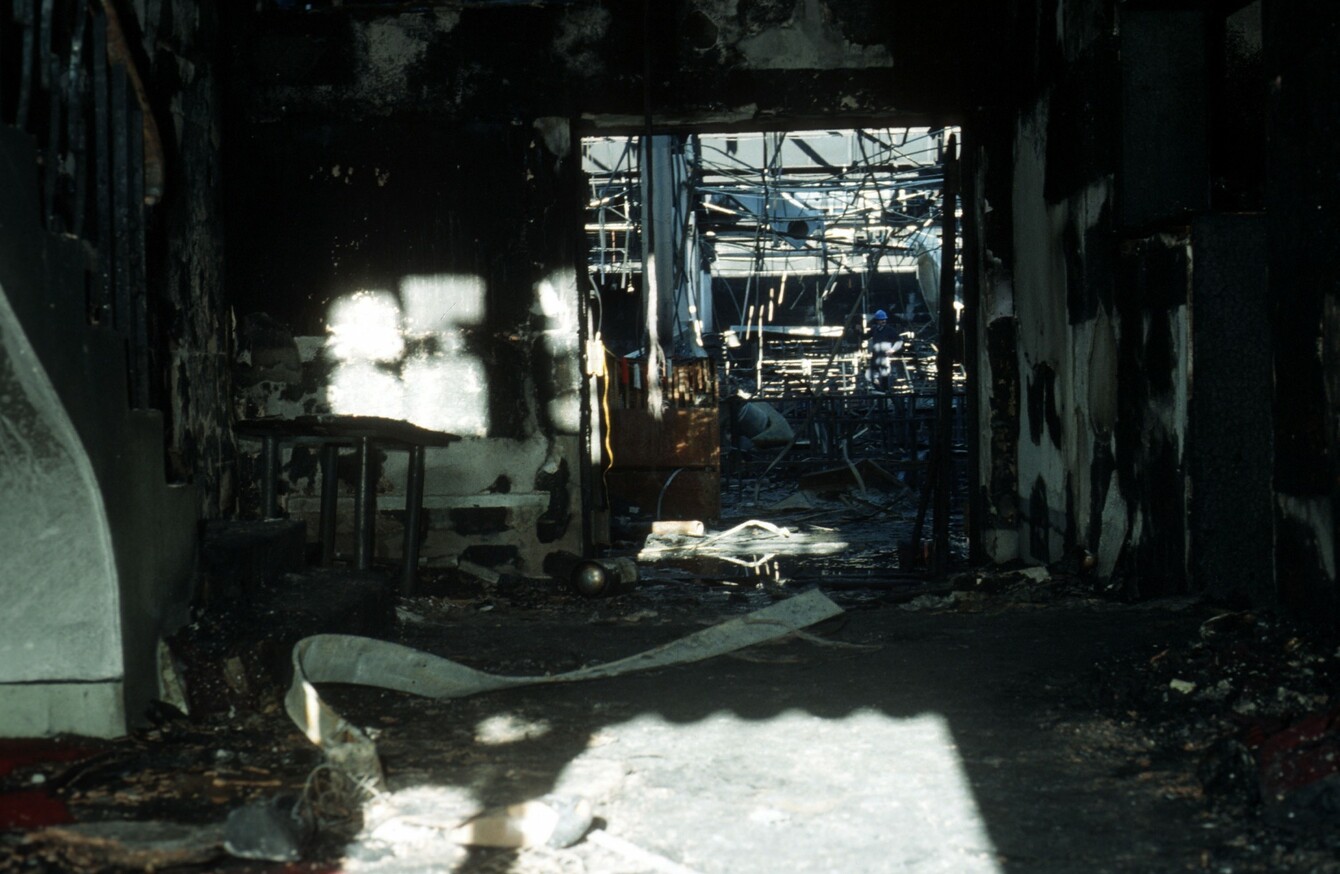 Image: Eamonn Farrell/Rollingnews.ie
Image: Eamonn Farrell/Rollingnews.ie
Linda Bishop was from Coolock in north Dublin. She'd just turned 18 when she went to the Stardust club for the Valentine's Disco on the night of 13 February 1981. She spoke to Sean Murray for the Stardust podcast. Here is a transcript of part of that interview, which has been lightly edited for clarity. 
Would you go to the Stardust every Friday night? 
Every Friday night, Saturday night and if you still had the money Sunday night. There was always something on and there was always great craic.
There was always someone going the Stardust. It was the [place to be]. I had to beg, beg my parents to let me go. Especially on the late nights. I kept pleading with them and annoying them till I was let go.
I was 17 when I start going. And I turned 18 in the January and then the fire was in the February. I was only gone 18.
My dad was very strict. Very strict with us. I had to plead with him – there was some people who were there who was 15 or 16. I'd say "there's people going who are 15 and 16″ and he'd say "they're only going because I'm not their Da". End of story.
What about the Valentine's disco that night?
I was just going for the general craic.
We didn't have any drinks in the house or anything. We wouldn't have been allowed. We would just go and buy a couple of bottles of Carlsberg Special Brew because it got you drunk really quickly. We just all met up at about 8 or 9 o'clock in the Silver Swan next door to the Stardust. We'd normally meet in there.
They were quite strict on the door at the Stardust and if there was a gang of fellas, they wouldn't let them in. We'd meet different fellas we knew from work or we knew from the area and they'd say "will you walk in with me".
I hadn't been in work that day. I was in town, and I still remember coming back on the bus with my mam and my brother, talking about it being Friday 13th. I was saying "I hate Friday the 13th but I'm still going out tonight". Everything was normal.
I met a girl I knew in the queue, Sandra Lawless. I was in school with her. She died that night. I remember chatting to her on the way in. Her and one of her good friends Paula Lewis, they died that night. We went inside.
When we went in, there were different partitions. We usually sat on raised seating on the left hand side, and when we went in that was closed off. And the back part was normally closed off but it was open that night.
I suppose they were expecting a busy night between Valentine's Day and the dancing competition. Where we were, we still sat on that left side because the partition came down onto a row of tables. They were at ground level, we sat at one of them. Our backs were to the bar.
I didn't bother dancing. Sitting there chatting, mostly. You might get up and dance, you might not get up and dance.
When did things start to go wrong?
It was freezing cold. It was a freezing cold night. We knew the bouncers and we asked them, 'Any chance of turning the heat on? The place is freezing'.
We're sitting there and suddenly I got, this feeling – like if you're out on the street and it's really cold and you step into a shop and it's really warm, you get that shudder. Your body reacts to the sudden change in temperature.
I got that shudder and said 'Jesus, don't tell me they're turning on the heating now'. It was nearly time to go home. I looked at my watch and it was 1.33.
I was after getting one of these digital watches for my birthday. One of these you pressed and the light came on. We looked at it and said "nNw they're turning the heat on?". It turns out it wasn't the heat, but the first heat from the fire I felt.
That's why we got up to dance then. We didn't think there was a fire anywhere. We didn't smell smoke or anything. One of my friends said "Ah c'mon, it's gonna be over, let's dance".
Next thing we looked over, and the barrier on the left was up. Like a big blind. That was up and there was a fire in that area, but it looked like a sofa on fire. That's the size of the fire that I saw first. I stood there for a minute and thought "Will we go the loo, or maybe have a smoke while they put this out".
What happened next?
I knew there were fire extinguishers. One of my friends had gotten into trouble for taking it off the wall a few weeks before. One of the fellas. So I knew there were fire extinguishers. I didn't panic initially.
But within seconds – I'm going to say seconds, because it wasn't even minutes.
#Open journalism No news is bad news Support The Journal

Your contributions will help us continue to deliver the stories that are important to you

Support us now
Suddenly seconds, people started to move or run, and then a friend of mind appeared in front of me and said "I have your coat and bag, we're going". I said okay. We made our way to the front door. It wasn't far away.
Already there was a bottleneck. There was a group of people trying to get out this door. I got pushed back against a wall.
At this stage the ceiling's on fire. The noise of the fire. I remember standing there. I just looked and thought "I'm not going to get out that way".
I didn't know where any of the other exits were. I just thought for a couple of seconds "okay, this is probably it".
You can hear Linda Bishop talking about what happened that night and afterwards in Stardust, which is available wherever you get your podcasts.