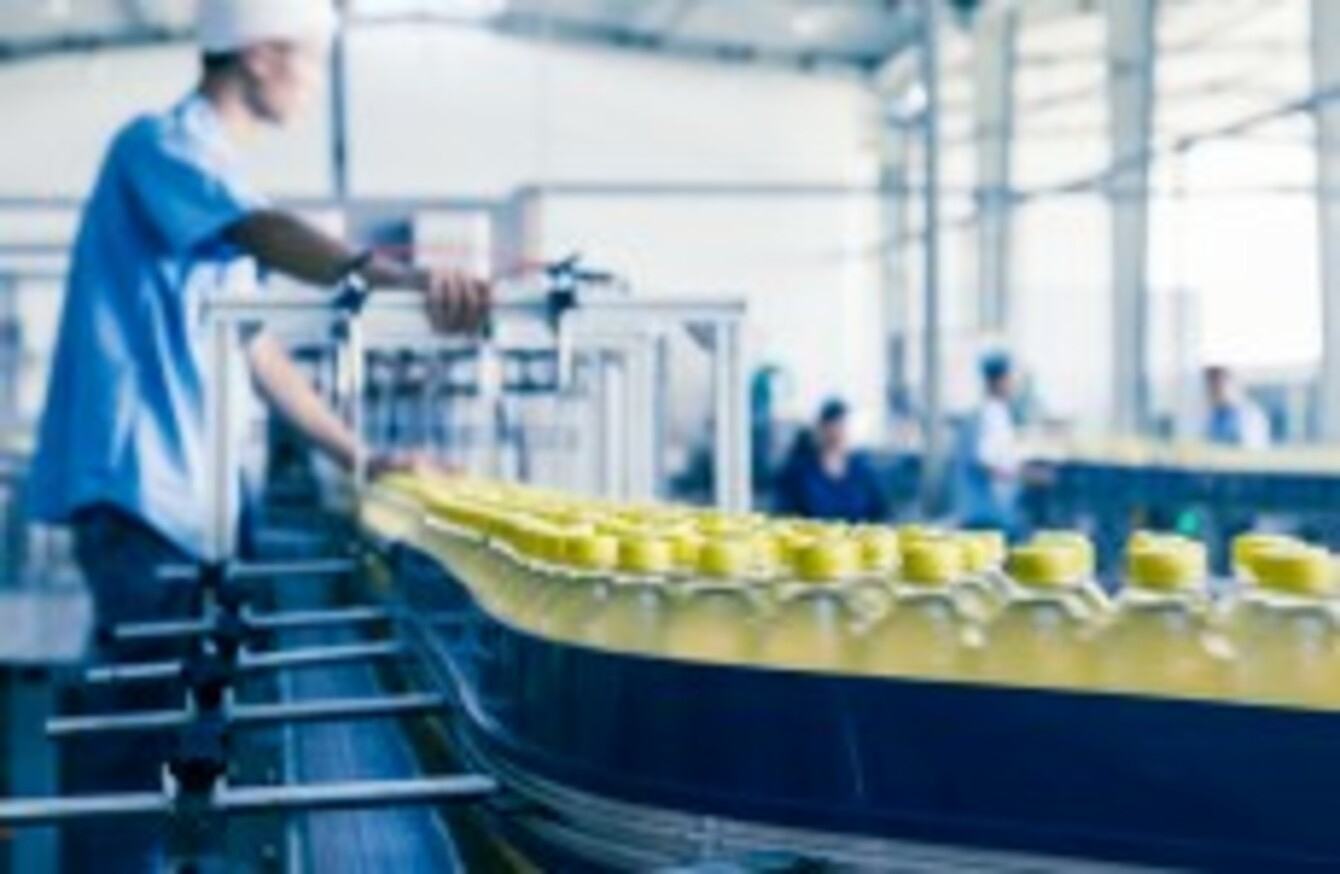 Image: Shutterstock/06photo
Image: Shutterstock/06photo
THERE IS A vast, empty expanse of floor, broken by ranks of metal pillars. Under the ceiling high above is a tangle of vents and pipes. There is a soft roar of air conditioning. From a walled-off enclave at the back of the hangar-like concrete emptiness comes a sound of ticking and clicking, punctuated by beeps.
A year ago, this whole floor was full of machinery and workers. In another year, it will be full again, of other machines and other workers, making different products. Behind the chest-high wall at the back is our assembly line, and it was there a year ago, and it will be there a year from now. We sit in rows of five dressed in bright blue smocks at work benches covered in blue matting. We are assembling, labelling and scanning. Most of us were not here a year ago and most of us will not be here a year from now.
Gap between expectation and reality
In hotels, fast food and restaurants, the customer is always right. In this factory, The Customer is always right. I work for three companies at once. One hires and pays me, a second owns and runs the factory, and a third owns the products I build. This third company is known as The Customer.
Every week, The Customer makes an order – anything from 25,000 to 85,000 products. The Customer wants them all built by Friday, with no "quality issues" (mistakes) whatsoever. The whole business is based on the idea that it is perfectly reasonable for The Customer to expect these things. The gap between expectation and reality is covered at our expense.
Precarious, poorly paid work
When The Customer is not so hungry and times are quiet, a dozen or so of us temps get "the call" from the recruitment agency. When (and if) they'll be back is anyone's guess. They go down to the dole office, and if they get a cent off the social, it's not until weeks later.
When times are busy, then we get 10-hour days and six-day weeks. The overtime is compulsory, and the rate is desperate. Times like these roll around and the mood gets grim. The hours stretch out ahead with a miserable vastness. The grinding traffic adds an hour each side of the working day. The pay cheques come, and they're not a whole lot less skinny than usual.
Sitting on the line, people turn to grumbling. "There's just a lack of respect," someone says. "They treat us like we're at school," says another. Someone exaggerates: "It feels like prison. Only you don't have to commute to prison every day." Philosophically but crudely, a young country lad declares, "'tis c***ish".
Disposable
The products flow past us at a rate of over a thousand per work-station, per day, and sell for around a grand each. We get around €70 each a day, before tax. Meanwhile, some wealthy shareholders who we will never see get significantly richer for doing absolutely nothing. For us, who are doing the actual work, there is none of the consideration that is shown to The Customer. We are disposable.
In other ways, it's soft enough. The work is clean, and it doesn't wear you out. In this place, never once have I had to mop up urine, on the hour, every hour, from a leak management never get around to fixing. One lad was working on building sites in England last year and in comparison this place is a dream.
A young migrant woman, before she came here, was used to being bullied by the tyrannical owner of a cute cafe-bakery every day, begging for short breaks and sucking up to rude customers. There's none of that here.
Trying to keep spirits up
What's not easy is saving and paying the rent. Keeping your spirits up through a long month of mounting overtime is a battle. So is being sent home for three, four, five weeks, running out of money and wondering will you ever get called back in. Seeing 10 temps sent home on a Friday, and then seeing 10 new temps starting the next Monday, is a kick in the head.
Some poor souls seem to get the call every time, in spite of being good workers, while others seem to be bullet-proof. One Friday, a lad got the call, just like the time before and the time before, and he took it as final evidence that somebody high-up had it in for him. He drove off down the hill at the end of that day blasting the car horn.
A higher-up who'd lectured us on honking the horns in the industrial estate appeared from inside the factory to glare down the road with a dry look on his face, trying to identify the offender. But the offender had vanished into the gleaming lines of traffic, and he was never coming back.
The author, a factory worker, has asked to remain anonymous.