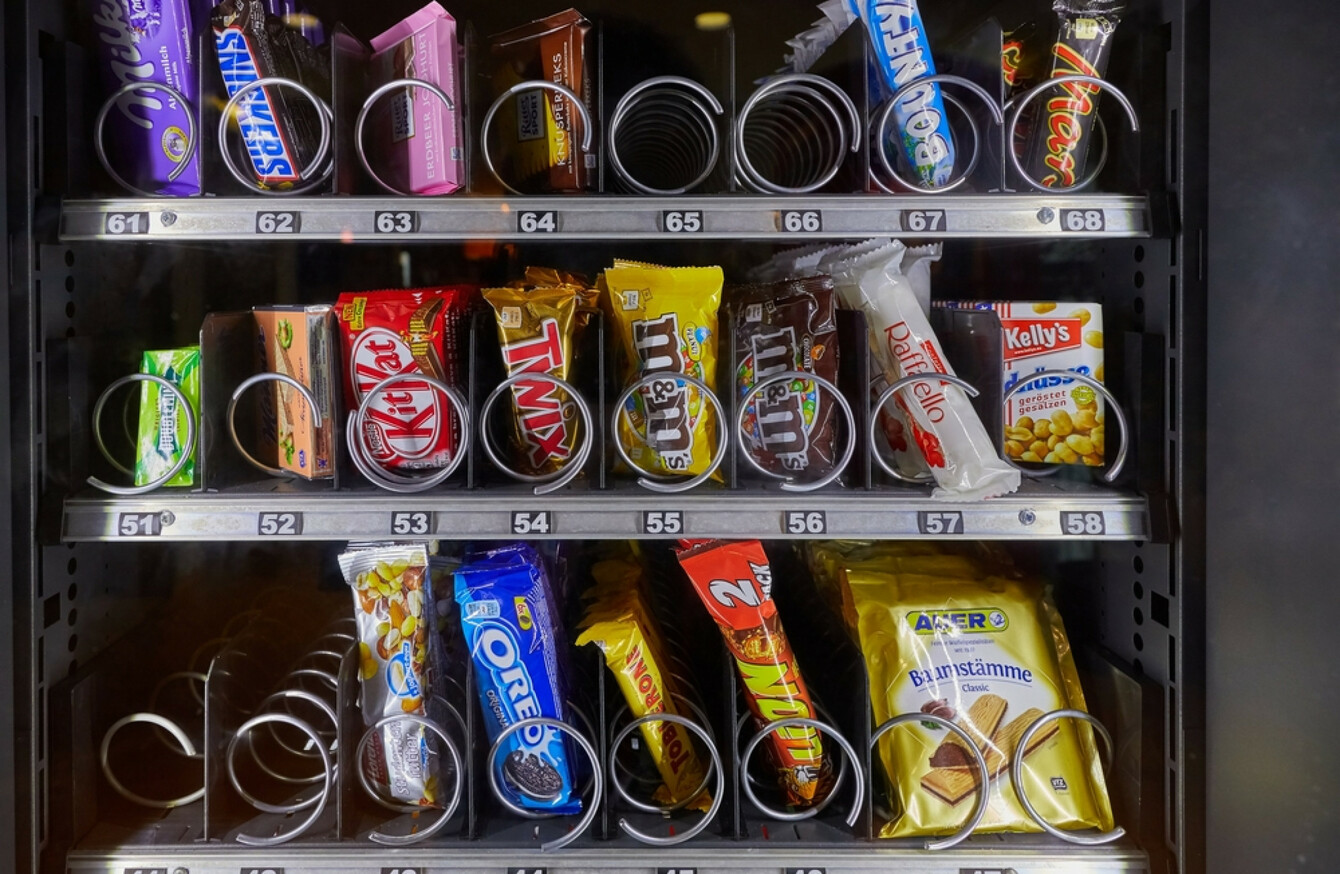 Image: Shutterstock/Peter Gudella
Image: Shutterstock/Peter Gudella
A GOVERNMENT REPORT published today has recommended that vending machines be banned from schools and that 'No Fry Zones' be implemented around schools and playgrounds in a bid to tackle childhood obesity. 
The Oireachtas Children's Committee Report on Childhood Obesity has made a number of recommendations, including that new fast-food and takeaway outlets be banned from being built – or from operating – within 400m of the gates or site boundary of schools or playgrounds.
According to the report, "obesity rates amongst school children increase by at least 25% when fast food outlets are located within 400 metres of a school."
A total of 20 recommendations to tackle the challenges of childhood obesity are laid out in the report, including a ban on vending machines in schools and stricter regulations on broadcast media around the advertising of junk-food. 
The report also recommends "targeted interventions" to tackle childhood obesity in lower-income households. 
One in four children in Ireland are overweight or obese, and these children are more likely to remain overweight or obese into adulthood, Chair of the Oireachtas Committee on Children and Youth Affairs, Fine Gael TD Alan Farrell has said.
Farrell said today that the report's recommendations must be implemented in full. 
The fact is that as many as one in four children are overweight or obese. These children are more likely to remain overweight or obese into adulthood.
Farrell said that by equipping the younger generation with knowledge and skills as well as providing necessary cross-society support "we can empower children and young people to lead healthier lives as they grow older."
In a statement today, the Irish Heart Foundation welcomed the report, saying it's a "crucial first step" in tackling childhood obesity in Ireland and welcomed the cross-party consensus that regulation is needed to "tackle junk food advertising both on television and online."
The foundation has said that implementing other recommendations outlined in the report – including 'No Fry Zones' – "would also represent important progress in creating a healthier environment for children."