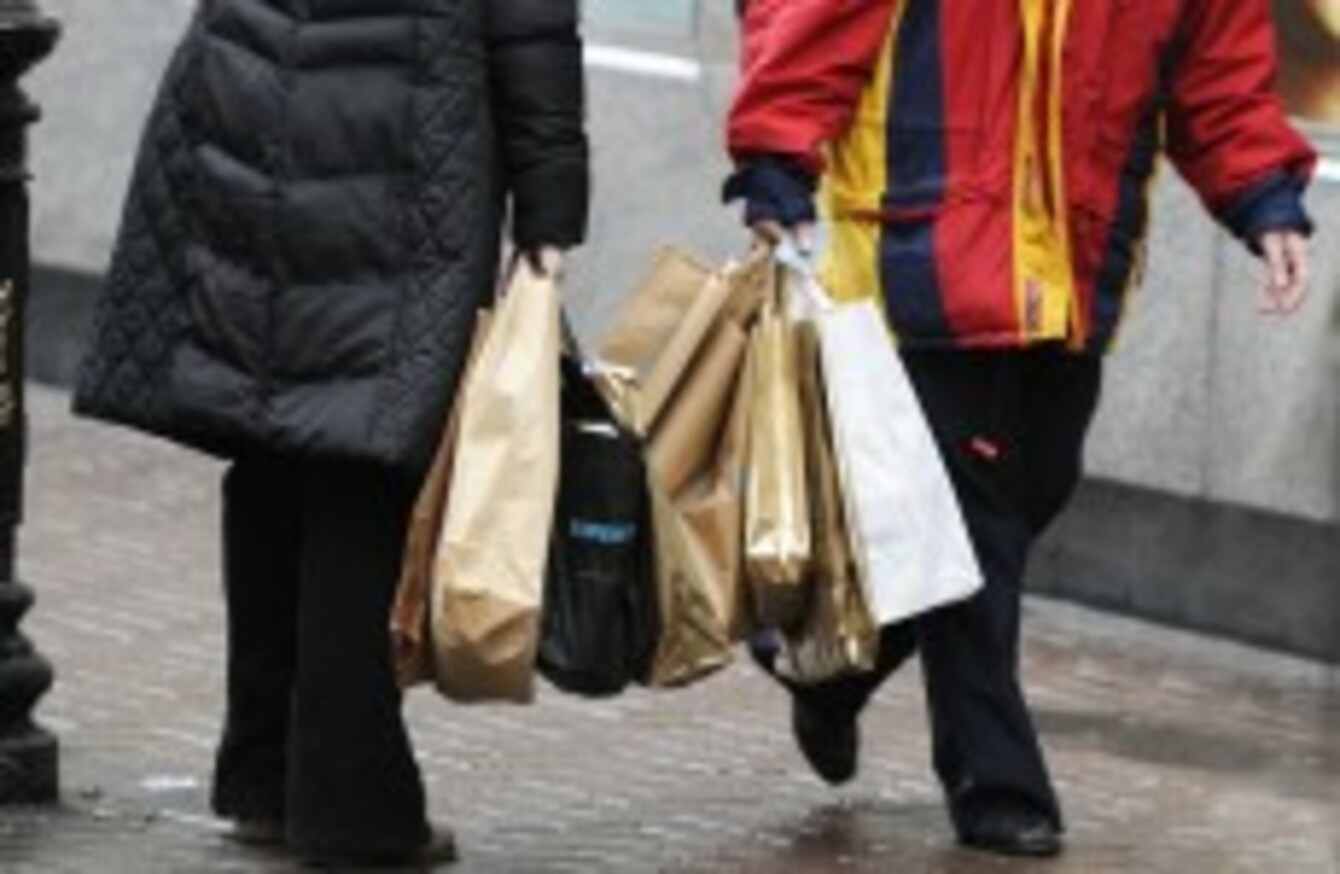 Image: P
Image: P
THE VOLUME OF retail sales increased by 1.7 per cent last month when compared with September according to figures from the Central Statistics Office (CSO).
The Retail Sales Index shows there was an annual increase of 1.3 per cent. The sectors with the largest monthly increases were electrical goods which rose 24.8 percent and books, newspapers and stationary which were up 9.4 per cent. Sales of fuel rose by 3.6 per cent month on month.
The largest monthly decreases were for bars which saw sales drop by 6 per cent and furniture and lighting which was down 3 per cent.
Commenting on the results, Retail Ireland Director Stephen Lynam said the figures were welcome but that recovery is still fragile.
He said the significant increase in electrical sales was "almost certainly driven by the purchase on new television sets in time for the digital switchover" and he said these sales will not be repeated.
"While there were positive results for a number of areas of retail, sales of furniture continued to fall while book sales were also down."
"Total retail sales are down about 25 per cent since the start of the recession. Despite today's figures, we have a long way to go before the retail sector returns to health," he added.
Lynam said that to protect any recovery that may be occurring in retail sales, it is vital that the government offset last year's VAT rise through a freeze in excise duties, action on the black market and a reduction in business costs.