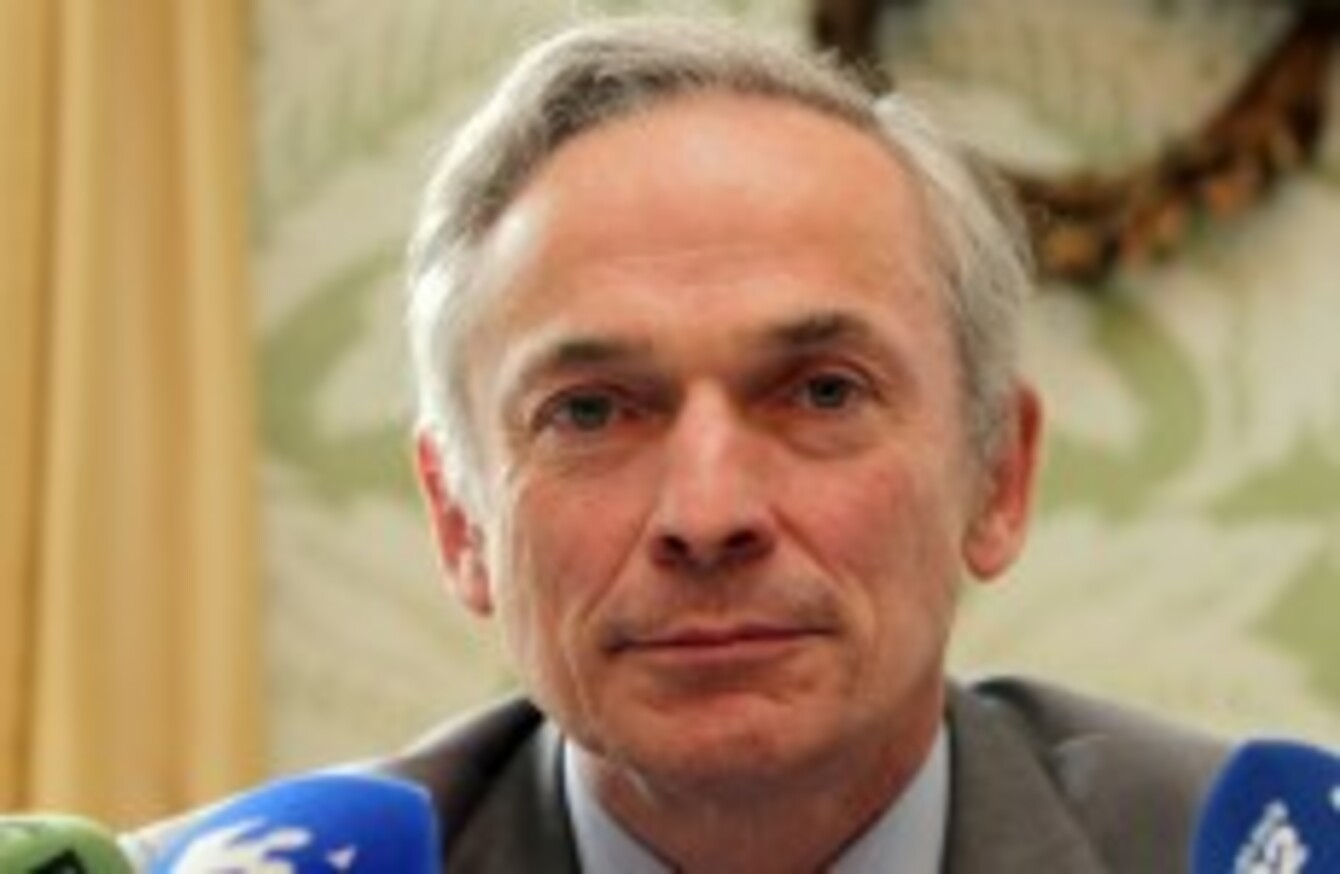 Image: Sam Boal/Photocall Ireland
Image: Sam Boal/Photocall Ireland
RICHARD BRUTON, MINISTER for Jobs, Enterprise and Innovation has said his conflict with Minister for Social Protection Joan Burton over the issue of sick pay is a "private" matter for Cabinet.
Last week the minister circulated a briefing document at a Fine Gael meeting that criticised Burton's proposal to make employers pay for the first four weeks of sick pay.
Speaking on RTE's This Week programme yesterday, Bruton said the issue of sick pay was a problem but it was a "private discussion within Cabinet".
"Everyone recognises that there is a problem around sickness, the question is how do we tackle it?" he said. "There's strong data to suggest it's a bigger problem in the  public service than in the private so there's a lot of debate about how do we best tackle this and we need collectively as a government to come to conclusions."
Bruton said this was an issue Fine Gael members were coming to him with as the party was discussing "what are the challenges in our economy ahead and naturally focusing in on measures that might damage  employment or competitiveness".
Joan Burton renewed this proposal last month, having been forced to abandon it during last December's budgetary negotiations, when an IMF report highlighted that Ireland's sick pay arrangements exposed the government to greater liabilities than others.