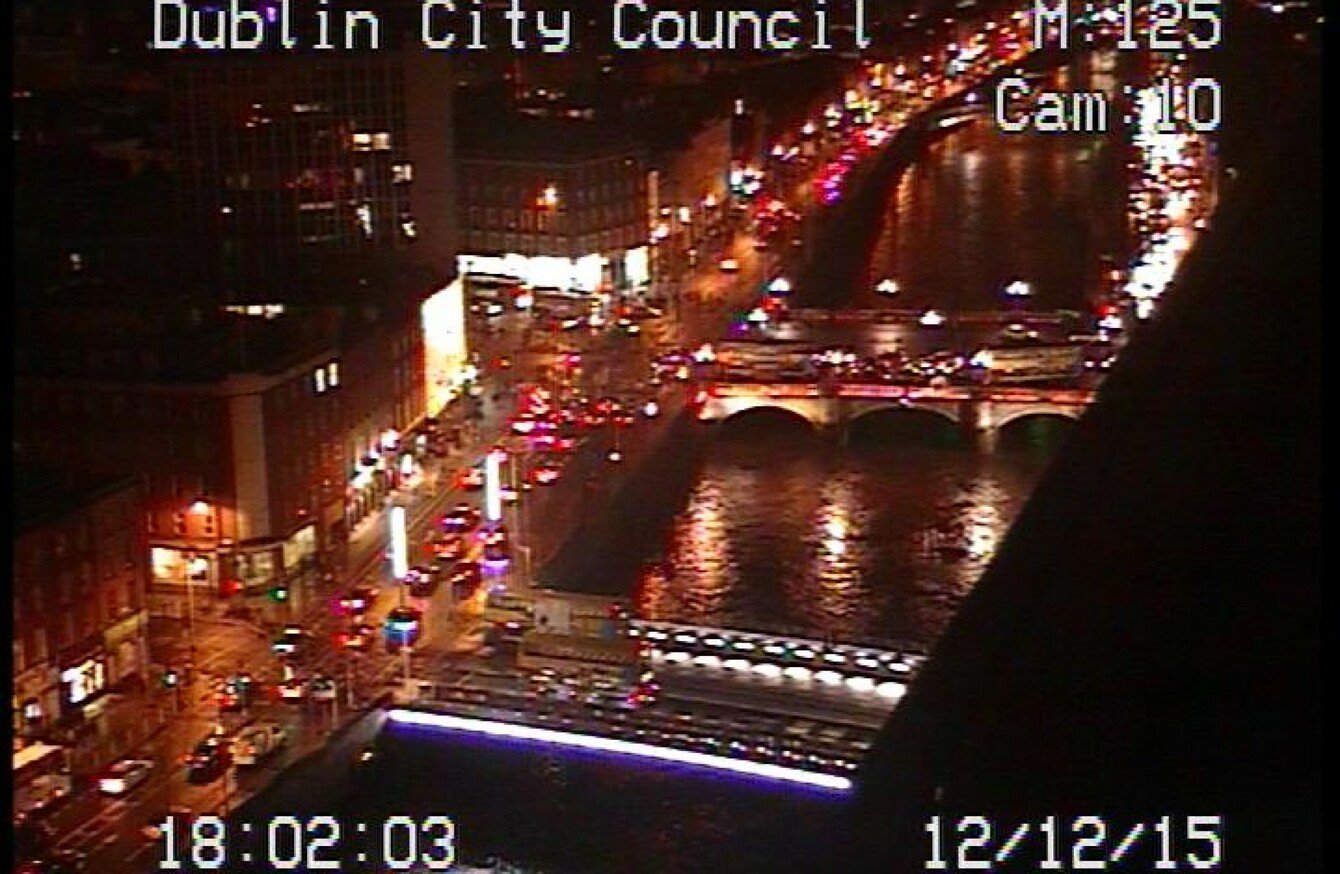 RESIDENTS LIVING NEAR to the River Liffey have been warned high water levels may result in the river overflowing.
Gardaí and Dublin City Council appealed to residents near the river between Chapelizod and Island Bridge to remove all parked cars from underground car parks and low-lying areas.
Water levels were already looking high earlier today and they said they are expected to rise in the coming hours.
Gardaí said it is not expected that living quarters will be compromised, but cars should be moved to higher ground as a precaution.
The River Shannon also continued to rise with ESB warning earlier that the flow of water though Parteen Weir would increase significantly. The company said it would likely lead to further flooding of roads and property in the area.
Heavy rain fell throughout the day, with sleet and snow in some parts of the country. Met Éireann said rain will be persistent across the western half of the country tomorrow morning but will be lighter and more broken elsewhere.