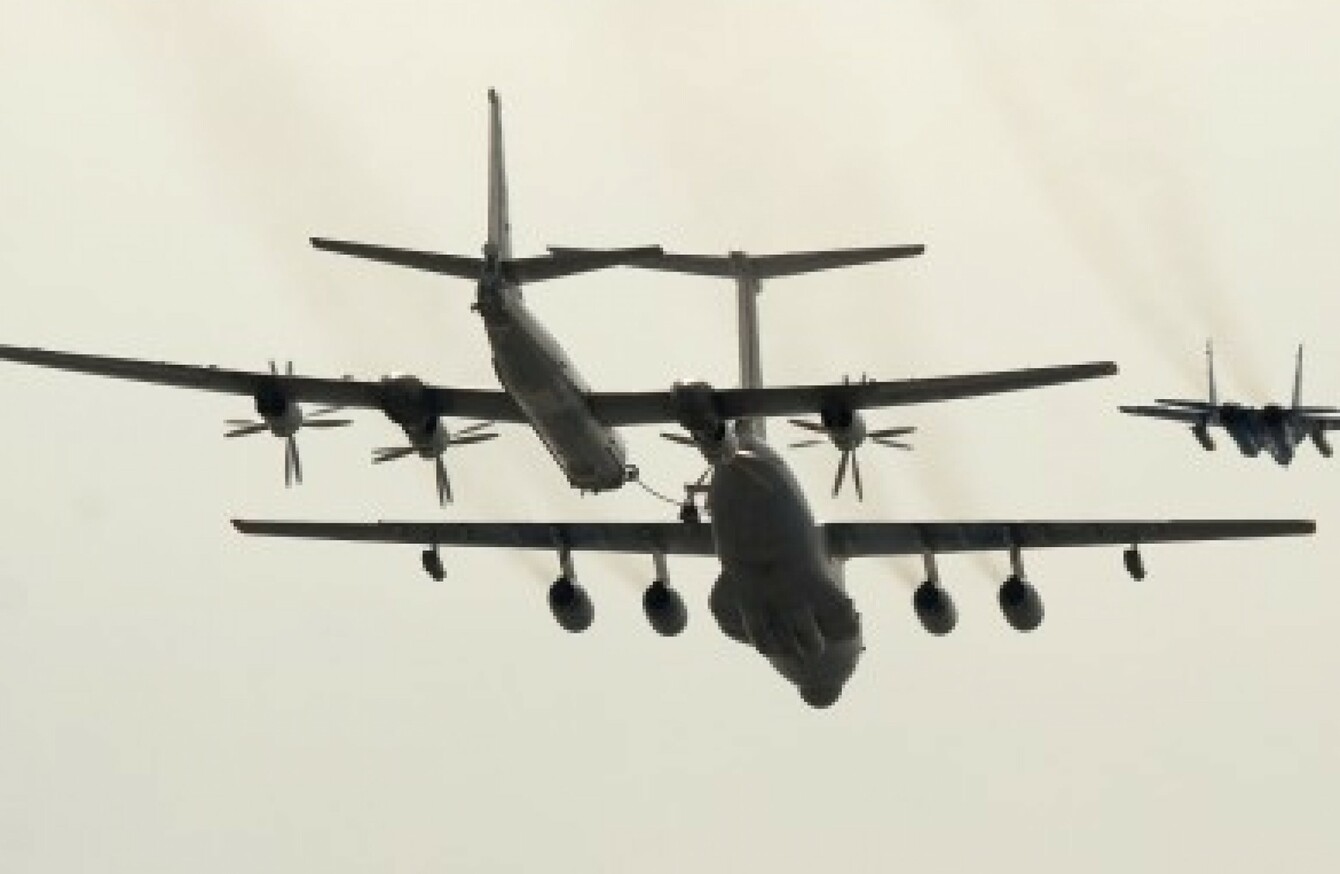 File Photo: Tupolev Tu-95 'Bear' bomber
Image: Wiki Commons
File Photo: Tupolev Tu-95 'Bear' bomber
Image: Wiki Commons
BRITAIN SCRAMBLED FIGHTER jets from an airbase in Scotland to intercept two Russian bombers approaching UK airspace yesterday.
The UK Ministry of Defence said the Russian planes flew from the direction of Norway and passed to the west of Britain's Shetland Islands.
A Royal Air Force spokeswoman said:
Quick reaction alert Typhoon aircraft from RAF Lossiemouth intercepted two Russian Blackjack bombers and escorted them while they were in the UK area of interest.

At no point did the Russian aircraft enter UK territorial airspace.
Precautionary measure 
Two aircraft were also launched from an airbase in eastern England as a "precautionary measure" but were not required.
In December last year, British military officials held talks with their counterparts in Moscow over "incursions" of Russian aircraft around the UK.
Speaking about yesterday's events, the UK Defence Secretary Michael Fallon said the talks were aimed at finding ways of heading off any "miscalculation or accident".
Russian jets have also come close to the Irish coastline last year. While the jets did not enter Irish airspace, they did enter an area controlled by the Irish Aviation Authority.
Irish authorities have said they are unhappy with Russian planes flying near or close to Irish airspace.
Housing Minister and former Defence Minister Simon Coveney Minister for Defence Simon Coveney said last year that the government had "expressed real concern" to the Russian authorities over such incidents.
Additional reporting Christina Finn