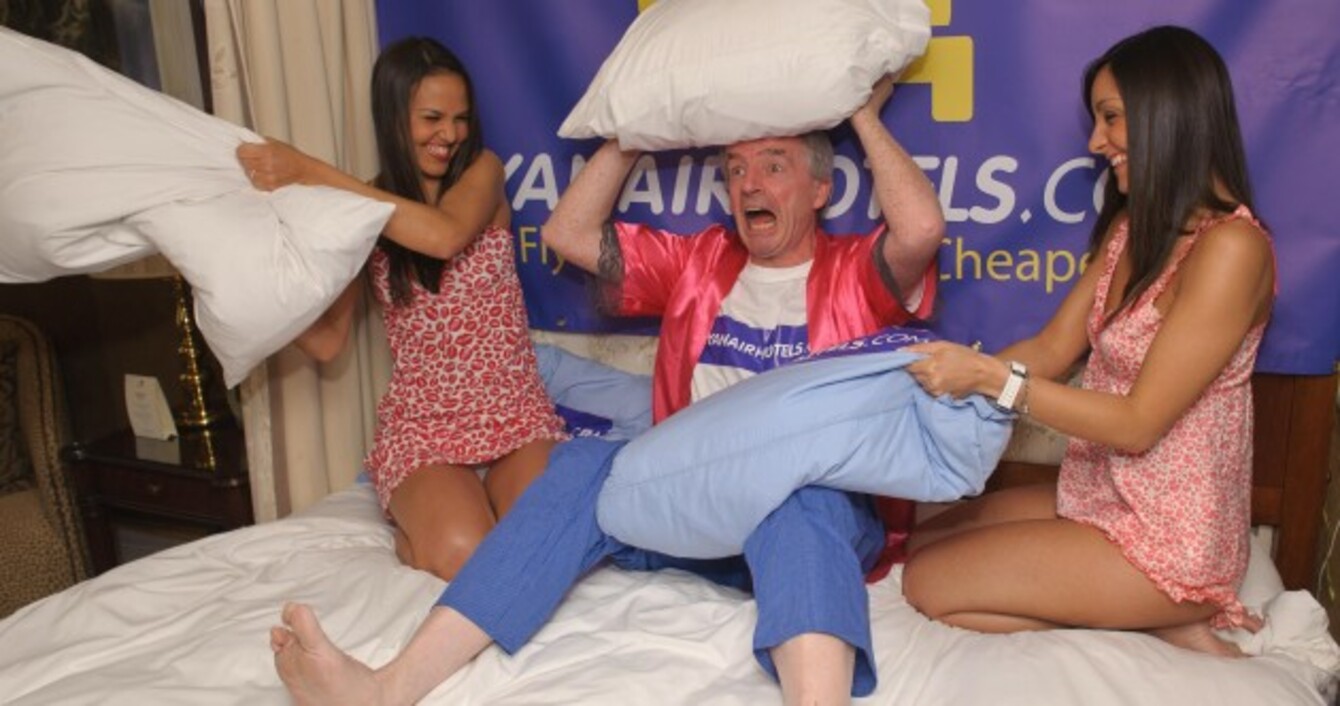 Ryanair CEO Michael O'Leary
Image: Dominic Lipinski/PA Archive
Ryanair CEO Michael O'Leary
Image: Dominic Lipinski/PA Archive
RYANAIR WILL JOIN forces with Aer Lingus's prospective buyer IAG and three more of Europe's largest airline groups to lobby for what they call more 'American-style' aviation rules.
The heads of the two airline groups got together with the CEOs of rival carriers Air France-KLM, Lufthansa, Easyjet today to call for Europe-wide action to cut taxes and stop strikes in the region.
Ryanair CEO Michael O'Leary said the airlines wanted to use technology to allow air space over a country to stay open when air traffic controllers went on strike.
He also argued for "first-step measures" for workers to air concerns before resorting to a strike.
The unorthodox move from usually fierce competitors like Ryanair and Easyjet to get into bed together for the push followed recent strikes in Spain and France that grounded many flights in and out of the countries.
Air traffic controllers have complained the EU has been yielding to industry pressure to cut costs, risking passenger safety.
A new world order
The five airline groups planned to form their own trade body to lobby for changes after European flag carriers failed to agree on how best to answer the challenge of the aggressively expanding Middle Eastern airlines, the Financial Times reported.
Meanwhile, Ryanair has yet to agree to hand over its shares in Aer Lingus to IAG, which owns British Airways among other airlines, despite UK authorities ordering it to sell down its 30% stake.
IAG's proposed €1.35 billion takeover would still need to be cleared by competition regulators.
- With AP