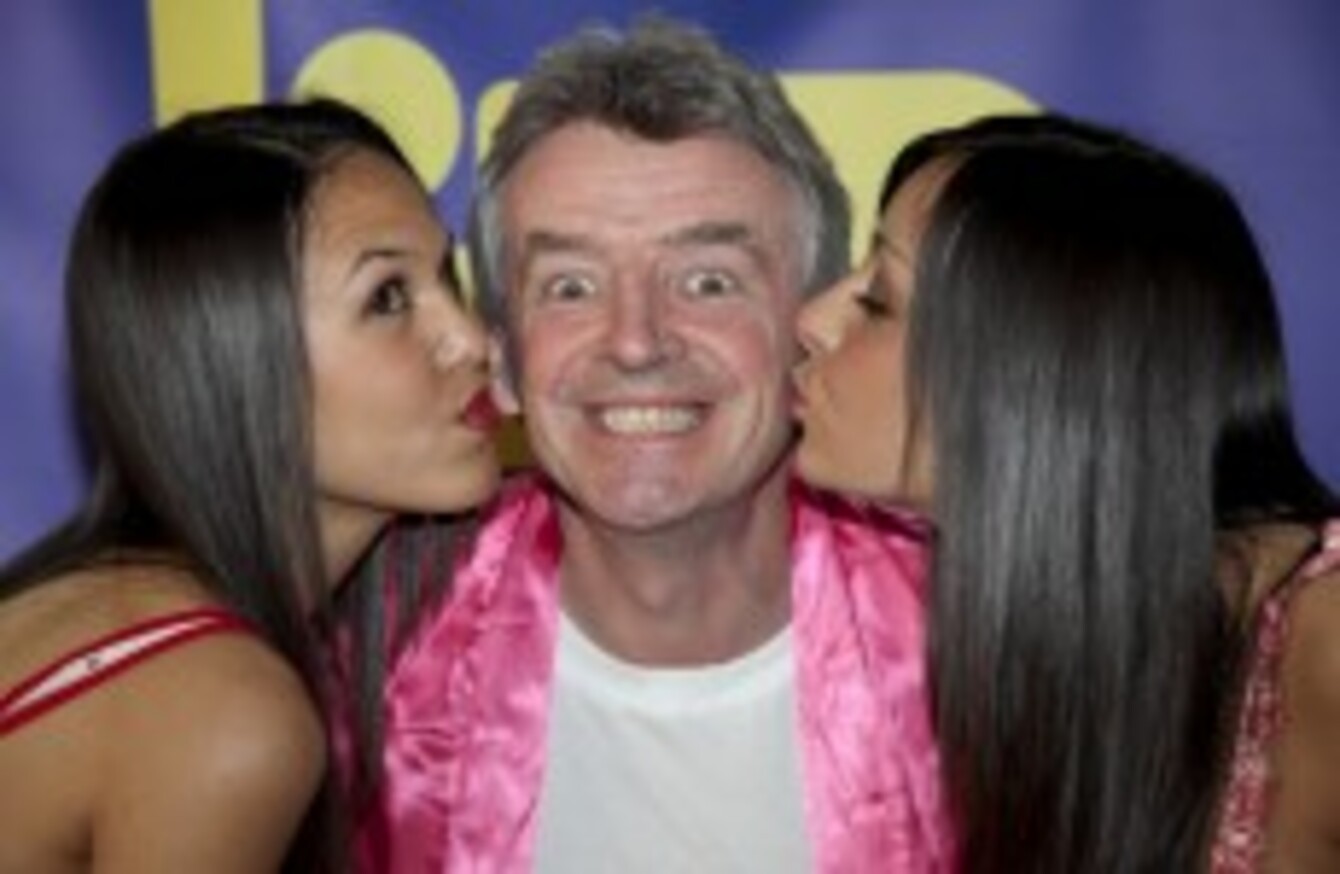 The shy and retiring Ryanair CEO Michael O'Leary
Image: John Phillips/EMPICS Entertainment
The shy and retiring Ryanair CEO Michael O'Leary
Image: John Phillips/EMPICS Entertainment
RYANAIR HAS REPORTED record profits of over half a billion euros, with increases in fares and passenger numbers over the past year cancelling out a major increase in fuel costs.
Average fares rose 16 per cent and traffic increased by 5 per cent, leading to a 25 per cent increase in profits to €503 million, the airline said today.
However the airline has warned that it expects profits to fall in coming months due to increased fuel costs, currency concerns, and the ongoing recession. The figure comes despite the fact that passenger numbers at the airline have dropped for four months in a row. The airline has grounded up to 80 aircraft in recent months due, it has said, to higher fuel prices.
The airline has opened six new bases over the past year and launched 330 new routes, for a total of over 1,500 routes altogether.
The company's fuel bill rose to over €360 million as oil prices increased by 16 per cent over the past year. In a statement, the airline said that high oil prices had forced competitors to increase fares and fuel surcharges.
CEO Michael O'Leary said that the company had used "aggressive" cost control to ensure costs remained flat during the year.
Ryanair said it expects traffic to grow by 5 per cent over the next year to just over 79 million passengers.
The company criticised government regulation for treating aviation as a "cash cow to fund their taxation and/or policy failures".