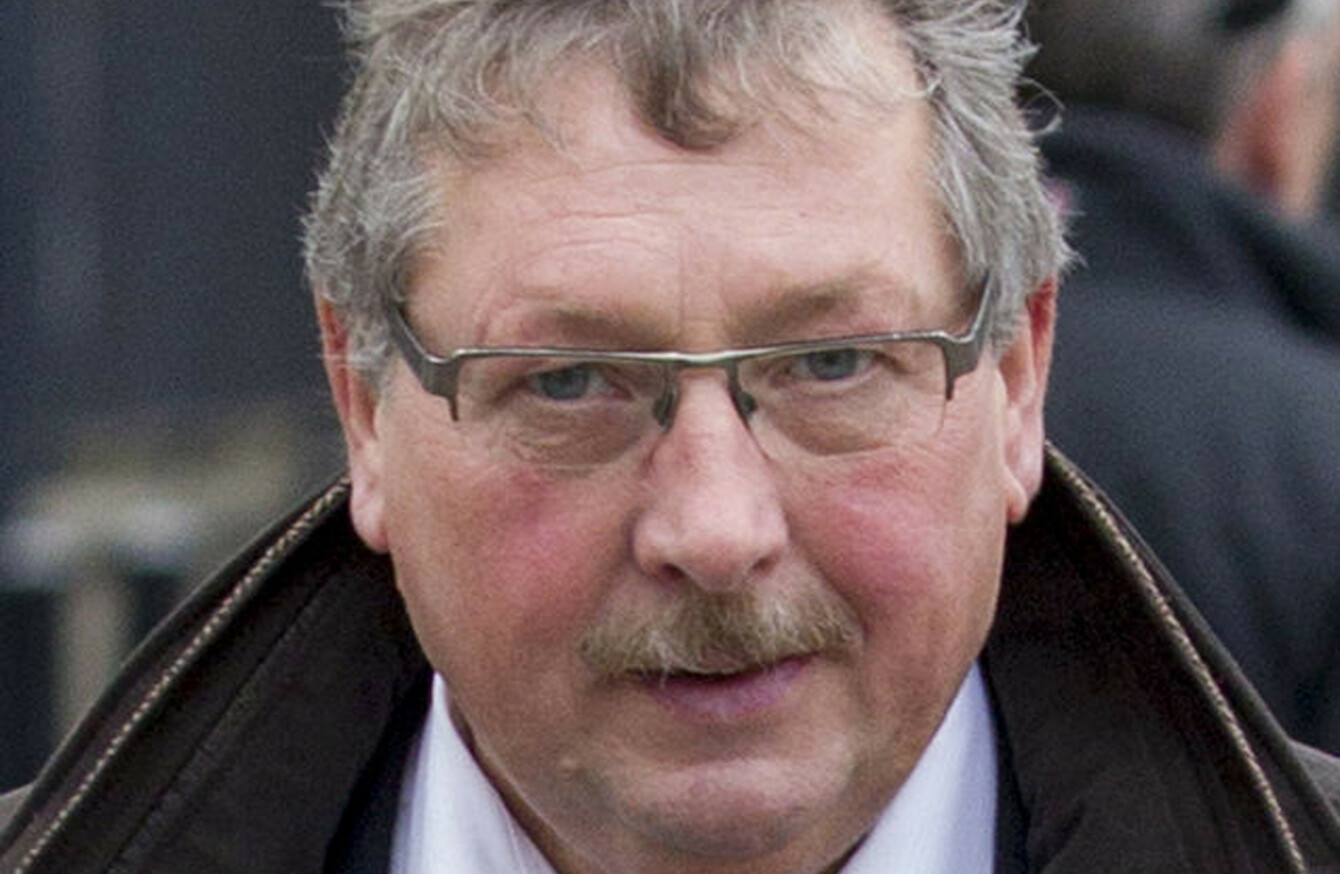 East Antrim MP Sammy Wilson.
Image: Liam McBurney/PA Images
East Antrim MP Sammy Wilson.
Image: Liam McBurney/PA Images
A DUP MP has said that the Irish language is "failing" and a standalone Irish Language Act would impose discrimination on non-Irish speakers in Northern Ireland.
Sammy Wilson MP was speaking on RTÉ's Morning Ireland programme in response to a Sinn Féin proposal to hold a referendum on Irish unity within five years in Northern Ireland.
Sinn Féin has been consistently pushing for a border poll but party leader Gerry Adams put the five-year timeframe on the plan during his party's think-in in Gormanston, Co Meath yesterday.
Adams also repeated his party's position that an Irish Language Act is a precondition for a resumption of power-sharing government in Stormont.
Other parties, such as the SDLP, are also in favour of such an act but Wilson said his party rejects the need for it.
"We will not be accepting an Irish Language Age which requires discrimination against non-Irish language speakers, which requires the imposition of the Irish language on public signs, even where it's not wanted," he said.
It's a failing language in your own country, the Bank of Ireland has stopped using it in ATM machines. It's an indication, despite the money that you've spent promoting the Irish language in your own country, that it's in decline.
The DUP has said that any such act should also protect other cultural traditions, such as the Ulster-Scots language. Sinn Féin and the SDLP have said they are not opposed to such protections but that they should be contained in a separate act.
Asked about Adams' plan for a referendum within five years, Wilson claimed that the proposal was just a "carrot" for Sinn Féin supporters.
#Open journalism No news is bad news Support The Journal

Your contributions will help us continue to deliver the stories that are important to you

Support us now
"It's always a case of holding the carrot out in front of the donkey because you've got to give them some hope that the failed strategy of Sinn Féin abstentionism, or irresponsible behaviour in government, will eventually lead to some of positive outcome for them," he said.
Appearing on the same programme, Adams denied that his party's push for a border poll has come at a bad time due to the ongoing negotiations in Northern Ireland.
He said that it's a debate that needs to be had and that unionists are welcome to take part in it:
Those who want the union have the right to argue that, to debate that, to win us over to that notion. The perpetual majority which the unionists used to enjoy, and for which the northern state was actually created, has gone. They no longer have an electoral majority, so they have to look at other ideas of how we shape out our future. We want to see an agreed Ireland.
"The Good Friday Agreement makes it clear that there can be a referendum on Irish unity. We want to have that, we think the government should make that policy, we also want to establish an Oireachtas committee to look at what shape Irish unity would take," Adams added.