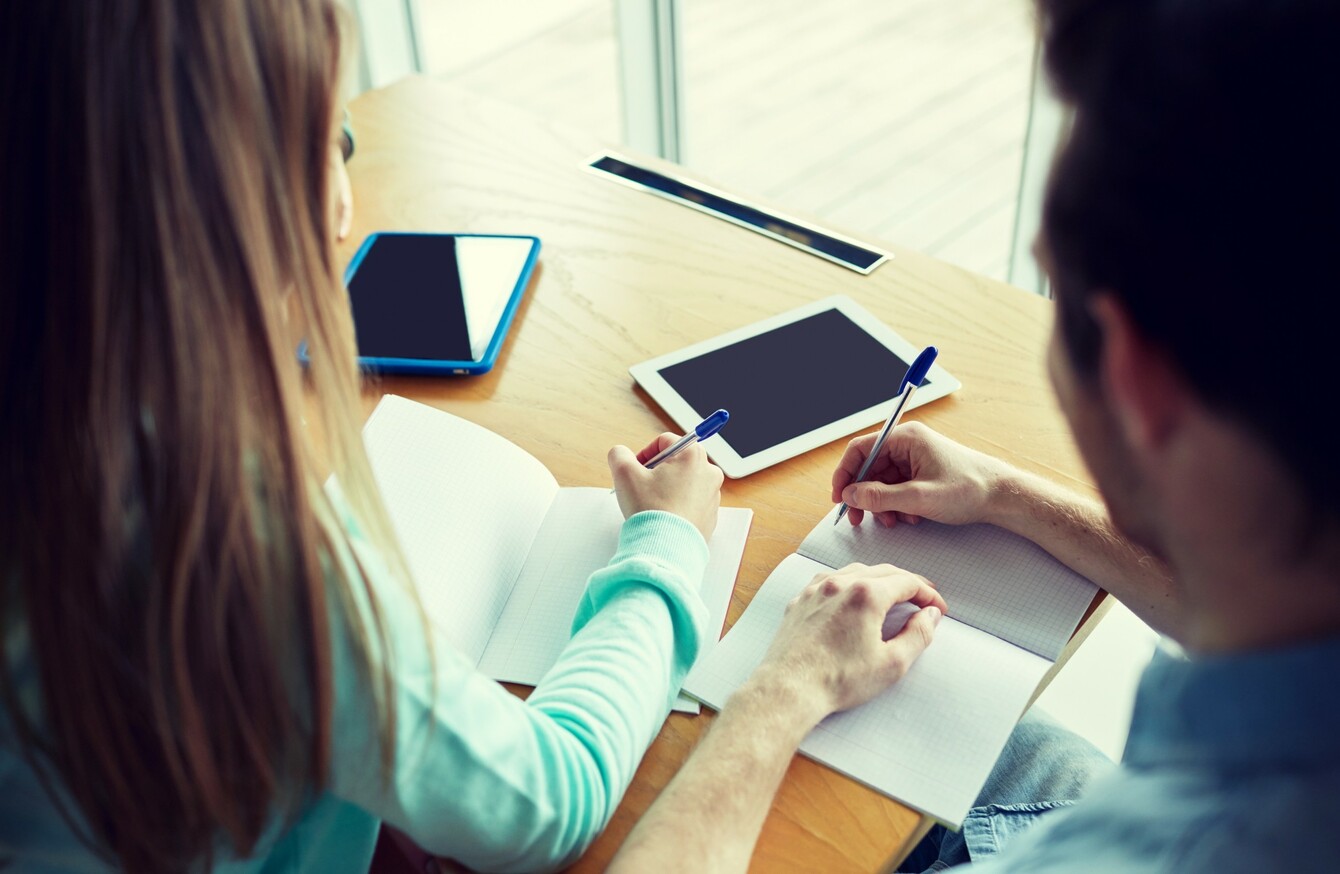 Image: Shutterstock/Syda Productions
Image: Shutterstock/Syda Productions
CHILDREN'S CHARITY BARNARDOS has demanded action to help parents deal with back to school costs.
The charity has today published their annual school costs survey, which surveyed over 1,600 parents.
It shows that the average cost of sending a child back to senior infants has fallen €25 to €340. However, in fourth class it is up €5 to €395. For a first year student, parents are shelling out €775.
The report is calling for €103.2 million to be provided in the Budget to make primary education completely free.
Throughout the report, parents highlight their struggles with paying for equipment and "voluntary contributions".
Here are some of their testimonies:
I have three children in non-fee paying schools. This year, the two in secondary both need tablets- €550 each plus e-books at €300 for one and Transition Year costs of €450 for the other. School bus costs €650 for the year. That's €2.5k.Uniforms, voluntary contribution, sundries and the primary school child will add another €1.5k. So, we're looking at €4k total for the free education of three kids. If I was a TD on a salary of €87k, this would amount to about one full month's take home pay. But I am not on a TD's salary.
I paid over €100 for books and €45 voluntary contribution but my niece attending a nearby school is the same age and will get ALL of her books included in the €65 contribution her parents pay their school. Why is there this variation to cover the same curriculum?
Voluntary contributions should be exactly that – voluntary. The schools send out repeated letters stating how much each family has to pay, and pressurises parents to pay. My son's class was told to bring in hand sanitiser and washcloths as there was no soap available for the year in the boy's toilet. So where do the voluntary contributions go if not toward basic necessities such as soap?!
Our children's school handles this funding question very well, no uniform, book rental scheme, totally anonymous voluntary contribution scheme, no charity collections/events allowed in school for fear of strain it may put on families and reluctance to ask for money for once-off events etc. except one school tour. Only one fundraising activity held all year where the focus is on time committed rather than size of contribution and almost every school family helps out.
Barnardos CEO Fergus Finlay said that parents were "frustrated".
"They are frustrated by the injustice of different schools setting vastly different parameters, with some benefitting from school book rental schemes, minimal contributions and plain uniforms."
He called the €103 million a "minimal investment".