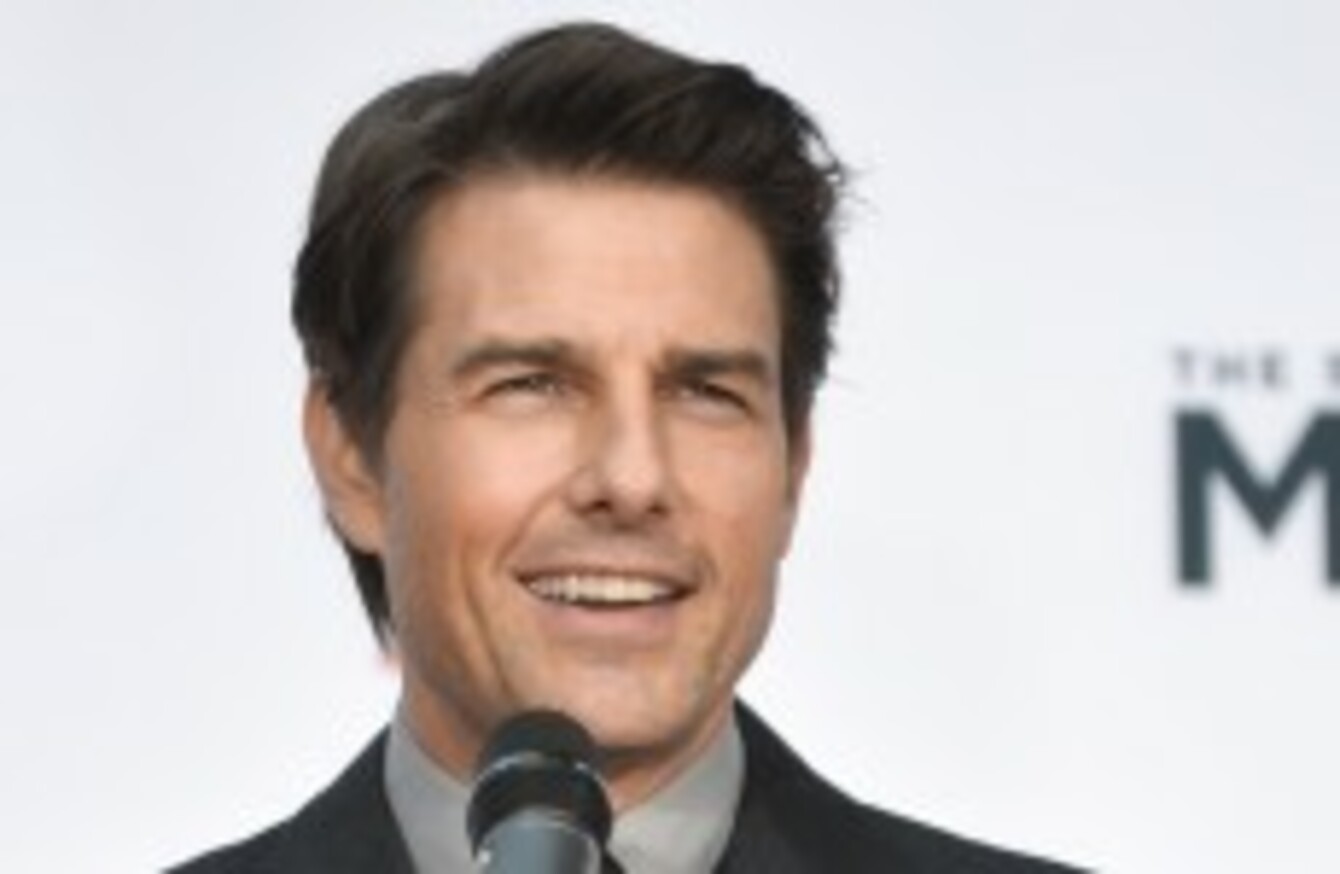 Actor Tom Cruise, who thinks Scientology is great.
Image: Richard Shotwell/AP/Press Association Images
Actor Tom Cruise, who thinks Scientology is great.
Image: Richard Shotwell/AP/Press Association Images
BRITAIN'S FIRST WEDDING to be held in a Scientology chapel took place in London today, the result of the newlyweds' triumphing in the Supreme Court last year.
Dressed in a traditional white wedding dress, bride Louisa Hodkin tied the knot with Alessandro Calcioli, both aged 25, in a Church of Scientology chapel in central London, despite earlier being told the venue was not legally listed as a place of religious worship.
A High Court judge had ruled in 1970 that Scientology services did not count as acts of worship because they involved no "veneration of God or of a supreme being". But the ruling was overturned in December.
"Supreme deity"
Five judges at the country's highest court said Hodkin and Calcioli should be able to marry in the Scientology chapel, and that religion should not be confined to faiths involving a "supreme deity".
Scientology, which counts actors Tom Cruise and John Travolta among its supporters, is recognised as a religion in the United States but is treated as a cult in many other countries. It claims a worldwide membership of 12 million people.
Asked how he felt after the wedding, Calcioli told Sky News: "Just ecstatic. A little bit speechless, just so happy that this day has finally come."
Arm-in-arm
He left the chapel arm-in-arm with his new bride as guests applauded and threw confetti.
Hodkin has compared Scientology to Buddhism and Jainism — neither of which feature a deity — and argued that the 1970 ruling should not be binding because Scientologist beliefs and services had evolved over the past four decades.
Britons can marry in a wide range of religious and non-religious venues, but the location must have official approval.
Controversial
Scientology has long been controversial, especially in Europe, due to allegations of brainwashing and violence, as well as claims that it is designed to trick members out of large sums of money.
In October France's top appeals court upheld a fraud conviction and fines totalling hundreds of thousands of euros against the church for taking advantage of vulnerable followers.
Founded in 1954 by US science fiction writer L. Ron Hubbard, Scientology claims to have more than 100,000 members in Britain, but only 2,418 Britons listed it as their religion in the 2011 census.
Scientology is active in Ireland, and faced issues in 2012 following a report downturn in funding.