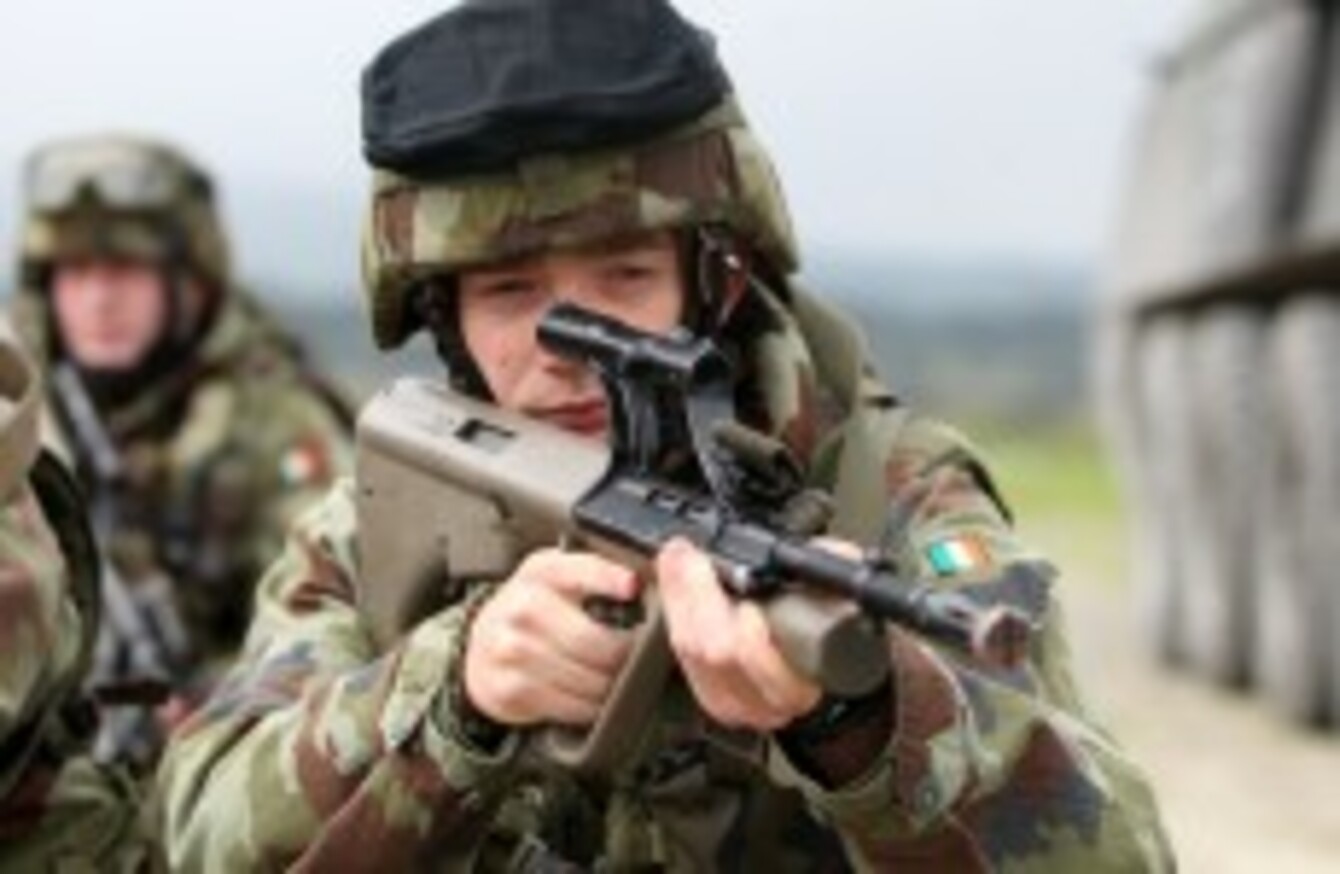 Image: Sam Boal/Photocall Ireland
Image: Sam Boal/Photocall Ireland
FIGURES FROM THE Department of Defence show it has cost more than €72,000 for the Irish army to provide security support at Shannon Airport so far this year.
In response to a parliamentary question from Clare Daly, Minister for Defence Simon Coveney said there have been a total of 139 deployments to the airport this year. This is called 'Aid to the Civil Power' and essentially means assisting gardaí when requested, as they have responsibility for law and order, including the internal security of the State.
Coveney said gardaí have been requesting security support from the army at the airport since 2003 – the year the war in Iraq began.
The total cost of these operations to date in 2015, which comprises payment of security duty allowance, provision of rations, and fuel costs is €72,692.
The Department of Defence declined to give details of the kinds of operations involved, saying it was an "operational matter" for An Garda Síochána. However they have previously said soldiers respond to protests and other civil order incidents – for example, when unauthorised persons gains access to the runway.