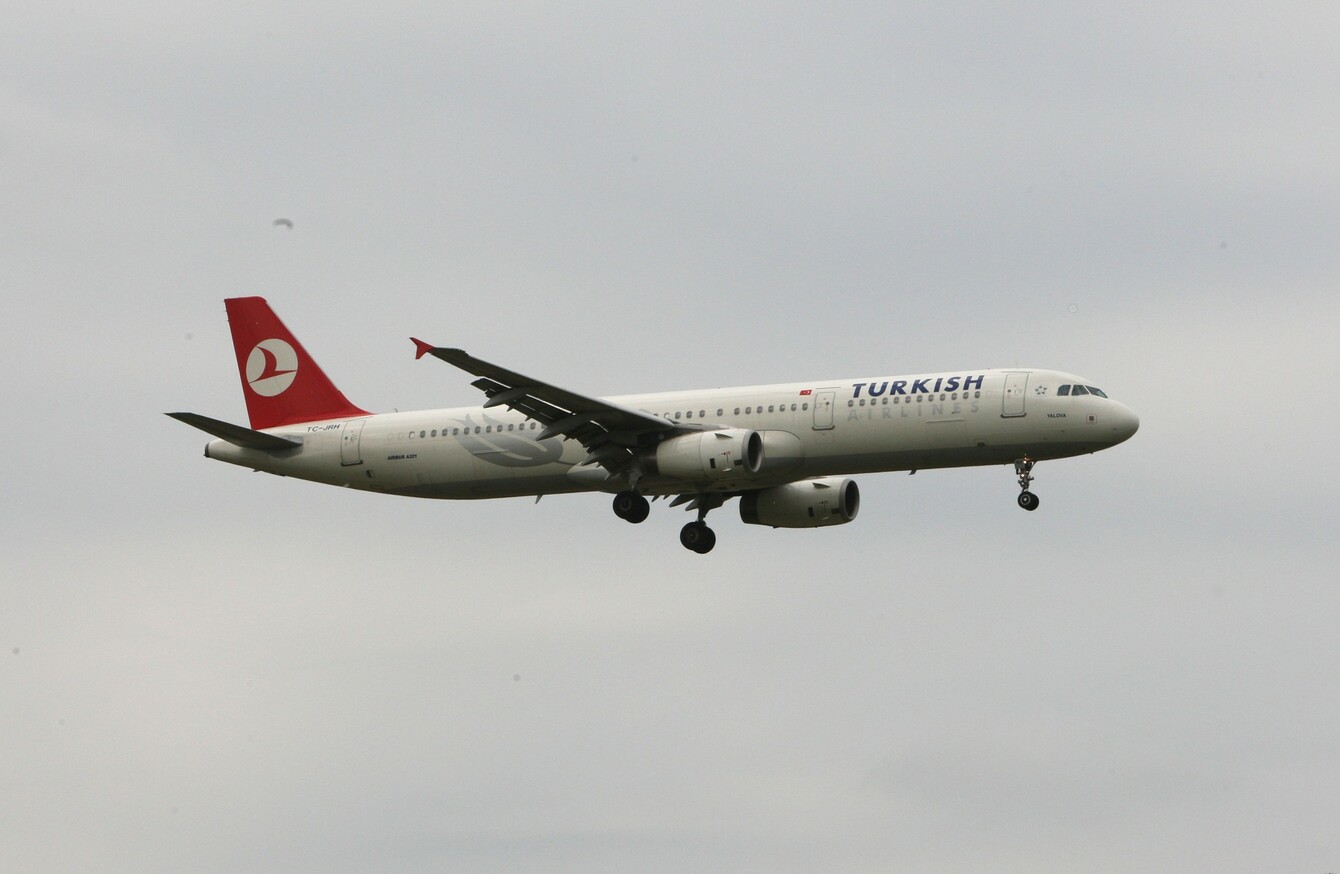 Image: Steve Parsons
Image: Steve Parsons
A TURKISH AIRLINES jet has made an emergency landing at Shannon Airport after a bomb threat.
Turkish Airlines flight TK34 was due to land in Istanbul from Houston, Texas later today, but diverted to the Clare airport after a reported bomb threat on board.
The threat was reported over the Atlantic and the plane made a diversion for Dublin initially.
However, it later dumped fuel off Kerry and made a landing at Shannon.
Gardaí confirmed they are in attendance at a security alert.
More as we get it.