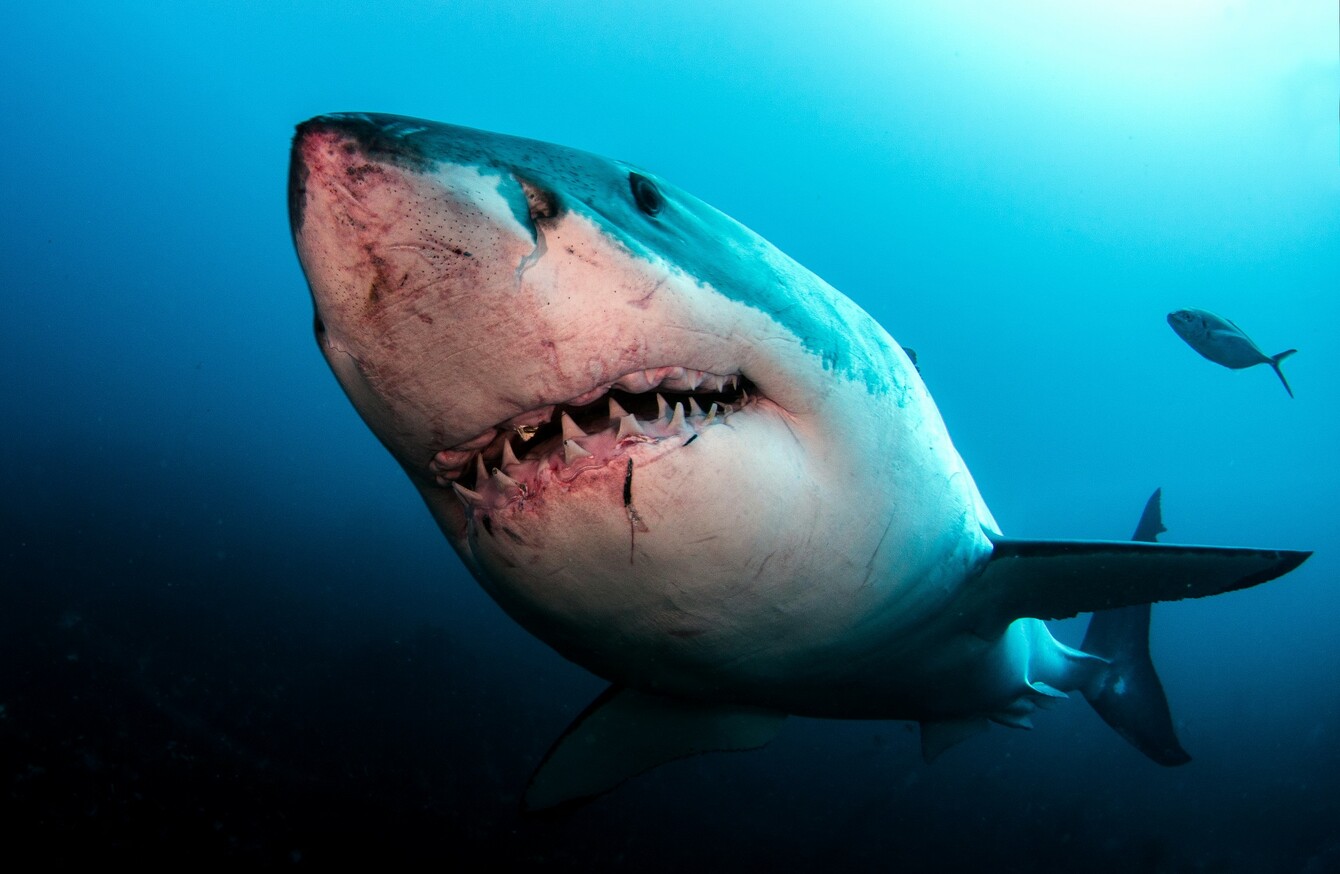 File photo
Image: Shutterstock/Tomas Kotouc
File photo
Image: Shutterstock/Tomas Kotouc
A GREAT WHITE shark which ripped a surfer's leg off has been trapped and killed.
The man's board was snapped in half as witnesses described "all hell breaking loose" at the beach near Perth.
The attack happened at Falcon Beach, a suburb south of Perth, late on Tuesday – not long after Surf Life Saving WA, a volunteer non-profit organisation, tweeted that a shark, believed to be a great white, had been sighted in the area.
Fellow surfers dragged the heavily-bleeding man to shore as he lost consciousness.
Western Australia's department of fisheries said that they had set traps for the shark yesterday.
They managed to hook a four-metre long shark off the beach late yesterday, Perth Now reports. The Department had warned that a "serious threat to public safety" existed while the shark was near the beach.
Departmental officers say the shark captured yesterday, estimated to be 4.2 metres in length, was not a tagged shark.
The shark died on the line, and the carcass was disposed of at sea, after measurements and samples were taken.
Experts say attacks are increasing as water sports become more popular and bait fish move closer to shore, but fatalities remain rare.
There have been a spate of attacks, mostly off Australia's east coast last year, including the death of a Japanese surfer.
More recently, a surfer had most of his thigh bitten off by a shark in an attack south of Sydney in March.