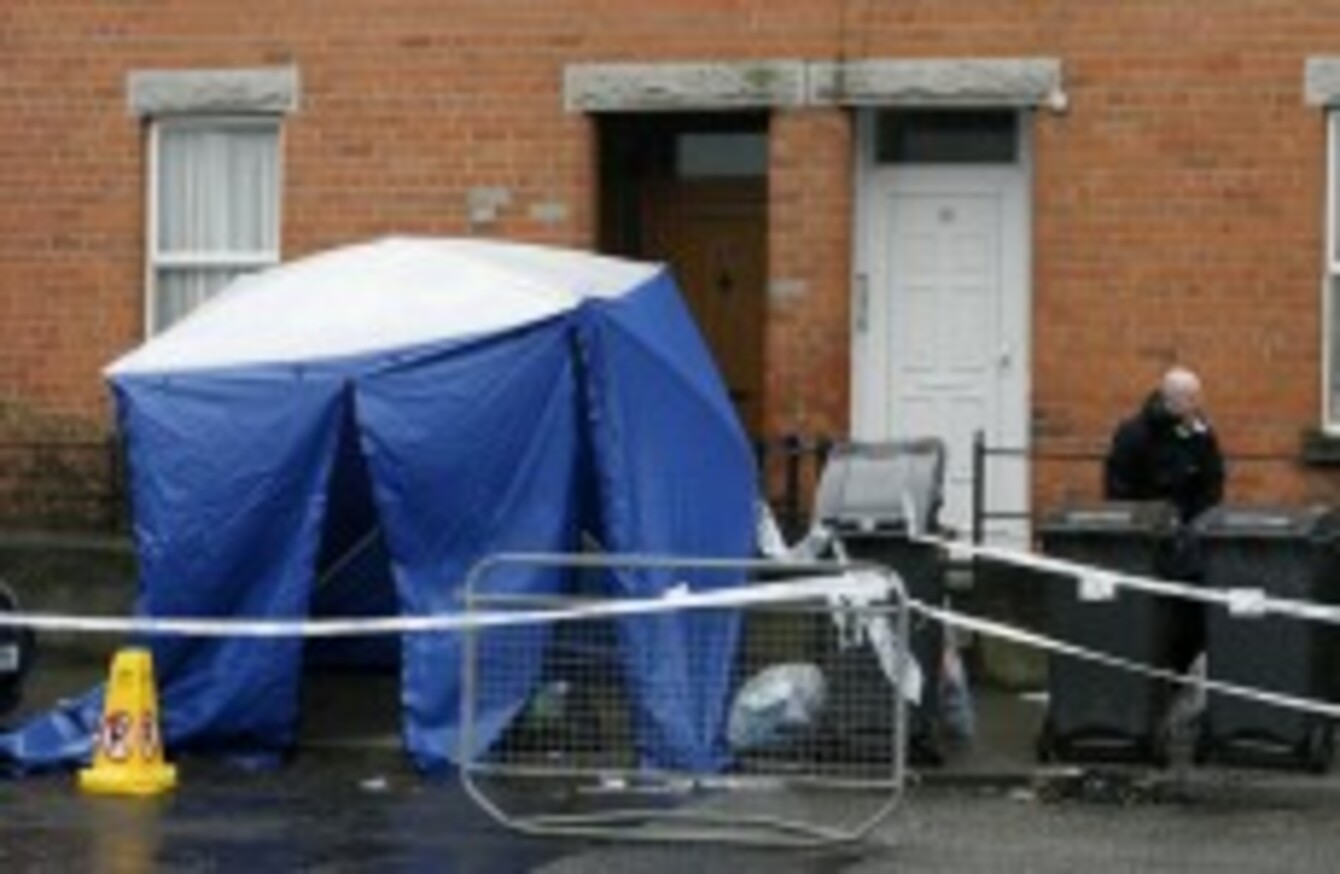 The scene in Cabra, Dublin where Mawere's body was found on Sunday
Image: Niall Carson/PA Wire/Press Association Images
The scene in Cabra, Dublin where Mawere's body was found on Sunday
Image: Niall Carson/PA Wire/Press Association Images
Updated, 5.19pm
THERE HAS BEEN a significant development in the investigation into the murder of a Malawian woman whose body was found in a luggage bag, according to gardaí.
TheJournal.ie understands that the body of the man, thought to be a Zimbabwean national, who was the chief suspect in the investigation has been found in Kent, England.
It's believed that no foul play is suspected in his death.
The body of the 26-year-old woman, who has been named in multiple reports as Rudo Mawere, was discovered on Sunday morning in a luggage bag left off Blackhorse Avenue in Cabra, north Dublin city.
A garda spokesman said detectives "have liaised very closely with the PSNI and UK police" since the discovery.
"Today we received information from them which is a significant development in our investigation," he said.
In a statement, Kent police said the body of a man believed to be a Zimbabwean national was found by a dog walker at around 9am today in woodland near the village of Higham. He has not yet been formally identified.
Kent Police is currently liaising with the Garda in the Republic of Ireland in relation to whether the man is the same person the Garda was seeking in relation to an alleged offence last weekend.
A post-mortem revealed that Mawere had died from asphyxiation. She was fully clothed when she was found, with a plastic bag covering her head.
Gardaí appealed on Monday for anyone who might have seen a man carrying a large luggage bag in the area of Cabra and Stoneybatter on Saturday afternoon and evening.