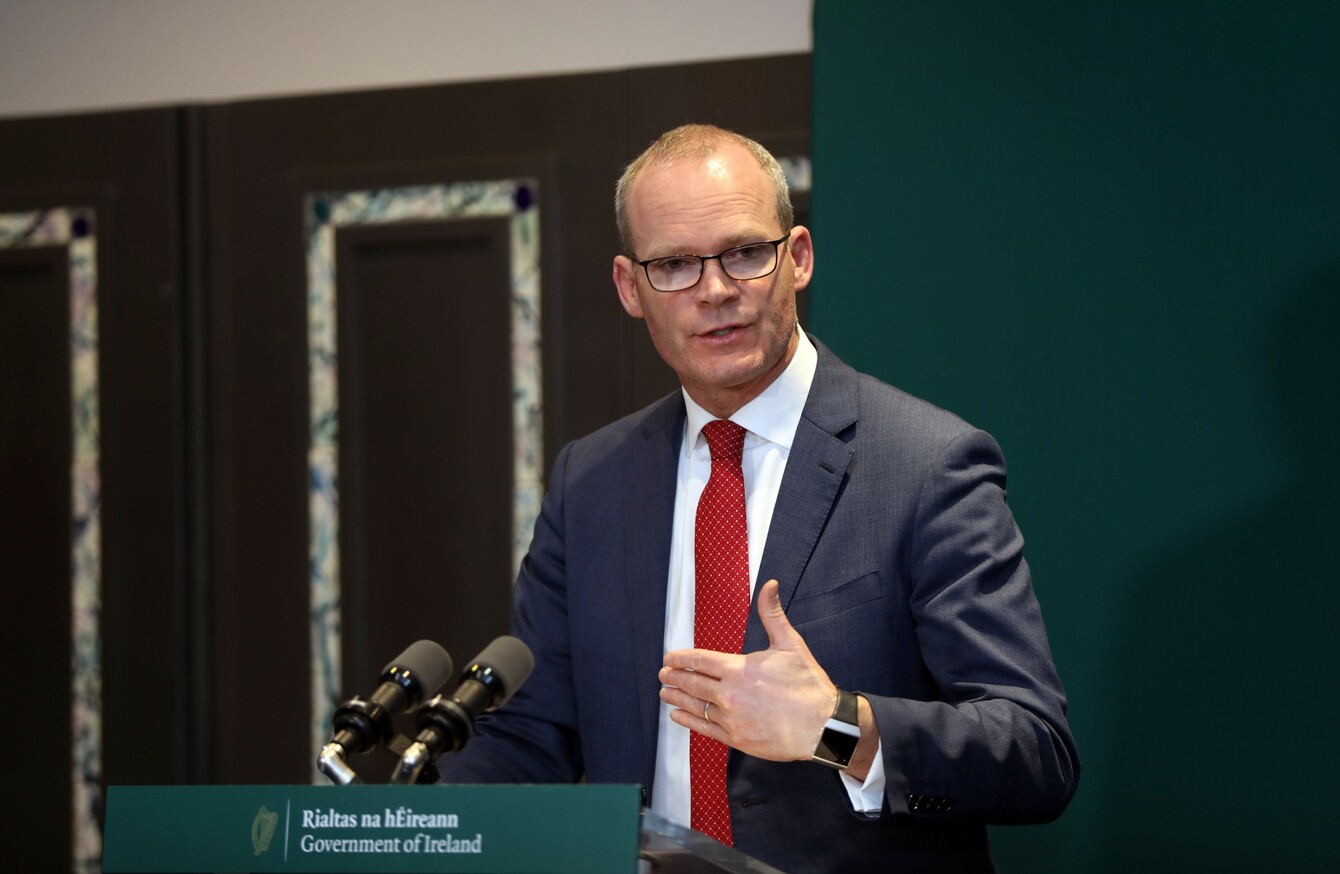 Image: Leah Farrell
Image: Leah Farrell
Updated Mar 31st 2020, 5:27 PM
THE CHIEF MEDICAL officers in Northern Ireland and the Republic will sign a Memorandum of Understanding formalising co-ordination and cooperation between the Irish Government and the Northern Ireland Executive this week.
It comes as Tánaiste Simon Coveney held a teleconference with the Northern Ireland Secretary of State and Stormont's leaders to discuss ongoing cooperation to deal with coronavirus.
In a statement following the meeting, Northern Ireland's Deputy First Minister Michelle O'Neill said the Covid-19 pandemic "does not respect borders".
"Co-operation and common action across our island is vital at this time.
"Protection of the lives and welfare of everyone on the island is paramount, and no effort will be spared in that objective.
"Working closely together, the two chief medical officers will sign a Memorandum of Understanding formalising co-ordination and cooperation between the Irish Government and the Executive this week."
"We need to be agile, open and have close and ongoing contact with frequent meetings of all those who met today, and a fortnight ago in Armagh to do our absolute level best to save lives and protect public health of everyone on this island."
On Monday, Arlene Foster and Ms O'Neill acknowledged they are at odds on certain coronavirus issues, but insisted they are united on the main goal of saving lives.
The First Minister and Deputy First Minister said differences of opinion should be expected within a five-party coalition government.
They made the comments following reports of growing tensions around the executive table over issues such as testing numbers, personal protection equipment stocks and closure of non-essential businesses.
Earlier this month, the DUP and Sinn Féin, were also divided on when schools should close.
Both governments agreed to cooperate on a number of measures including the joint order of the personal protection equipment from China.
Almost 3,500 cases of Covid-19 have been confirmed across the island of Ireland, with a total of 76 deaths.
Restrictions
Coveney, speaking on Claire Byrne Live last night said additional restrictions could be imposed if the National Public Health Emergency Team recommends such measures but that the current measures are working. 
"We are doing everything we possibly can to protect people from the spread of this virus and I think, when you listen to Tony Holohan talking, he would acknowledge that the actions and the sacrifices and the discipline that the public are showing now in terms of restrictions being imposed, is having a positive impact.
But we are not even close to being done yet, we are really at the start of this challenge still. 
Asked why the Government hasn't moved to completely close borders in Ireland, Coveney said the National Public Health Emergency Team has not recommended it and there cannot be any restrictions on the border with Northern Ireland. 
"That is not the advice of our experts, but what we have done is we have put significant restrictions in place for people coming into Ireland whether they come by sea or air," he said. 
He said all travellers into the country must self-isolate for two weeks and that borders must remain open to allow Irish citizens get home from abroad. 
"We need to ensure that our supply chains will continue to bring medicines into Ireland, to bring food into Ireland, and of course nobody wants to impose border restrictions between Northern Ireland and the Republic of Ireland and we're not going to do that."
"We shouldn't be shutting ourselves off from the rest of the world," he added.  
With reporting by PA