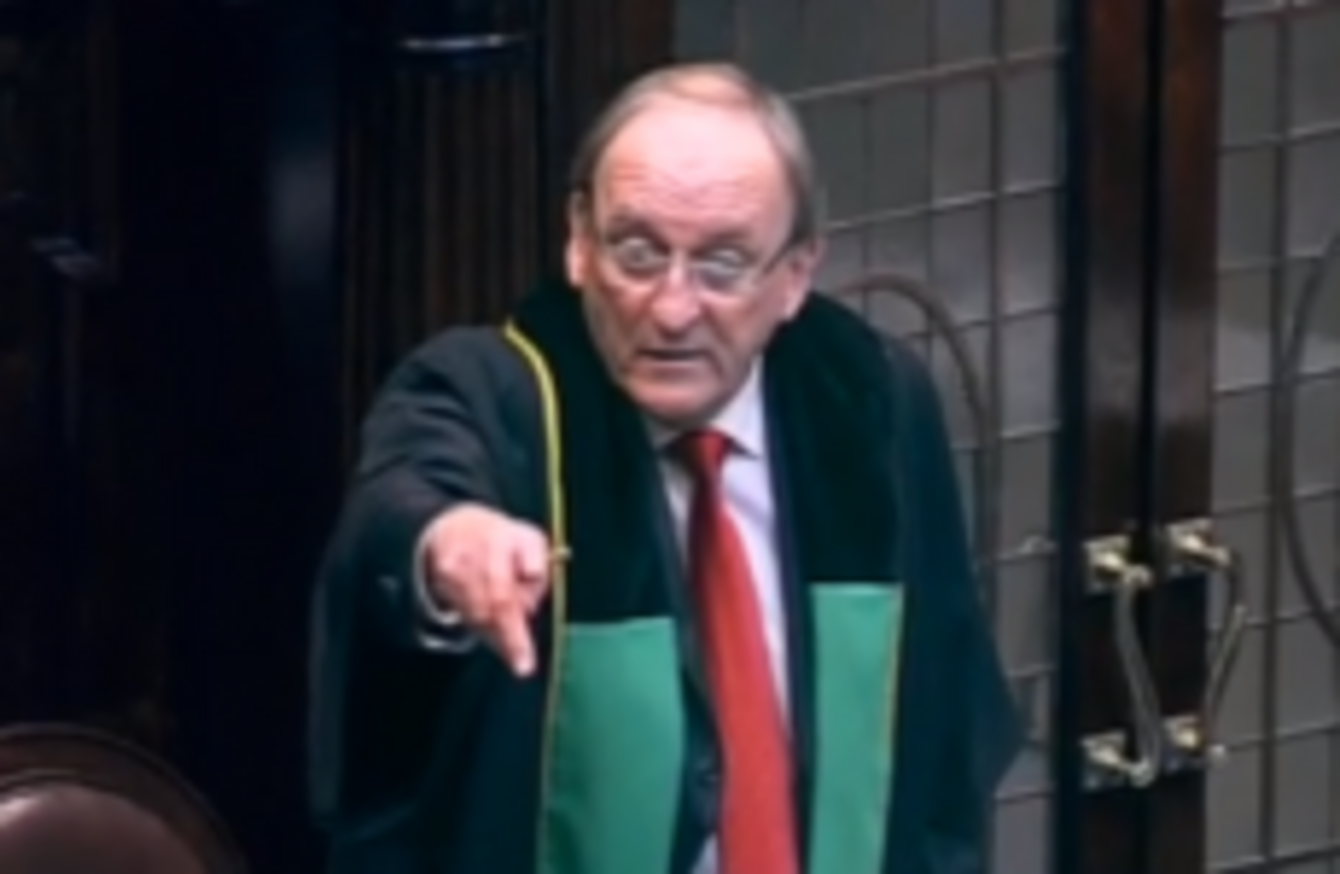 SINN FÉIN'S finance spokesman Pearse Doherty has been suspended from the Dáil after refusing to obey the orders of the Ceann Comhairle, Seán Barrett.
The dispute arose during this morning's discussion on the Dáil order of business, when Doherty made comments about the appointment of the new Secretary-General in the Department of Finance, John Moran.
Doherty had queried whether new "fitness and probity legislation", which was being brought forward to deal with banking appointments, would contain clauses that allowed for scrutiny of civil service appointments as well.
Doherty was ruled out of order after commenting that Moran had previously served as the chief executive officer of Zurich Capital Markets, which which was later censured by the Securities and Exchanges Commission in the United States in 2007.
"When are we going to get a chance to scrutinise the most senior public appointments?", Doherty had asked, prompting Barrett to comment that the Donegal South-West TD was "abusing the situation of the Dáil".
"We don't do character assassinations in this chamber," the Ceann Comhairle added.
Doherty refused to keep his silence, however, prompting Barrett to 'name' him and force a vote on his suspension.
The vote was carried by 80 votes to 36, with Fine Gael and Labour backing his suspension, and Fianna Fáil, Sinn Féin and the other party and independent TDs opposing it.
Doherty's suspension means he cannot, as planned, introduce legislation which would bring NAMA under the remit of the Freedom of Information Act. That legislation had been due for introduction to the Dáil this morning.
Doherty is the sixth TD to have been suspended from the 31st Dáil since its first sitting 365 days ago.