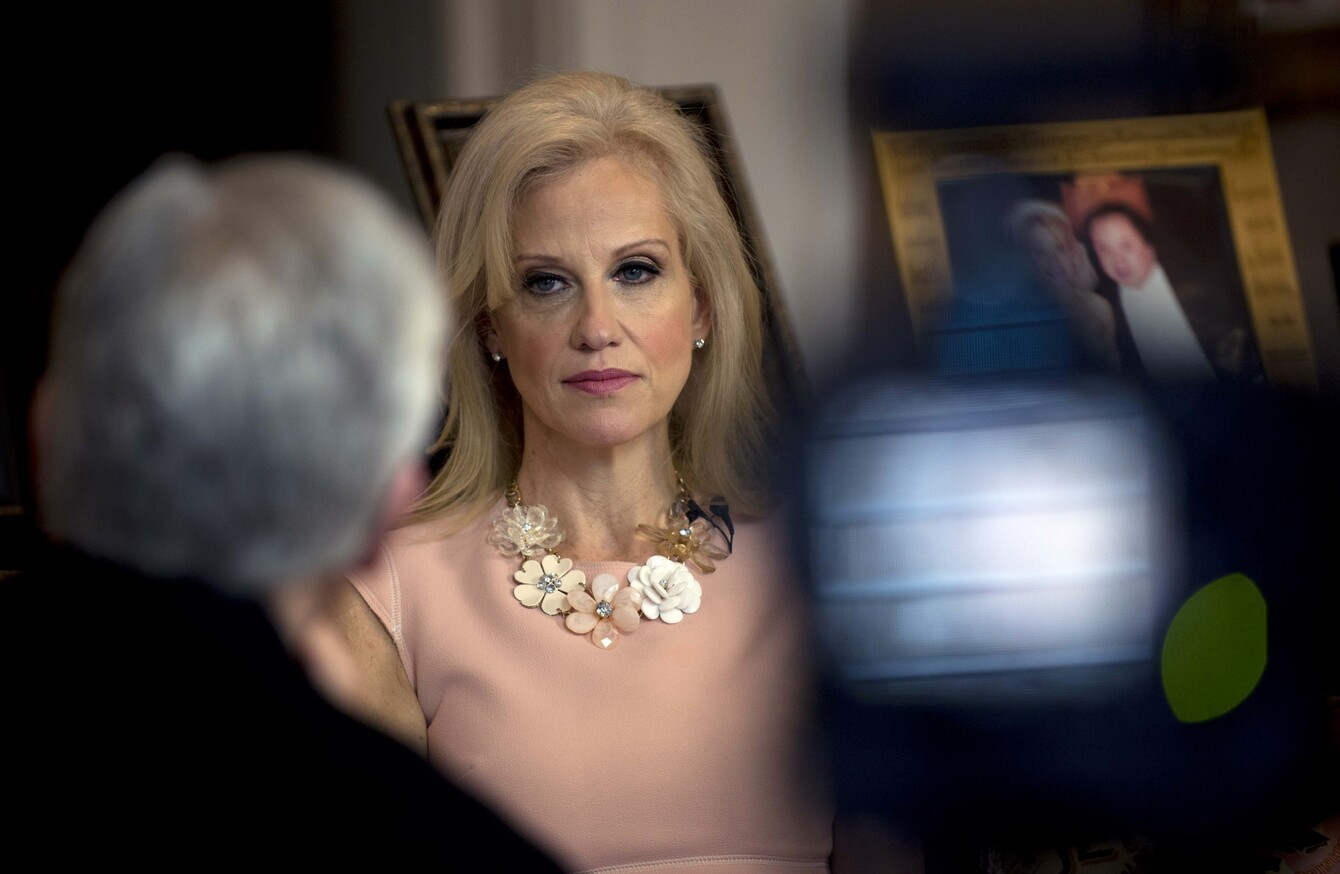 Image: SIPA USA/PA Images
Image: SIPA USA/PA Images
IT'S A DAY of rest, and you may be in the mood for a quiet corner and a comfy chair.
We've hand-picked the week's best reads for you to savour.
1. Mail-order brides take back power
Meredith Talusan writes about how mail-order brides are flipping the script, becoming the chooser of their partner rather than waiting to be chosen. This comes after some of them have had some negative experiences in love.
(Back Channel, approx 17 mins reading time)
In the 15 years since Leonor and Dan met online, some things haven't changed. Men are still seeking out beautiful women who would be "out of their league" if they weren't poor, and Filipinas are still looking for men who can provide for them and take them to the more prosperous West. But a power dynamic that for decades favored Western men has steadily tipped toward Filipina women, largely because of technologies that level the information gap that used to separate the two parties. Filipinas no longer need to sit around and wait to be chosen, and they now have much more access to these men's complex lives before making a choice of their own.
2. Germany's moment of reckoning

A right-wing terrorist cell went on a seven-year killing spree in Germany, known as the NSU murders. But until one day in 2011, police didn't join the dots.
(Foreign Policy, approx 42 mins reading time)
There are plenty of explanations for what went wrong, ranging from bureaucratic rivalries between government agencies, to intelligence agents going too far to protect their informants, to outright institutionalized racism in German law enforcement. But victims' families say that more than five years of soul-searching have yet to produce satisfying answers, or any real accountability from the German state itself.
This essay goes in-depth into the world of Kelly Conway, bringing us to the White House and showing us what her day-to-day life is these days.
(NY Mag, approx 42 mins reading time)
"When I want to talk to him, I go talk to him," she said, emphasizing that she has "walk-in privileges," meaning she can waltz into the Oval Office unannounced. "Eighty-five percent of what I discuss with him will never be revealed. It's like any other boss–C-suite-employee relationship. I don't need to talk to him through the TV. I just go in and talk to him." This idea is very important to Conway, and she returns to it often — that she is as close an adviser to the president as there exists in the White House and can bend his ear at any time.
This article looks at how often people get lost in the national forests and public land in the USA – and what happens when time passes but they're not found.
(Outside Online, approx 28 mins reading time)
The absence of clues left a vacuum that quickly filled with anger, resentment, false hopes, and conspiracy theories. A tourist with a time-stamped receipt from a little gift shop in nearby Horca swore she saw two men on the road but later changed her story. A psychic reached out on Facebook to report a vision that Joe was west of Sedona, Arizona. There was even a theory that he'd been kidnapped in order to have his organs harvested and sold on the black market. "We feel like he's not in that area, he's been taken from there," Neal Keller would tell me months later.
5. This article won't change your mind 
Differing opinions abound online and in real life – but facts might not always be enough to change people's minds, no matter how false their beliefs.
(The Atlantic, approx 80 mins reading time)
People see evidence that disagrees with them as weaker, because ultimately, they're asking themselves fundamentally different questions when evaluating that evidence, depending on whether they want to believe what it suggests or not, according to psychologist Tom Gilovich. "For desired conclusions," he 

writes

, "it is as if we ask ourselves '

Can

 I believe this?', but for unpalatable conclusions we ask, '

Must

 I believe this?'" People come to some information seeking permission to believe, and to other information looking for escape routes.
6. Astonishing focus of nomads
The Himba people of Namibia "can see fine details and ignore distraction much better than most other human beings" – and this can tell us a lot about how modern living is changing us.
(BBC Future, approx 13 mins reading time)
It's a profound finding, showing that even the most basic aspects of our perception – which you may assume to be hardwired in the brain – are shaped by our culture and surroundings. One theory is that the illusion results from the fact that modern humans spend more time indoors, with lots of "

carpentered corners

". If the angles along the edge of an object are out, an object is usually further away from us, like the distant wall of a room, whereas if the angles point inwards, it is usually closer to us, like the near side of a table (see above).
… AND A CLASSIC FROM THE ARCHIVES…
In 2016, this story looked at the case of missing Olympic marathon hopeful Amy Wroe Bechtel, who vanished while out on a run 20 years ago. At first, all eyes were on her husband Steve.
(Runner's World, approx 38 mins reading time)
 Nearly two decades later, however, it appears that there were hardly enough facts to merit such an intense focus on Steve. In the absence of hard evidence, what happened in the immediate aftermath of Amy's disappearance more closely resembled a work of fiction than the stories documented in Serial or The Jinx. In HBO's award-winning 2014 crime drama True Detective, Marty Hart, played by Woody Harrelson, tells his partner, "You attach an assumption to a piece of evidence, you start to bend the narrative to support it, prejudice yourself."