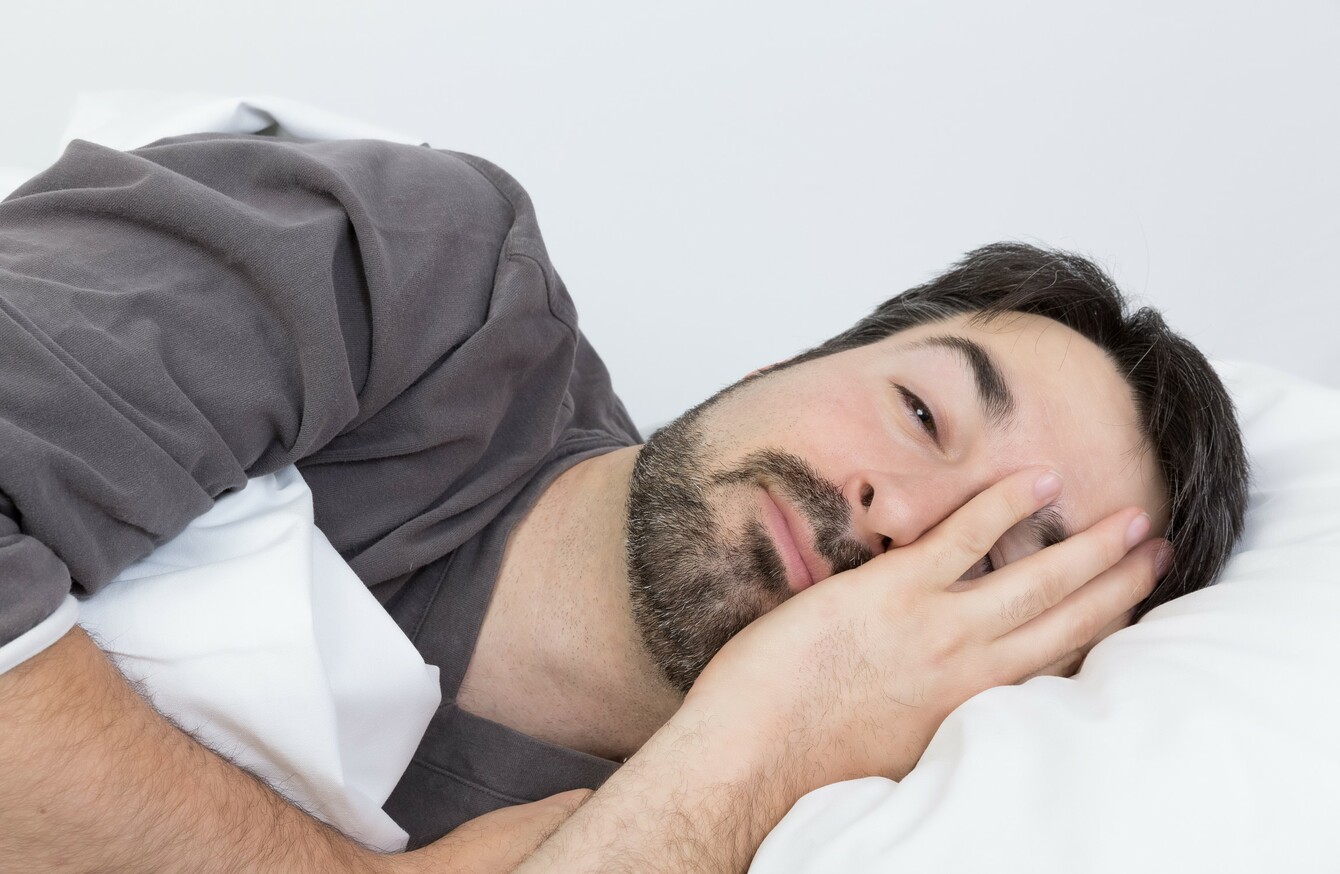 Image: Shutterstock/bmf-foto.de
Image: Shutterstock/bmf-foto.de
IF YOU'VE EVER experienced sleep paralysis, you'll know how terrifying it can be – you're awake, but unable to move.
It feels like hours, but it takes just seconds or minutes before you can move your body again.
Sleep paralysis usually happens when people are falling asleep or waking up – during that transitional state, your brain wakes but your muscles don't. Some people even get hallucinations while experiencing sleep paralysis.
While it has been linked to some sleep disorders, those without narcolepsy, sleep apnea or other conditions can experience it too.
Irish study into sleep experiences
Now an Irish study into sleep paralysis is due to take place, with the School of Psychology at NUI Galway set to look at the number of people affected by sleep paralysis and unusual sleep experiences.
The researchers are seeking over 1,000 participants throughout the country to take part in the online study.
The researchers explain:
This study is interested in looking at how people's emotions and lifestyles relate to their sleep. It is also interested in understanding how and why people experience sleep difficulties like sleep paralysis.
Previous studies at NUI Galway have found that about a quarter of its students have reported experiences of sleep paralysis.
Some of the participants reported seeing a shadow or figure in their room, or feeling like a figure was sitting on their chest.
In some cases, the person reports that they feel as if they are looking down on themselves whilst being unable to scream or move. Most reported the experience as very frightening, but some will have pleasant recollections, such as a dead relative coming to caress their face or tuck-them-in. One student reported that she recalled the Easter Bunny jumping up on her bed!
#Open journalism No news is bad news Support The Journal

Your contributions will help us continue to deliver the stories that are important to you

Support us now
Michelle Tomas, a doctoral student on the clinical psychology training programme at the School of Psychology, is carrying out the study alongside her supervisor Dr Jonathan Egan, deputy director of the clinical programme.
Egan said:
We are interested in how general well-being, sleep quality, stress and mood are related to episodes of sleep paralysis. No study has addressed a large non-student population in Ireland before and we hope to get over a thousand people to participate in the research.
To participate in the study, click here.
Have you ever experienced sleep paralysis? Tell us in the comments.